Connecting Georgia students to high-demand careers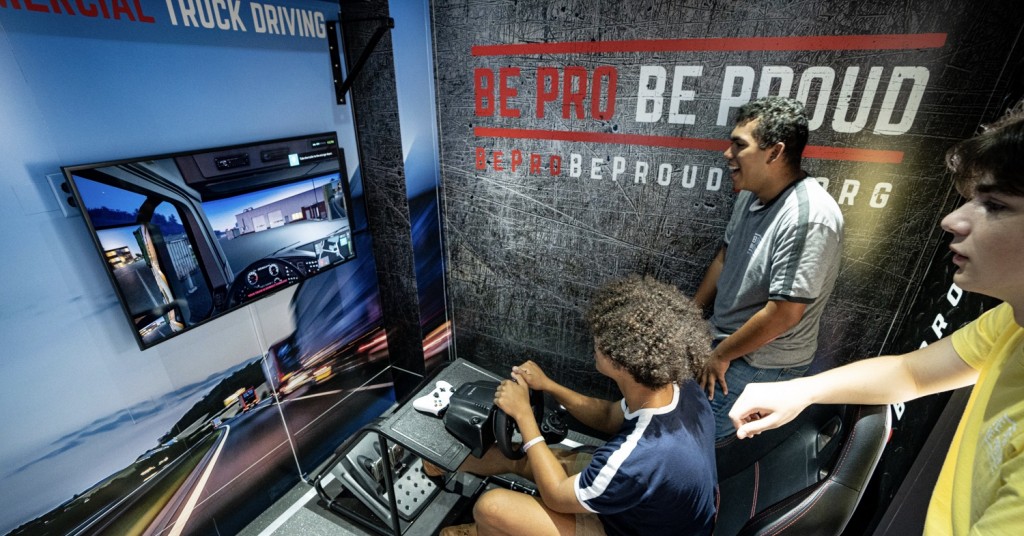 An initiative led by the Cherokee Office of Economic Development aims to connect Georgia students to high-paying, high-demand careers. Launched last summer, Be Pro Be Proud Georgia features an interactive mobile workshop that travels the state to raise awareness of the 15 most in-demand professions along with training programs and companies seeking workers. The accompanying website provides a one-stop shop for information about careers, jobs and training.
The Be Pro Be Proud mobile workshop has hosted more than 9,500 students at 51 stops throughout Georgia. Recently the program received a two-year, $600,000 grant from The Marcus Foundation that will allow Be Pro Be Proud to continue growing statewide, attracting talent and changing perceptions about valuable high-demand careers. (Foundation Chair Bernie Marcus was a co-founder of The Home Depot and has recognized the need for more skilled trade workers in Georgia.)
The mobile workshop will kick off its fall tour in August and has already received 66 requests for stops in communities from Thomasville to Ringgold. Be Pro Be Proud is one more tool to help close the skills gap that exists in the state, which could threaten future economic growth.
Commercial truck driving simulation photo provided by the Cherokee Office of Economic Development
Do you follow us? Find us on Linkedin, Facebook, Twitter and Instagram.