Georgia Trend Daily – June 16, 2021
June 16, 2021 Newnan Times-Herald
Clay Neely reports that an Austria-based rubber and plastic manufacturer is expected to invest $9 million and create 70 jobs in Newnan. Semperit Industrial Products, an international provider of highly specialized rubber products and conveyor belts for customers within the industrial and medical sectors, will be locating its North American headquarters and manufacturing facility in Coweta County.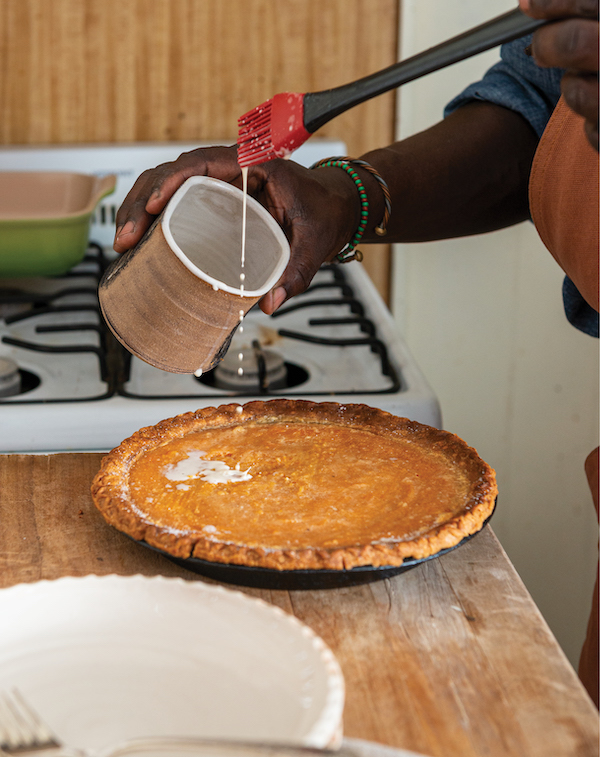 June 16, 2021 Georgia Trend – Exclusive!
Sucheta Rawal reports that Juneteenth, celebrated June 19, is the oldest national celebration of the emancipation of enslaved people in the United States. It is not only a day of reflection, but also a day to celebrate African-American cuisine and culture.
June 16, 2021 Rome News-Tribune
Doug Walker reports, as the aviation maintenance and repair industry ages, Georgia lawmakers are taking a long look at how the education system is preparing a new generation of aircraft mechanics and technicians. A group led by state Rep. David Knight, R-Griffin, chairman of the House Appropriations Committee's Higher Education subcommittee, visited the Aviation program at Georgia Northwestern Technical College on Tuesday.
June 16, 2021 Valdosta Daily News
Staff reports that Valdosta State University has partnered with the Atlanta Gas Light Foundation to help encourage more Black males to pursue higher education and earn a college degree. The Atlanta Gas Light Foundation presented a $12,500 check to the university, university officials said in a statement.
June 16, 2021 Georgia Health News
Andy Miller reports that with social determinants in mind, Healthcare Georgia Foundation has awarded three organizations a total of $600,000 to promote better health in their communities. Atlanta Neighborhood Development Partnership received $250,000 for its loan fund to expand access to affordable housing.
June 16, 2021 Albany Herald
Staff reports that Albany Technical College has been selected as a recipient of a $50,000 Defense Grant, offered by the Technical College System of Georgia Office of Workforce Development. The grant will directly impact the lives of military personnel and their spouses in the local community.
June 16, 2021 Saporta Report
John Ruch reports that rocking from a financial scandal, the Development Authority of Fulton County is now defending a controversial new policy allowing each board member to propose grants of up to $25,000 to local organizations. DAFC says the policy — budgeted at $225,000 per year — is actually a reform-minded attempt to be more locally involved and to formalize existing grant-giving practices.
June 16, 2021 Gwinnett Daily Post
Curt Yeomans reports that the projects included in the infrastructure bill pending in the U.S. House of Representatives are just part of many efforts that Rep. Carolyn Bourdeaux, D-Ga., said are underway to impact infrastructure in Gwinnett County in a big, long-term way. The Investing in a New Vision for the Environment and Surface Transportation, or INVEST, in America Act, which passed out of the House Transportation and Infrastructure Committee late last week, includes funding for several projects in Gwinnett, including a pedestrian bridge in Sugar Hill and transit projects elsewhere in the county.
June 16, 2021 Georgia Recorder
Laura Olson reports that U.S. Rep. Marjorie Taylor Greene of Rome on Tuesday led a group of House Republicans calling for the firing of Dr. Anthony Fauci, formalizing their intense criticism of his public statements and actions throughout the coronavirus pandemic into legislation. Those GOP lawmakers can't actually oust Fauci from his post as director of the National Institute of Allergy and Infectious Diseases and a top Biden administration adviser.
June 16, 2021 Gainesville Times
Jeff Gill reports that public input on the potentially contentious issue of statewide legislative redistricting kicked off Tuesday, June 15. The virtual event was filled mostly with comments from Georgia residents, with some information about what lies ahead in the once-in-a-decade process.
June 16, 2021 Capitol Beat News
Dave Williams reports that the Georgia House and Senate committees in charge of drawing new congressional and legislative district lines this year heard an earful Tuesday from activists calling for fairness in a process that is typically highly partisan. "As communities become more diverse, it is critical that district maps reflect that," Michelle Zuluaga of the group Latinos for Democracy, told lawmakers during the first of 11 public hearings to be held across the state this summer and fall.
June 16, 2021 Atlanta Journal-Constitution
Maya T. Prabhu reports that voters in two Georgia House districts will have to wait another month to learn who will be their new state representatives after candidates in special elections in Cobb County and south Georgia failed to get more than half of the vote. In Cobb County, Republican Devan Seabaugh and Democrat Priscilla Smith emerged from the five-way special election and will face off again next month.