Georgia Trend Daily – June 7, 2021
June 7, 2021 Georgia.gov
Staff reports that Governor Brian P. Kemp announced that Soliant, a leading provider of specialized health care and education staffing services to hospitals and schools around the U.S., will further expand their Gwinnett County operations, creating 200 new jobs in Peachtree Corners, Georgia.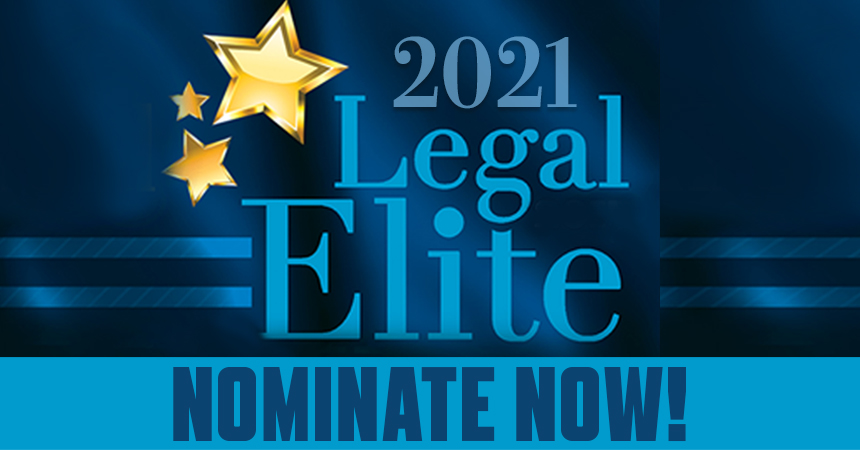 June 7, 2021 Georgia Trend – Exclusive!
Karen Kirkpatrick writes, who do you think is the state's most effective lawyer? Now through Friday, July 9, 2021, you can tell us. Georgia Trend magazine's annual Legal Elite listing will highlight the state's most effective lawyers in 16 different practice areas.
June 7, 2021 Atlanta Journal-Constitution
Michael E. Kanell reports that Fulfillment.com started in an office above a pizza joint about a decade ago. The company — which stores and delivers packages for hundreds of online retailers — now operates eight facilities, including four overseas.
June 7, 2021 GlobalAtlanta.com
Trevor Williams reports that German airline Lufthansa has resumed service three times a week from Atlanta to its hub in Frankfurt, aiming to connect travelers to destinations in southern Europe as they open up this summer. The flights will operate on Monday, Wednesday and Friday of each week, connecting in Frankfurt to a new array of routes selected with the needs of American leisure travelers in mind.
June 7, 2021 Law.com|Daily Report
Cedra Mayfield reports, when Supreme Court of Georgia Chief Justice Harold Melton steps down from the state's highest bench on July 1, he'll not only be turning the page on a 30-year career in state government, but also closing the book on the statewide judicial emergency. Melton announced Friday he plans to conclude the statewide judicial emergency on June 30 at 11:59 p.m.
June 7, 2021 Augusta Chronicle
Tom Corwin reports, using an $8 million, four-year grant from the U.S. Department of Labor, the cyber center is hoping to get transitioning military, veterans and military spouses into a cyber training program and certification in Informational Technology and Cyber skills.
June 7, 2021 The Center Square
Nyamekye Daniel reports that the Biden administration has initiated a review of Georgia's plan to replace the Affordable Care Act's insurance marketplace with a state model. U.S. Centers for Medicare and Medicaid (CMS) officials sent a letter to Gov. Brian Kemp on Thursday, requesting a detailed analysis of the objectives for the state's plan to eliminate the federal health care marketplace.
June 7, 2021 Savannah Morning News
Will Peebles reports that former Fulton County Commission Chairman John Eaves has announced he'll be running for Secretary of State in 2022, and if elected, would be the first Black man to hold the title in the state's history. Eaves served as the Fulton County Commission chairman until he stepped down to run for Atlanta's mayoral seat in 2017.
June 7, 2021 Rome News-Tribune
Staff reports that Wendy Davis, a Rome city commissioner and member of the Democratic National Committee, has filed paperwork to run for Congress in Northwest Georgia's 14th District. The seat is currently held by controversial Republican freshman Rep. Marjorie Taylor Greene.
June 7, 2021 Capitol Beat News
Dave Williams reports that candidates for state offices next year will have a lot more cash at their disposal thanks to a law that promises to fundamentally alter the nature of campaigning in Georgia. The new law, which takes effect July 1, authorizes the creation of "leadership committees" that can raise and spend unlimited contributions on behalf of top statewide and legislative candidates.
June 7, 2021 Atlanta Journal-Constitution
Greg Bluestein reports that Agriculture Commissioner Gary Black entered the race against U.S. Sen. Raphael Warnock on Friday, becoming the most prominent Republican to join the field competing to retake a seat long in GOP hands. Black told The Atlanta Journal-Constitution he planned to leverage his support for former President Donald Trump, his high name recognition from more than a decade in statewide office, and his background in agriculture, the state's top industry, to emerge from what will be a crowded primary.