Catching Up With… Dana Rickman
The president of the Georgia Partnership for Excellence in Education discusses reinventing education and aligning it with economic development.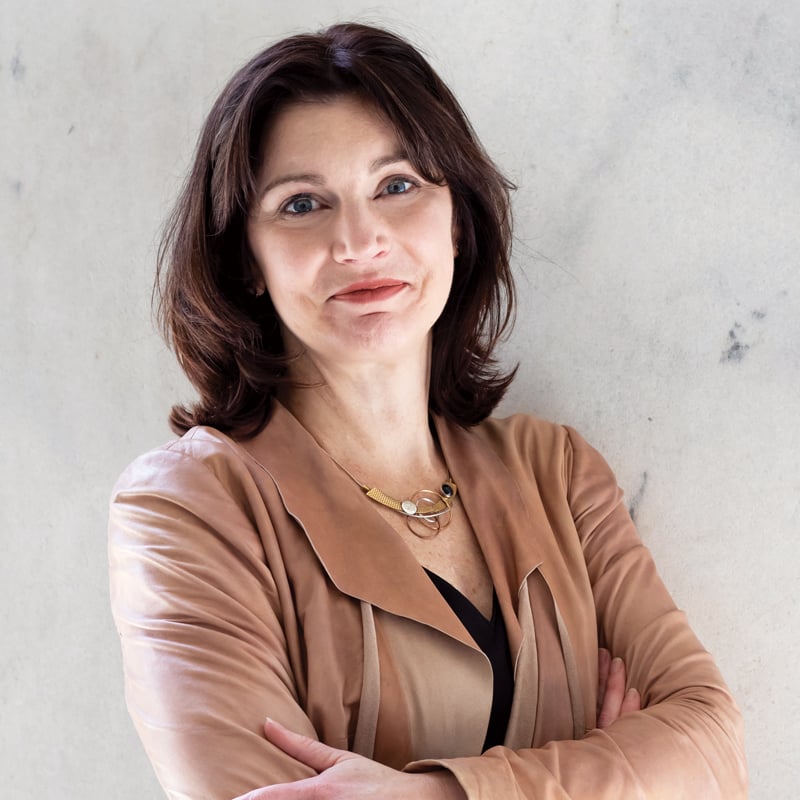 Earlier this year, Dana Rickman became president of GPEE, the nonpartisan research and advocacy organization founded by the Georgia Chamber of Commerce and the Georgia Economic Developers Association; she was formerly vice president and research and policy director. These are edited highlights of an interview with Rickman about education after COVID.
---
Q: What do we need to do to move public education forward?
We really need to focus on long-term recovery, do a deep dive into the persistent achievement disparities we've seen for decades, across income levels, but particularly between white students and students of color. The pandemic has really highlighted issues that have always been there.
---
Q: Beyond academic loss, what are your concerns?
You cannot underestimate the impact on mental health and the trauma of students – and, frankly, the educators – and their families. The sheer breadth of the problem of emotional well-being and then the ability to just sit and learn is going to be at a scale that our schools have not encountered before, especially for children who have not been in a language-rich environment. [We'll be] seeing language development delays. Those are highly correlated with not only reading skills, but discipline problems, behavioral issues.
---
Q: You have used the term "reinventing education." What does that involve?
Things like the funding formula; how we educate teachers; statewide broadband access; alignment between early learning, K-12 and secondary; and alignment with workforce pathways. All these things are beyond individual districts. [We need] creativity and really thinking carefully about where students are physically and emotionally, how they receive learning, ways to deliver instruction and new ways to assure access.
---
Q: What's the breakdown of responsibility between local districts and the state?
We are, historically, and will continue to be a local-control state. There are many advantages to that. But everything now has been put on the local school districts to solve, and they don't have the knowledge, the expertise, the time, the resources to really do it all. Their job is to educate students. They've been asked to do everything else under the sun as well. We really need to come together at the state level and create a holistic plan that blends education and economic development policy.
---
Q: Some $4.25 billion in federal stimulus funds are earmarked for Georgia education. Surely that helps?
There is a lot of optimism but also a lot of concern as to how that money is going to be spent. It is desperately needed, but we need some really good guidance for local districts on how to do it. This is not ongoing funding. We need some state leadership to step in and say here are some good models, here's what we recommend.
---
Q: Rural schools have been especially hard hit. How?
Obviously, there are challenges with broadband. But in a related way, transportation is up there. Lots of businesses and schoolhouses are offering free Wi-Fi, but families and kids need transportation to get to where that Wi-Fi is. Another major challenge is that remote learning just doesn't work well for the majority of households and students. And the social gaps are just huge, with healthcare (mental and physical) shortages, especially for those living in poverty.
---
Q: What's a reasonable starting point to begin reinventing education?
Where there is the greatest need, put your resources there. Figure out a curriculum development system for the hardest-to-reach kids, then you can take that and make it work for others.
---
Q: The GPEE makes a strong case for aligning education and economic development.
We're talking about the economic viability of our state. We need to be sure all students have access to post-secondary and degrees. Sixty-plus percent of kids in public schools are low-income; half of our students are minority students. This is our future workforce. If we don't think about how to make sure they have same opportunities as upper-income white individuals, our workforce is not going to be there for us.