Georgia Southern's MBA Program Prepares Students with Real-World Experience for Business Success
MBA Program in Beautiful and Historic Savannah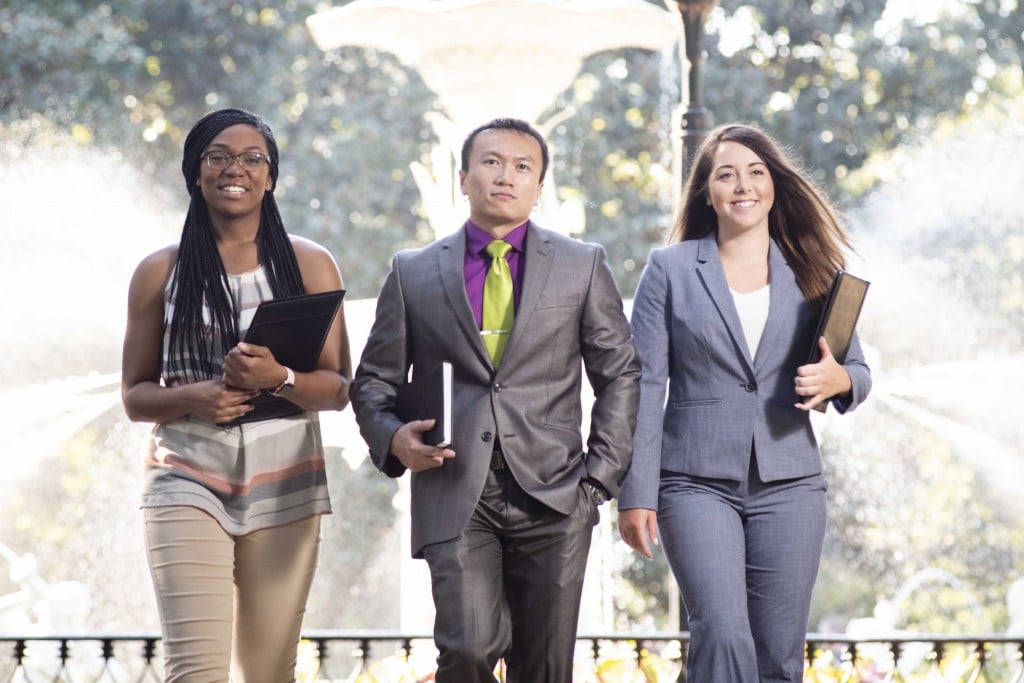 Imagine an MBA program designed specifically for business students who already have some real work experience under their belts—a place where skilled faculty teach not only business-critical skills, but also build character with courses on ethics, honesty, integrity, and professionalism.
For over 40 years, the Parker College of Business at Georgia Southern University has been doing just that—combining a unique program of analytical skills training and a strong foundation in ethics and leadership.
Georgia Southern's goal is clear: to help working professionals build the vital skills they need to thrive and succeed in today's highly competitive business environment. To maintain this high standard, the Program does not admit students fresh from undergrad studies but rather seeks out those with some life experience in the workplace.
When asked about this approach, Lowell Moony, Ph.D., director of graduate programs for the Parker College of Business noted that,
"As much as anything, intellectual maturity has to do with your approach to acquiring and building knowledge. In graduate business education, it is as much about the questions and unspoken assumptions as it is about mechanics."
Georgia Southern's program focuses on more mature students with real-world experience and provides an in-depth business education that's more than facts, tables, and equations.
The Parker program specifically examines the human—and ethical—aspects of business, ensuring that their graduates are more than well-trained business undergraduates. The world of business can be messy and filled with ambiguities, and the MBA program at Georgia Southern aims to make a real difference by linking essential principles of fairness and honesty with the principles of managing a successful company.The program focuses on "soft skills," such as ethics, honesty, integrity and professionalism, supported by a core of digital and analytical skills revolving around leadership and managerial functions to help today's MBA students become tomorrow's business leaders
In addition to coursework, the MBA Office sponsors workshops and seminars, guest speakers, and community service activities that support students' careers and professional development. "The Parker Professional MBA Enrichment Plan, Parker-PEP, for short," says Lowell, "is the name of our extracurricular activity program. One innovative aspect of Parker-PEP is that most of the activities will take place on regular class nights in the classroom. That means not having to give up any of your remaining free time to take advantage of these valuable experiences, experiences that have career-changing potential."
The Georgia Southern Parker College of Business is accredited by The Association to Advance Collegiate Schools of Business (AACSB).
AACSB accreditation is the highest standard of accreditation among business schools. Fewer than 5% of the world's business programs have achieved this level of accreditation.
From its humble beginnings in the 1970s, when the program was first offered in Savannah at Hunter Army Airfield, the program has grown dramatically and today resides at the Armstrong Center on the Georgia Southern Armstrong campus on Abercorn Street. The Armstrong Center has a state-of-the-art auditorium, multiple ballrooms, conference rooms, a lounge and a computer lab. "We encourage you to visit," says Lowell Mooney, Ph.D.
Contact mba@georgiasouthern.edu or call 912-478-5767 or visit Parker College of Business MBA program for more information.