Georgia's lost apple varieties are making a comeback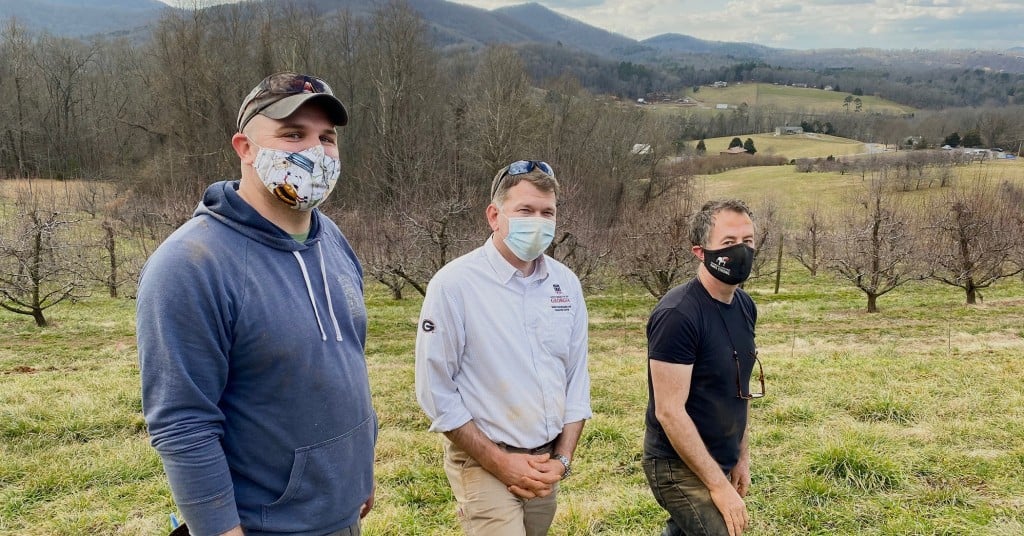 Here's one for the "did you know?" category: our state was once a major national player in apple production. In fact, it can be argued that Habersham County in the scenic northeast used to produce more apples per capita than any other part of the country, according to the University of Georgia (UGA) College of Agricultural and Environmental Sciences.
However, a century ago, hundreds of heritage apple varieties that thrived here began to disappear, victims of an evolving apple industry. UGA's Georgia Mountain Research and Education Center in Blairsville is now working to reclaim those long-forgotten cultivars.
After scouring the countryside for old-variety apple trees, a UGA team found 140 different ones. In March 2020, they grafted cuttings from about 100 of these onto existing rootstock of common varieties. The young trees resided in pots at the Blairsville research center for nearly a year. Then in February, they went into the ground to become the subjects of UGA research. Just last month, another batch of heirloom varieties was grafted onto rootstock to take its turn growing in pots. In about three years, the newly created Heritage Apple Orchard will bear its first fruit.
Along with studying the cultivars' tolerance for heat, humidity and disease, the project's goal is to create a repository for heritage apples in an effort to revive the old Southern varieties. The UGA team also hopes other old varieties will surface once people hear about the orchard. Meanwhile, the Mountain Research & Education Center hopes to eventually have tastings, cider pressings and public events that will demonstrate the state can again grow the apples our great-great-grandparents might have enjoyed.
Apples aren't the only thing growing in Northeast Georgia. Automotive, manufacturing and distribution sectors are also on the rise. Find out more in this month's 2021 Economic Yearbook story, "Pivoting Toward Success."
Do you follow us? Find us on Linkedin, Facebook, Twitter and Instagram.