With 75 Years of Business Experience, Carroll Daniel Construction Builds Workforce for the Future
Establishing career paths for the next generation of builders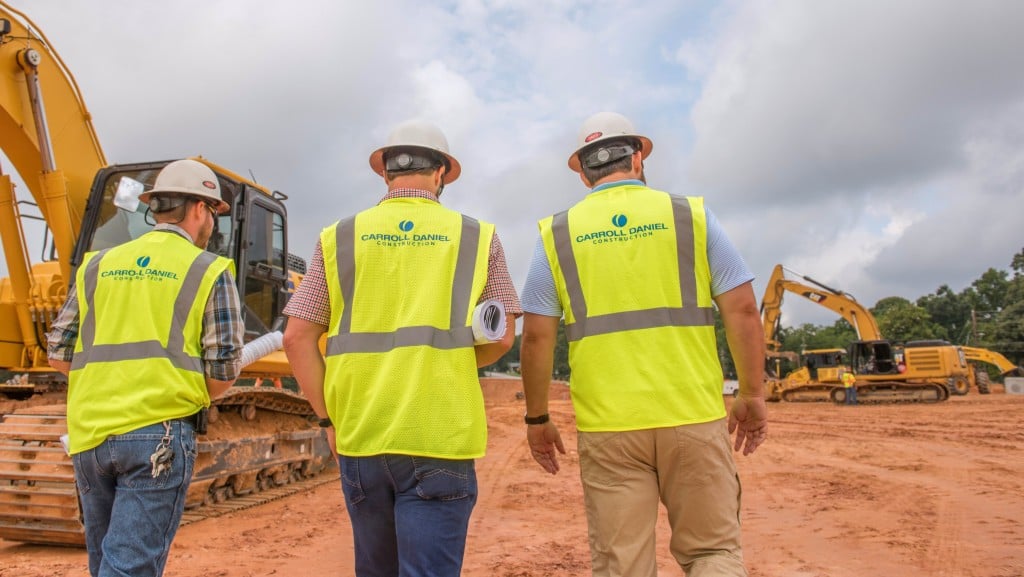 Muddy boots, mental toughness, and a passion for building opportunities have laid the foundation for three generations of Georgia-grown leaders as they have built Carroll Daniel Construction through 75 years of business.
Founded in 1946 in Gainesville, Ga., Carroll Daniel Construction is now a nationally recognized and top-ranked general contracting firm. New offices are open across the Southeast serving an ever-increasing and diverse client base, including some of the world's most admired companies and public entities.
The business started amid the post-war economic and construction boom, welcoming growth as construction on schools, churches, and manufacturing facilities was suddenly in high demand. As veterans returned home from the war, Carroll Daniel was there to build not only projects but a workforce.
Now led by Brian Daniel, grandson of the founder, Carroll E. Daniel, the company is focused on thriving for the next 75 years. For an industry that relies on men and women with grit and a passion for building, developing a new workforce is a priority for Carroll Daniel Construction.
Construction remains one of the fastest-growing sectors in the U.S. economy, and a shortage of personnel could pose a challenge for the industry as a whole.
To be a part of the solution and to help establish the next generation workforce, Daniel connected the business with Work-Based Learning Programs at nearby schools to introduce construction to students at a young age.
To further that initiative, Daniel created the Carroll Daniel Construction Apprenticeship Program, a 2-year program that offers recent high school graduates on-the-job and technical college training in preparation for a superintendent career track. Not wanting to limit the opportunities to just superintendent tracks, the Carroll Daniel Internship Program offers college students pursuing a bachelor's degree in construction management or a related field, an internship opportunity with the company – exploring all parts of the business and operations.
All students get a strong taste of what it takes to succeed in the industry and to learn from mentors with old-fashioned know-how and through innovative technologies and building software. Most compelling to the students is that through Carroll Daniel's programs, they are able to explore different career paths in construction – a perk that leads to students having the power to choose their professional path for the future based on their interests and talents.
They split their time in the office with project managers and the preconstruction team (skills taught include updating spreadsheets, reading plans, communicating with subcontractors, preparing budgets, establishing schedules, ordering materials and anticipating challenges before they become issues) and in the field on job sites (learning to manage and operate heavy equipment, overseeing the progress of the project, learning the safety protocols and checking on deadlines).
"Our programs are designed to attract new talent and instill a passion and professionalism into the young workforce. I'm proud to say we've hired many students from our programs as project and field engineers, as have other companies," says Brian Daniel, President and CEO of Carroll Daniel Construction. "It's our job as stewards of our industry to make sure we're developing the skills, passion and work ethic people need to succeed in construction. This is how we plan to keep our company, the industry and our communities thriving for the next 75 years. To succeed and continue growing, you've got to keep building opportunities."