From the Publisher: Creative Solutions
Leaders across the state are working to address housing affordability.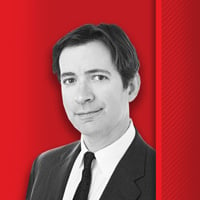 Cities across the country and in Georgia are working on ways to tackle the problem of affordable housing. Atlanta Mayor Keisha Lance Bottoms is blazing a trail to address the issue, with $50 million in new bond funding that paves the way for creating or preserving 20,000 affordable homes by 2026. The funding supports the city's larger goal of investing $1 billion in affordable housing in Atlanta from public and private funds.
There are also a number of creative solutions organizations are employing across the state. Land banks and community land trusts (CLTs) are good examples of groups working in fresh and engaging ways to increase the availability of affordable housing.
Land banks are public entities or nonprofits that acquire properties private developers have rejected, like those that are vacant, abandoned or tax-delinquent, with the goal of transferring them to new, responsible owners. They are a way to deal with blight as well as community development of affordable housing. Government muscle helps overcome barriers to redevelopment such as back taxes.
CLTs create and preserve opportunities for affordable housing by retaining ownership of the actual land, then leasing it to people who buy the houses and other property improvements at below market rates.
One of the nation's first CLTs was created for Black farmers in Lee County, Georgia, in 1969 by Civil Rights leaders, including the late John Lewis. New Communities Inc. consisted of 5,700 acres owned by the nonprofit. At the time it was the country's largest single tract of Black-owned land. It became an agricultural co-op that combined community ownership of land with individual ownership of houses.
However, racial discrimination and the inability to secure financing led to foreclosure of the land in 1985. In 2009, New Communities won a class-action lawsuit and used its settlement to purchase a 1,700-acre plantation near Albany. That property, Resora, is now a working farm and retreat center that includes residences.
In the past, land banks and community land trusts haven't often coordinated their work. But by joining together, these entities can serve as an important tool in expanding affordable home ownership.
On Atlanta's Beltline, the Atlanta Land Trust Collaborative has been working with Fulton County, the City of Atlanta Land Bank Authority and the Annie E. Casey Foundation to buy 53 vacant homes in the city's oldest neighborhoods. Now they are collaborating through the Catalytic Land Cohort to launch an affordability pilot program that includes 14 properties in six neighborhoods.
In advance of the collaboration, the land bank established a process for pricing land, making it easier for the land trust to plan acquisitions. The Georgia legislature also created a referendum for homestead exemption for community land trust homeowners. Passed last November, it allows CLT homeowners to deduct around $30,000 annually from the value of their homes when calculating their property taxes.
The new law allows entities such as Trust for Public Land and Habitat for Humanity greater ability to purchase land to build on by exempting the land from property taxes. An Atlanta Habitat spokesperson told public radio station WABE the flexibility will enable them to build at least one more house per year and provide repairs for 10 to 20 more families. Local governments can begin taxing the property again once the family moves in.
Elsewhere in the state, Athens Land Trust, using a grant from Southeast Sustainability Directors Network, partnered with Young Urban Builders to repair water lines to the West Broad neighborhood, lowering costs and improving quality of life for residents. Senior apartment complex Live Oak Landing in Savannah has partnered with Healthy Savannah to provide affordable housing, activities and education for residents. Augusta's Peach Orchard offers higher quality affordable housing for South Augusta residents. Macon's Virgil Powers School will be converted to affordable as well as senior housing.
Georgia Conservancy has partnered with local government leaders to increase affordable housing: in Newton County to create a Housing Choice Housing Study with the Covington Housing Authority; in Valdosta to create Housing Choice presentations for the South Georgia Regional Commission; and in Dallas to provide Housing Choice and Good Urbanism classes. This pivot to affordability addresses both land-use impact on natural resources and social justice ramifications on behalf of the conservancy.
Rising housing prices and the increased need for more affordable homes deeply affect the ability of our leaders to accommodate the needs of a growing Georgia. Efforts to address housing affordability will help maintain our ability to attract and grow business in our state.