Georgia Trend Daily – Feb. 25, 2021
Feb. 25, 2021 North Georgia News
Shawn Jarrard reports, citing growth, United Community Bank has moved its corporate headquarters from Union County, Georgia, to Greenville, South Carolina, more than 70 years after being founded here in Blairsville in 1950. Part of United's "overall growth strategy," the move became official Feb. 2 in a Greenville County Council vote to make United Community Bank the largest bank headquartered in South Carolina.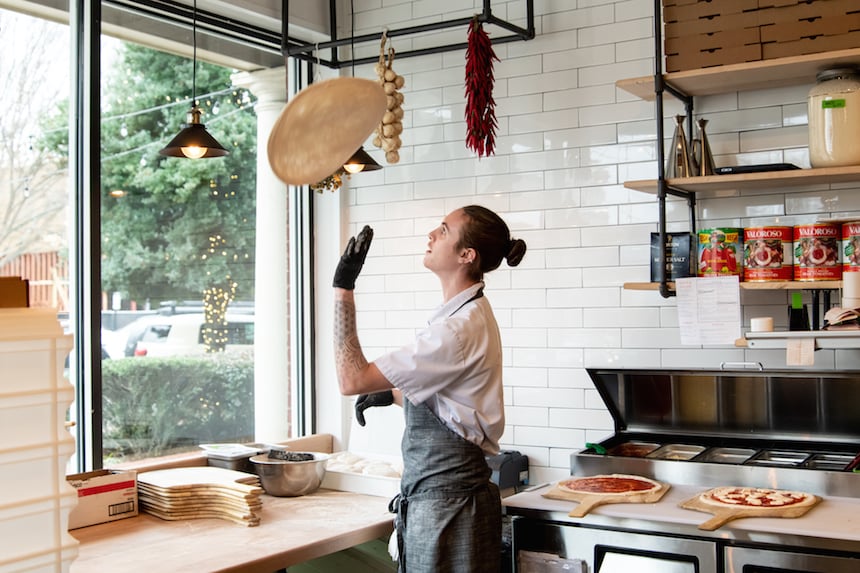 Feb. 25, 2021 Georgia Trend – Exclusive!
Sucheta Rawal reports, lunch hour is no longer a brief escape from the office that we once looked forward to. Instead of catching up with colleagues at a delectable restaurant, now we juggle between video calls, checking in on the kids, taking the dog out and grabbing a quick nibble.
Feb. 25, 2021 Atlanta Journal-Constitution
Michael E. Kanell reports that the Adecco Group, a huge global staffing company, is planning to move its North American headquarters from Jacksonville to Atlanta. The company, which has a number of metro Atlanta offices that offer staffing services, is based in Zurich, Switzerland.
Feb. 25, 2021 Georgia Southern University
Staff reports that Allen Amason, Ph.D., dean of Georgia Southern's Parker College of Business, has been listed among the top business and management scientists in a study conducted by Stanford University researchers. Amason's teaching and consulting focuses on strategic management, strategic decision making and top management team processes.
Feb. 25, 2021 Savannah Morning News
G. Rigsby reports that Savannah Gateway Industrial Hub has announced dual project milestones that mark the park's official opening in Effingham County. A&R Logistics' new global export headquarters is fully operational and the park's new rail infrastructure that enables its multi-modal export capability is receiving shipments from CSX Transportation and Norfolk Southern Rail.
Feb. 25, 2021 Rome News-Tribune
Doug Walker reports that the economic impact of the COVID-19 pandemic on tourism was a 34% reduction in direct tourism expenditures in Rome last year. Ann Hortman, director of the Rome Sports Commission told member of the Tourism Board the 34% figure was a "decent decrease."
Feb. 25, 2021 Marietta Daily Journal, University of Georgia
Clarke Schwabe reports that the University of Georgia's campaign to create the John H. "Johnny" Isakson Chair for Parkinson's Research and Georgia Research Alliance (GRA) Eminent Scholar position reached its goal of $4.5 million in private commitments, and the final contributor was the former U.S. Senator for whom the chair is named.
Feb. 25, 2021 Brunswick News
Gordon Jackson reports that the Federal Aviation Administration's decision whether to grant a launch site operator's license for a proposed spaceport in Camden County is due in the coming weeks. While it's uncertain how the FAA will rule, it is certain the decision will determine if the debate has ended or if a prolonged legal battle is just getting started.
Feb. 25, 2021 Gainesville Times
Jeff Gill reports that a bill that would create a chief elections assistance officer, a state employee who would work with local elections offices on training and evaluating voting processes, has passed the Georgia Senate. Senate Bill 89 "represents an important step towards rectifying the distrust and doubt many Georgians currently feel in regards to our elections process," Sen. Butch Miller, R-Gainesville, said in a press release Wednesday, Feb. 24.
Feb. 25, 2021 Georgia Recorder
Stanley Dunlap and Jill Nolin report that the Georgia Senate Tuesday made the first move in an expected wide-ranging Republican attempt to overhaul state election laws when it passed a bill to require voters who request an absentee ballot to verify their identity using a government ID. Controversy and conspiracy theories exploded following November's presidential election when national attention focused on Georgia's signature match procedure that county poll workers used to confirm voter registrations.
Feb. 25, 2021 WABE 90.1
Emil Moffat reports that the Georgia House of Representatives has passed a bill that would prohibit local communities from reducing funding for police by more than 5% in a year. The bill passed 101-69 with scores of Democrats voting against the measure.
Feb. 25, 2021 GPB
Rahul Bali reports that the Georgia State Senate passed legislation that would stop Georgians from changing their clocks twice a year. Senate Bill 100 would move Georgia to standard time year-round. Georgia would then switch to daylight saving time, if and when Congress allows states to do so.
Feb. 25, 2021 The Center Square
Nyamekye Daniel reports that the Georgia Legislature has approved a bill that could save taxpayers more than $250 million and would make certain federal Paycheck Protection Program (PPP) loans tax exempt. The measure, House Bill 265, makes an annual update to the state's revenue code to extend tax deductions for medical expenses, charitable contributions and business meals.
Feb. 25, 2021 Atlanta Journal-Constitution
Tia Mitchell reports that the Republican Party's anti-China strategy has landed on a new target: former President Jimmy Carter's Atlanta-based nonprofit organization. The Carter Center, founded by the former president and his wife, Rosalynn, in conjunction with Emory University, is a nonpartisan human rights organization that is focused in part on normalizing the relationship between the United States and China.