Sports Desk: Sports Heritage
The Georgia Sports Hall of Fame in Macon celebrates athletic achievements with more than 3,000 artifacts.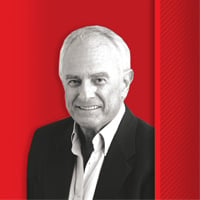 In 1999, an outstanding sports museum opened in Macon – the Georgia Sports Hall of Fame. The venue, the largest state sports museum in the country, celebrates athletic achievements and features more than 3,000 artifacts.
Among the 14,000-square-feet of exhibits, which are constantly updated, is an interactive NASCAR video that lets you test your Daytona driving skills. Five exhibits are focused on Heisman Trophy winners: Frank Sinkwich, University of Georgia (UGA), 1942; George Rogers, University of South Carolina, 1980; Herschel Walker, UGA, 1982; Charlie Ward, Florida State University, 1993; and Cam Newton, Auburn University, 2010.
You can connect with every collegiate team in Georgia sports history that has won a national championship. Field trips for youth organizations and rentals for meetings and receptions take place at the museum throughout the year.
The Georgia Sports Hall of Fame was a long-time goal of leaders in Middle Georgia, especially Rep. Larry Walker, who was instrumental in bringing it about.
Walker, a seasoned mover and shaker in his hometown of Perry, held the view that "Atlanta should not get every attraction in the state when state funds were being allocated." In other words, let other communities in Georgia benefit from the state's treasury to help stimulate local economies.
Tom Murphy, then-speaker of the House and one of Georgia's most powerful men, and former Gov. Zell Miller agreed and helped the facility become an official state entity.
Along the way, considerable infighting developed, mainly because of the creation of an overpopulated board of directors that became too unwieldy to function effectively. It numbered more than 25, the result of the original Hall of Fame board merging with the newer Hall of Fame Authority, whose purpose was to run and manage the venue.
Eventually the state, which underwrote the cost of constructing the building and exhibits for $8.3 million and partially funded operations, reduced its financial appropriation to zero during the Great Recession. Gov. Sonny Perdue, late in his second term, made the wise decision to shake up things, essentially firing the existing board and bringing in a new eight-member board. J. Paul Holmes Jr. of Monticello became chair, and his cogent leadership brought about compatibility and harmony.
Today, with the best leadership the organization has ever had, owing to the guidance of Executive Director Jim McLendon, the Georgia Sports Hall of Fame has an opportunity to take a giant step forward with increased donations from local companies.
McLendon runs the hall of fame with a dose of local sensitivity, feeling for community and insightful direction all couched in a cocoon of selflessness and a positive approach. He simply wants the best for his hometown, applying unending energy and consequential effort toward making this facility one of the leading museums in the South.
Gentle persuasion is his modus operandi. Join the team and help us reach our goals, is his mission. Let's celebrate our rich sports history.
Already two things have come about that have made a big difference. With the help of board co-chair Emily Myers, the hall was the recent beneficiary of a $200,000 grant, which has enabled it to pay off its debt with money left over for much-needed refurbishing. Now the Sports Hall of Fame Foundation owns the building, free and clear.
Then a second development last spring brought about an upgrade to the induction ceremony when Macon businesses responded to McLendon's invitation to help make it the best such banquet possible. It included a live auction, which will only become bigger and better.
More than 400 athletes and coaches have been inducted into the Hall of Fame. Every class in recent years has been elite, although many deserving nominees are waiting in the wings.
Inductees from the distant past include Ty Cobb, Hank Aaron, Josh Gibson, Bobby Dodd, Jackie Robinson, Spec Towns, John Heisman, Bobby Jones, Wallace Butts, Bitsy Grant and Charley Trippi.
Those from the more recent past include Vince Dooley, Chipper Jones, Dale Murphy, John Smoltz, Gary Stokan, Fran Tarkenton, Nancy Lopez, Wyomia Tyus, Frank Thomas, Phil Niekro, Tommy Nobis and Bill Elliott.
The induction class for May includes Tony Barnhart, journalist and author; Stewart Cink, winner of the 2009 British Open; Tom Glavine and Brian Jordan from the Braves; Joe Hamilton (Georgia Tech) and Matt Stinchcomb (UGA), football; Maya Moore (University of Connecticut) and Janet Harris (UGA), basketball; and Ray Lamb, high school football coach from the Senior category.
The museum of Georgia's rich sports heritage is conveniently located at 301 Cherry Street in Macon. If you are a sports history aficionado, a visit to the Georgia Sports Hall of Fame will make your day.