Remembering Hank Aaron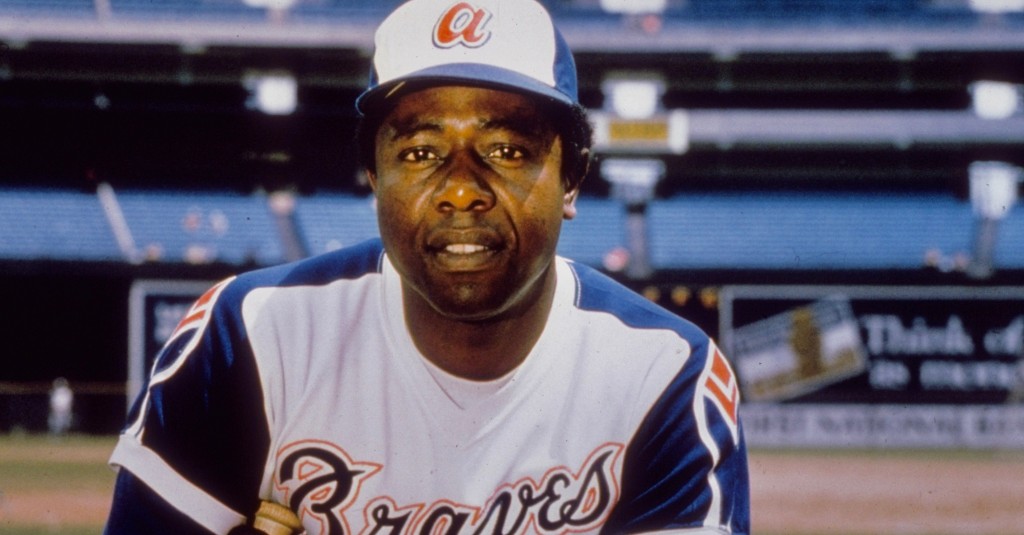 One of baseball's brightest lights went out last week. Henry "Hank" Aaron, Major League Baseball's one-time homerun king died in his sleep at the age of 86. As recently as the first week of January he made news for receiving his COVID-19 vaccination at a Morehouse School of Medicine clinic in Atlanta, part of an effort to save Black lives by encouraging immunization.
Hammerin' Hank's career spanned 23 years with the Milwaukee and Atlanta Braves and the Milwaukee Brewers. For 33 years, his 755 home runs stood as the major league record to beat. Inducted into the Baseball Hall of Fame in 1982, Aaron was the recipient of a long list of awards and accolades even as he endured racist threats with dignity. In 1991, he published a best-selling autobiography, I Had a Hammer: The Hank Aaron Story.
Off the field, he was dedicated to helping youth. He and his wife, Billye, founded the Hank Aaron Chasing the Dream Foundation to help young people participate in activities like music and sports that they otherwise wouldn't have access to. The foundation also provides college scholarships to help students cover financial gaps so they can graduate.
In 2010, the Georgia Historical Society chose Aaron to be one of its Trustees, arguably the state's highest honor. Learn more about Aaron and his legacy of helping others in "Going Deep for Kids," in our Feb. 2010 issue.
Do you follow us? Find us on Linkedin, Facebook, Twitter and Instagram.