Georgia Trend Daily – Jan. 15, 2021
Jan. 15, 2021 WABE 90.1
Emma Hurt and Sam Whitehead report, in his second state of the state address as Governor of Georgia, Brian Kemp reflected on the bruising past year, which featured a deadly pandemic that continues to rage in Georgia and a high-profile political battle with President Donald Trump. As the state continues to see rising coronavirus infections, hospitalizations and deaths, he vowed Georgia would "win this fight against COVID-19" and asserted the state "while battered, is not broken."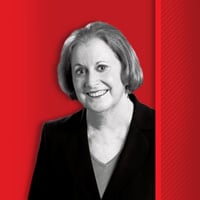 Jan. 15 2021 Georgia Trend – Exclusive!
Susan Percy writes, the year 2020 brought a lot of crazy – along with a lot of sadness, a lot of disruption and a lot of heartbreak. Topping the crazy list was the end to the presidential election: a defeated candidate refusing to acknowledge the will of the electorate and clinging pathetically to power.
Jan. 15, 2021 Capitol Beat News
Dave Williams reports that first-time unemployment claims in Georgia increased by 5,581 last week to 37,039, reflecting a national trend, the state Department of Labor reported Thursday. As a result, the state agency paid out more than $223 million to jobless Georgians last week, as benefit checks authorized by a second COVID-19 relief package Congress passed during the holidays continued uninterrupted.
Jan. 15, 2021 Atlanta Journal-Constitution
Matt Kempner reports that the massive nuclear expansion of Plant Vogtle is facing more productivity problems and a sharp increase in COVID-19 cases among workers, according to Georgia Power. The number of confirmed positive cases at the project has doubled since Oct. 1, with more than 1,000 additional workers hit, the company said Thursday.
Jan. 15, 2021 Atlanta Business Chronicle
Chris Fuhrmeister reports that Delta is ready to turn the page on 2020 and look toward a brighter horizon in 2021. Atlanta-based Delta Air Lines Inc. (NYSE: DAL) on Thursday announced earnings for fiscal year 2020, revealing a seismic $15.6 billion pre-tax loss due to the economic fallout from the novel coronavirus pandemic.
Jan. 15, 2021 Brunswick News
Gordon Jackson reports, there is a strong belief among elected officials and business leaders that Brunswick's waterfront is prime for development to help spur the ongoing renaissance downtown. The question is how much potential?
Jan. 15, 2021 Albany Herald
Alan Mauldin reports that Georgia Power Co. officials gave an update on Thursday on the draining of coal ash ponds and release of treated water into the Flint River in Dougherty County. The state's largest utility company will begin the process at the site in Dougherty County at the decommissioned Plant Mitchell in February.
Jan. 15, 2021 Valdosta Daily Times, CNHI
Riley Bunch reports that Gov. Brian Kemp weighed Georgia's recovery against the hardships of the continuing pandemic in his annual State of the State address Thursday. In his second year in office, the first-term Republican faced a deadly pandemic, mass protests for social justice and a fractured party after the 2020 election.
Jan. 15, 2021 Georgia Recorder
Jill Nolin reports that Gov. Brian Kemp's new spending proposals will undo some of the cuts to public education made last year, attempt to spur economic growth in rural corners of the state and kickstart his health care plan that slightly expands Medicaid. Public education bore the brunt of the deep $2.2 billion cuts made last summer, when state budget writers feared the pandemic would decimate revenues.
Jan. 15, 2021 WSB Radio
Tim Bryant reports that John Wilkinson has been named the new president of North Georgia Technical College. Wilkinson comes to the campus in Clarkesville after leaving the legislature. He served as a Republican state Senator from Stephens County before waging an unsuccessful 2020 campaign for US Congress.
Jan. 15, 2021 Augusta Chronicle
Susan McCord reports that the Columbia Judicial Circuit would come into existence as soon as July 1 under a bill filed Wednesday by two state senators. Senate Bill 9, filed by area lawmakers at the request of Columbia County, would create the new single-county Superior Court system.
Jan. 15, 2021 Atlanta Journal-Constitution
Mark Niesse reports that before Georgia's runoffs, two Republican legislators tried to expose a gap in absentee ballot security by changing how they wrote their signatures on ballot application forms. Even with the altered signatures, they received absentee ballots.