Jekyll Island beckons with fun diversions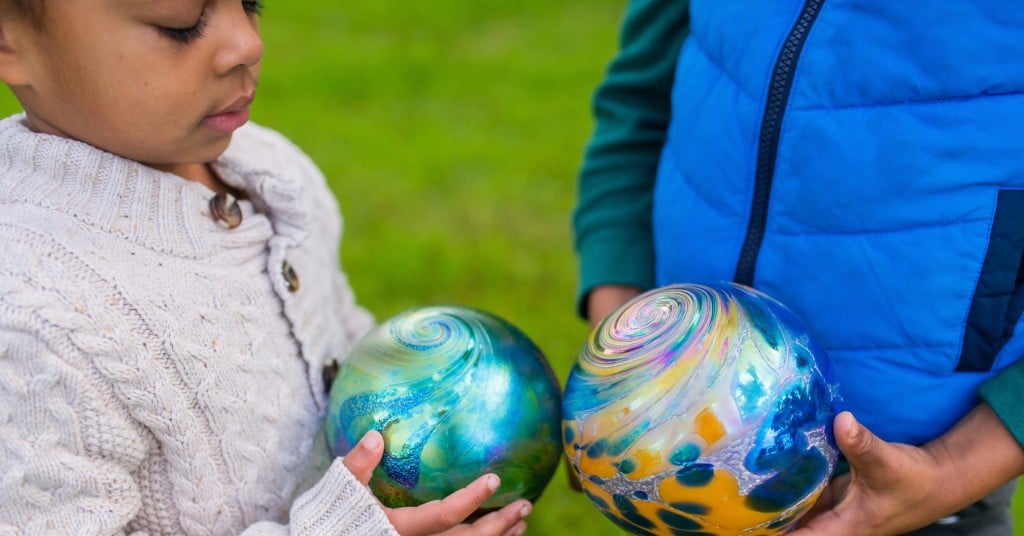 Jekyll Island's annual Island Treasures hide-and-seek-style game is a welcome antidote to the mid-winter blues. During January and February, visitors are invited to explore the island and join in the hunt for clear globes hidden throughout. When one is found, it can be exchanged for a beautiful, one-of-a-kind, hand-blown glass ball created by artists commissioned from around the nation.
The Island Treasures event recalls Jekyll's early 20th century history when fishermen used glass floats to mark their nets. Occasionally the floats would break loose and wash ashore to be found and kept by lucky beachcombers. Collecting the floats became a hobby in the 1950s.
Today, volunteers hide clear plastic globes in common areas like the historic district, Beach Village and Great Dunes Beach Park for seekers to find. Each plastic globe represents a real Island Treasure and contains a number that corresponds to an artisan globe. Approximately 250 will be hidden until Feb. 28.
Those who find a plastic globe can take it to the Jekyll Island Guest Information Center and receive a handcrafted glass float. It's a fun diversion for families, but only one Island Treasure can be claimed per household.
And the fun continues in the evening. The island has extended its Holly Jolly Jekyll season of more than half-a-million lights through Jan. 17. Visitors can enjoy the lights via a self-guided tour and signage that directs them over the entire island. Viewing the dazzling lights is a way to hold onto the holidays and add a bit of magic to the new year.
The island is following Centers for Disease Control and Prevention COVID-19 guidelines to help it continue to be a safe destination.
Photo provided by Jekyll Island Authority
Do you follow us? Find us on Linkedin, Facebook, Twitter and Instagram.