Organizations: Atlanta Artist Relief Fund
Atlanta Artist Relief Fund helps feed and support artists.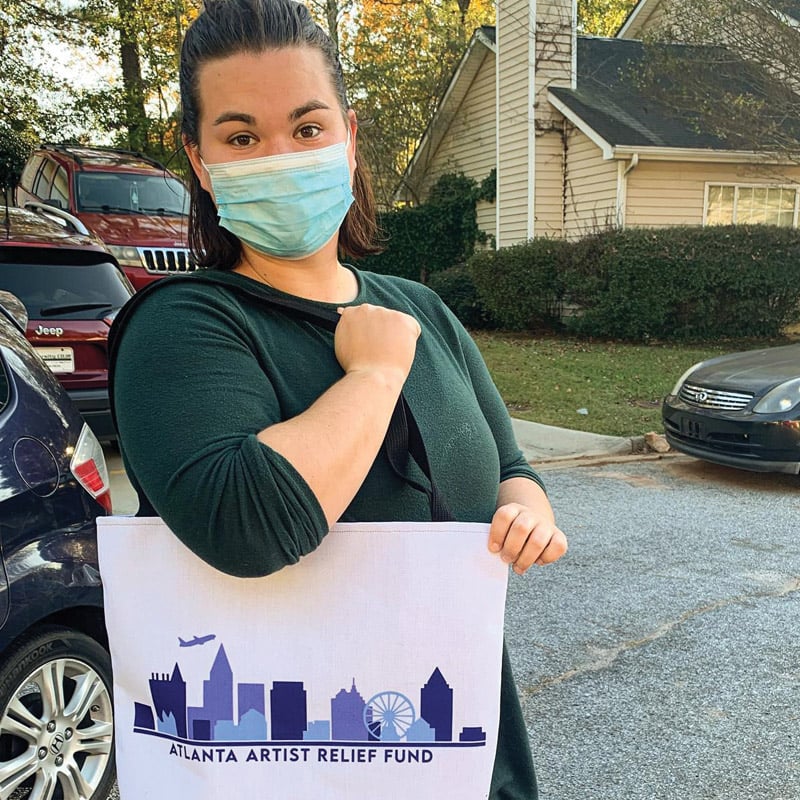 Many artists – musicians, dancers, painters, actors and others – struggle to make ends meet even during prosperous times.
The COVID-19 pandemic hit Atlanta artists especially hard, closing down their venues. "Also, most of us have a day job we rely on, and the pandemic killed those, too," says Paul Glaze, an actor, musician, sound designer and director of business and operations for nonprofit Atlanta Artist Relief Fund (AARF).
In March, he and his friends launched a Kickstarter fund with a goal of $1,000, just to feed each other. "We wanted to see what would happen," Glaze says, "and it quickly blew up. We had $7,000 by the end of the week."
Soon after, about 50 volunteers were assembling and distributing frozen meals from hubs all over Atlanta. That initiative grew into AARF, which has expanded its services to include help with filing for unemployment. "Applying for assistance can be a confusing process," Glaze says.
In partnership with community-based mental health initiative Mental Wellness/Emotional Learning, AARF also connects artists with free and low-cost licensed therapy. "We are hoping to expand to include urgent care and dentistry," Glaze says.
So far, the organization has worked with nearly 500 artists. It has connected more than 100 to mental health services, served over 1,000 meals and helped nearly 300 in their pursuit of state benefits.
"This group is important because arts and entertainment bring in billions to the Georgia economy, yet Georgia is dead last in the nation in terms of [state] arts funding," Glaze says.
"We initially thought this would be a short-term enterprise, but we believe we'll be helping artists for years to come," says Executive Director Bridget McCarthy.