From the Publisher: Diversity Focus
Business leaders are accelerating diversity and inclusion training.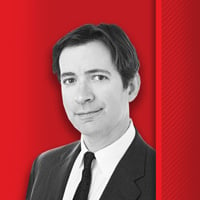 Diversity and Inclusion (D&I) are hot topics in 2021. In many ways Georgia is at the vanguard in successful corporate and civic practices. At the recent Georgia Chamber of Commerce D&I Summit it was evident that business leaders intend to escalate D&I training in the wake of the Black Lives Matter movement.
Discriminatory practices against minorities and women are rampant in nearly every sector, but access to capital is perhaps the greatest hurdle to minority-owned businesses and entrepreneurs. In the broader corporate realm, barriers to advancement prevent the diversification of leaders and stockholders. It will require a cultural change and a bit of reconciliation to remove these barriers.
Some changes are structural. Gas South President and CEO Kevin Greiner spoke at the summit of the company's subtle shifts to impact career advancement, such as altering a policy requiring a college degree to qualify for a position to allow for employees willing to pursue education. Blind hiring and software that blocks applicant names are other ways Gas South works to eliminate implicit bias in the hiring process. By not doing so, "not only are you not doing the right thing, but you're selling yourself short in terms of long-term success of business," he said.
Delta has also implemented blind hire and other entry requirements, said Executive Vice President and Chief Legal Officer Peter Carter. Extending beyond the company, Delta has changed its political action committee criteria to align with antiracism campaigns and expanded its social media policy and travel requirements to ban racist and hate symbols. "No one better connects the world, and we don't want people spreading venom and toxicity," he said.
Greiner noted that his company's acquisition of Infinite Energy provides a chance to reinvigorate and expand this mission to meet the moment. "It's different today than two years ago, when you didn't look at that D&I strategy being a core element [of] a project plan," he said. "It's a testament to how much further we've come as society, and how far we need to go."
What does D&I strategy look like? Conversation is seen as a critical component of any D&I effort. Gas South implemented a TEDx-style program inviting employees to engage in ideas about workplace D&I through talks delivered by senior leadership. It can be awkward to discuss target topics at first, but employees take ownership in the process when sharing their own ideas and experiences.
Mentorship is a highly successful D&I method. Cox Automotive is heavily engaged in career development, with 100% participation in the Executive Sponsorship Program, which matches executives to company-engaged women and people of color for relationship development and career guidance.
Continuing education is another area of unequal access for minorities and women. Since 2011, ThoughtWorks Atlanta, a technology consulting company, boasts 50% female representation in ThoughtWorks University, a two-year entry-level program that offers new hires a path to careers in IT. Such programs increase retention efforts as well.
Many companies use surveys to engage in employee D&I. The Home Depot collects results from an annual Voice of the Associate survey, which has seen an increase in associates' commitment as a result. In Georgia we should see a lot of focus on efforts targeting veterans, who are often included in D&I initiatives. The Home Depot exceeded its goal to hire 55,000 veterans in five years and has hired over 79,000 veterans.
Some companies work to diversify their supply chain, such as Southern Co.'s Second Tier Program, which strongly encourages prime suppliers to extend subcontracting opportunities to minority and female owned firms. Southern Co. also provides sponsorships for suppliers to attend Dartmouth University Tuck School of Business and a mentor program for supplier companies. These programs help increase suppliers' awareness of contracting opportunities and provide employees who make purchasing decisions with more supplier choices.
There are D&I practices within the corporate community to build on, as well as initiatives from the Georgia Bar Association, which established a Diversity Program in 1993, to the Associated General Contractors of Georgia, which established a taskforce in 2016 to address lack of diversity in the construction industry.
One takeaway from the D&I Summit is the need for more mentorships and access to successful entrepreneurs for women and minorities. In 2019, Georgia was ranked second among states with the largest growth in number of women-owned firms and there are a number of programs, such as the city of Atlanta's Women's Entrepreneurship Initiative, aimed at helping more women succeed in business.
Georgia has an exciting D&I culture in and of itself. It can only get better.