Economy: Continued Recovery
Pre-pandemic factors that caused Georgia to outperform the U.S. economy will reassert themselves.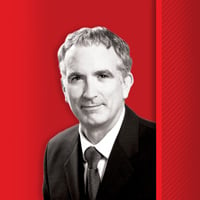 The COVID-19 recession was brief but steep and did a lot of damage to Georgia's economy. The peak-to-trough drop in employment was 11%, worse than the 8% drop caused by the Great Recession. But, unlike the Great Recession, the COVID-19 recession did less damage to the state's economy than to the U.S. economy: The nation lost 14% of its jobs.
Assuming we avoid another widespread lockdown of the population and shutdown of businesses, Georgia's economic recovery will continue with the main drivers being consumer spending, the booming housing market and Federal Reserve policies. Full economic recovery will arrive sooner here than in the U.S. due to factors including:
* Build out of projects in the economic development pipeline.
* Competitive state-level economic development incentives that will help refill the economic development pipeline.
* More leverage than most states from the housing boom.
* More leverage than most states from the upturn in vehicle sales, given our large vehicle and vehicle parts manufacturing industry.
* Good prospects for the many large military bases.
* Fewer daunting fiscal challenges for state and local governments than those in many other states.
* A faster-growing population than the nation's due mainly to strong in-migration from other states.
If an effective vaccine is available and widely administered by mid-year, Georgia's GDP will increase by 4% in 2021. Georgia's labor market will improve, too. The number of jobs will rise by 1.5% this year, with most of the gains coming in the second half. The prospects for personal income growth are not as good and mostly reflect the wind down of the massive federal stimulus programs that provided payments to individuals last year.
In the wake of the pandemic, job growth will be different than it was before the crisis. Businesses and industries hit hardest by COVID-19, including bars, restaurants, hospitality, tourism, movie theatres, live entertainment, air transportation, high-contact personal services and the sharing economy, will initially post the fastest growth, but the high percentage gains reflect rebounds off very depressed levels.
In contrast, logistics, distribution, warehousing, professional and business services, IT, FinTech, education and health services will recover relatively quickly, posting solid job growth this year. In addition, positive job growth will occur in manufacturing, financial activities, transportation and utilities, but full recovery may take a couple of years.
Due to the strong housing market, homebuilders will be hiring aggressively, but poor prospects for commercial real estate mean that nonresidential construction firms will layoff workers. Retail sales will be strong, but retail jobs will continue to be lost as market shares shift to less labor-intensive channels. State and local government jobs will also be lost.
Economic development success will strongly support Georgia's recovery. Despite COVID-19, Georgia's economic developers landed more projects. This success reflects many factors that make Georgia a great state in which to do business, as well as an extremely competitive team of economic development professionals.
The outlook for manufacturing is positive. The main driver of growth in manufacturing production will be recovering demand for manufactured goods. Due to factory shutdowns in the first half of 2020 there's also need to produce more to restock stores and warehouses. In addition, Georgia saw many manufacturing economic development projects announced in 2020 and those projects will continue to come on line.
The buildout of headquarters projects will help power the state's current and future economic growth. Thirty companies on the 2020 Fortune 1000 list are headquartered in Atlanta, up four companies from 2019.
IT and FinTech companies received a boost from the COVID-19 crisis as people adopted new technologies, including mobile banking and touchless payment systems. This, in turn, dramatically increased the need for cybersecurity and put Georgia's cybersecurity industry on higher short- and long-term growth trajectories. Indeed, the digital transformation of many industries, ranging from healthcare to education to mobile banking, was an existing trend that the pandemic accelerated.
The prospects for Georgia's large transportation and logistics industry are very good. Another positive factor is the abundance of logistics and distribution projects in Georgia's economic development pipeline. Major infrastructure investments at the Port of Savannah also bode very well for the industry.
While this year will be a mixed bag in terms of recovery, Georgia's many advantages will enable the state's economy to outperform the nation's.