Sports Desk: The Right Stuff
The future looks bright for Maria Taylor, one of the nation's leading sports analysts.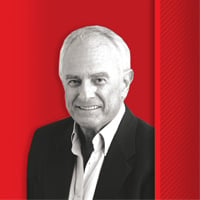 The life of Alpharetta native Maria Taylor, one of the nation's leading sports analysts and a dual-sport athlete, has flowed seamlessly as a river, with few troubled waters.
That brings pause as one considers where we might find her at her next station in life. Will greener pastures take her away from her beloved gig that showcases her as one of the top network announcers in sports? She is a fixture on ESPN and the SEC Network, having gained invaluable experience dating back to her undergraduate days at the University of Georgia (UGA).
Her allies and admirers see hexr as a potential anchor for Good Morning America or the Today show. Only her deep and abiding love for sports could hold her back when it comes to broader media opportunities. Perhaps she could take inspiration from Michael Strahan, the television show host who has never given up his sports role.
During her time on the UGA campus, Maria was diligent in her classwork at the Grady College of Journalism, while endeavoring to consequentially impact the success of the Lady Dog basketball and volleyball teams. As she approached graduation, she sought the counsel of Andy Landers, the Lady Dogs basketball coach, informing him that she planned to play professional volleyball in Europe.
Landers cut to the chase, post haste. "Can you make any money doing that?" he asked.
Maria's response troubled her coach. "No, but I will have an opportunity to see the world and to enjoy international travel."
The coach shook his head and urged her to stay in the states and pursue her goal of becoming a broadcaster.
He knew that Maria was a precocious talent and only needed a modicum of seasoning and experience. She could bring a unique and much-needed perspective to the broadcast coverage of sports
Claude Felton, UGA's senior associate athletic director and sports information director, was impressed from the day he first met Maria. "Unbelievable poise," he recalls. "She was very smooth … . She knew which questions to ask."
Now, she has reached the top of her profession with a balanced perspective, never reluctant to say thanks and quick to express gratefulness for where she is and how she got there.
She is a feature reporter on College GameDay and roams the sidelines for the ESPN/ABC's No. 1 college football crew of Chris Fowler and Kirk Herbstreit.
There's more. She hosts NBA Countdown; she is the studio host for NCAA College Basketball.
That's heady stuff for a young person who has always accentuated work ethic and relationships as conduits for success. She is as comfortable with a microphone in her hands as she was with a basketball and volleyball during her competitive days at UGA.
She studies with the greatest of diligence when preparing for a game, even when she knows at halftime she may be interviewing a veteran coach as he comes off the field, not knowing what his emotions are. Will he be an easygoing Jekyll or a sinister Hyde? It is not a time to shoot from the hip. Ask a good question and you get respect.
Alabama's head football coach Nick Saban responded with a sharp dismissal a couple of seasons ago when she dared venture into the status of his two quarterbacks, Tua Tagovailoa and Jalen Hurts. Maria was non-plussed and handled his outburst like a pro. Saban later apologized.
It became habitual early in her career to evaluate other announcers, paying close attention to their ability to interview a sports personality, whether in a studio with no distractions or outside a locker room in a tight game with overwhelming intrusions.
She is mindful of the UGA graduates who have risen to the pinnacle in television – Amy Robach with ABC's 20/20 and Good Morning America, Deborah Roberts also with ABC News and Deborah Norville with the syndicated news magazine Inside Edition. And the first to make it big, Julie Moran, who after co-hosting NBA Inside Stuff, became weekend anchor and co-host of Entertainment Tonight. Maria has the right stuff for those types of assignments if producers were to come calling.
Now living in Atlanta, she brings intellect, resourcefulness and class to her job and is highly respected for her work.
It would be safe to say, this accomplished woman has special qualities as a broadcaster and as a person.