Southwest Georgia: Constant Activity
Food and beverage production, manufacturing and workforce development.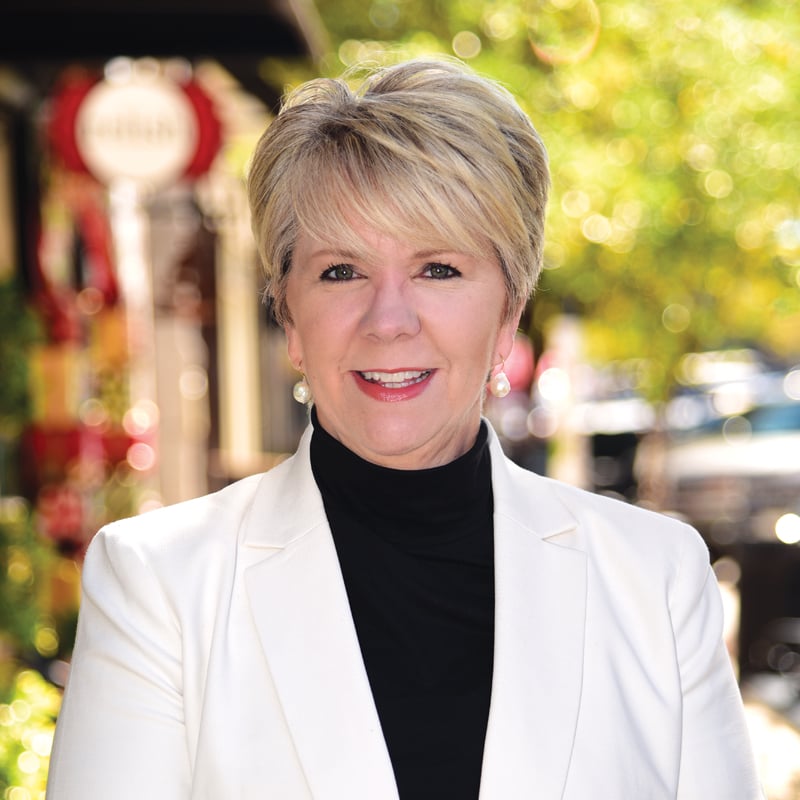 You can't keep a good region down. While the nation's economy continues to be impacted by the pandemic, economic developers across Southwest Georgia are singing the same tune: activity is constant. Whether it's an expansion bringing jobs to a community, a new company opening its doors or promising prospects reaching out, business and industry are strong throughout the region.
A common theme is increased demand for food production because families are cooking and eating more at home since the onset of the pandemic. Counties with food processing facilities, such as Ben Hill, report equipment and employees are being added to keep up with demand.
Jason Dunn, executive director of the Fitzgerald and Ben Hill County Development Authority, says employers are making sizeable investments in the area. "We've seen that growth in the food and beverage industry, and we're expecting to see more."
Specifically, Polar Beverages and Golden Boy Foods continue to show growth in production of soft drinks and peanut butter. In fact, says Dunn, "Polar announced a partnership with Keurig Dr. Pepper that has allowed Polar to take their brands nationwide, opening it up to additional markets."
Like Ben Hill County, Colquitt is seeing a demand for food production driven by more meals at home, says Barbara Grogan, president of the Moultrie-Colquitt County Development Authority. "All of our industries are growing significantly and increasing production," she says, naming National Beef Packing Co. and Sanderson Farms among those in need of more workers to meet demand.
Brian Marlowe, recently named deputy commissioner for rural Georgia at the state Department of Economic Development and former president and CEO of the Tifton-Tift County Chamber of Commerce and Tift County Development Authority, tells a similar story. Superior Sauce, whose owner Terry Ho created the popular Yum Yum Sauce, relocated to Tift from Lee County. Superior is expanding operations to add a line for ginger sauce, says Marlowe. Ho bought a spec building that was near completion and is now being built out to accommodate his needs. The $12 million project will bring 60 jobs, and Marlowe estimates production will begin in January.
Also new to Tift is Satsuma Co., a citrus co-op owned by seven farming families that purchased the former Georgia Vegetable facility. While they'll have to wait for their own trees to grow large enough to produce fruit, "in the meantime, they'll be taking fruit from other producers and processing it there," he says of the $4 million project bringing 50 new jobs.
In addition, the new $68-million, 200-job Coca-Cola Bottling Company United sales center announced late last year is still on schedule to be operational in 2021, says Marlowe.
Walmart's first meat processing and packaging facility brought 200 jobs to Thomas County when it opened in January and has already added another 200, says Shelley Zorn, executive director of the Thomasville Payroll Development Authority. "We're very fortunate that food processing has seen an increase not a decrease. People are going to continue to eat and drink no matter what." And, locally owned handcrafted cheese producer Sweet Grass Dairy is nearing completion of a $3.5-million facility that will bring 35 jobs.
---
COVID Impact
Producing food products is one thing but getting food to families in need has also been quite a challenge. Lowndes County is home to Second Harvest of South Georgia, the leading hunger-relief organization in the region and the second largest food bank in the state, serving 26 counties across a nearly 12,000 square mile region.
Eliza McCall, chief marketing officer, says as of October they had distributed about 50% more than last year, when they gave out the equivalent of 16.5 million meals. The food bank generally works with partner agencies, which in turn distribute the food to individuals in their communities, says McCall. But the pandemic caused those partners to change operations or even close, so distribution since March has been via 23 points of distribution in several counties throughout the region, she says, for a total of 4 million meals.
"Our workload has more than doubled because the need has grown so drastically. We have families that have never had to ask for assistance before that are now food insecure," she says, adding the Georgia National Guard has assisted with distribution. Southwest Georgia already had a high rate of food-insecure households, with one in four children living in a food-insecure home and one in five in the general population not knowing where they will get their next meal.
The pandemic is also driving increased demand for Colquitt County's Georgia Linen Services, which has added new equipment and 15 jobs to keep up with higher volume. The company sanitizes bed linens, gowns, towels and other washable items for hospitals and nursing homes.
"We're seeing all industries really reaching capacity, and we're seeing a tick in prospecting from other states like out West and Midwest," says Grogan.
During the pandemic, the development authority used the pause in prospects to focus on strategic planning.
Speaking of the Midwest, one Iowa company has chosen Sumter County for an inbound and outbound call center. The Sumter County Development Authority recently announced that TLC Associates is creating 1,000 jobs at its new facility in the Ted Baldwin Business and Technology Park.
Dougherty County is looking forward to a call center expansion, as well. During a virtual board meeting of the Albany-Dougherty Economic Development Commission in late October, Gov. Brian Kemp announced the expansion of Outdoor Network in Albany, a $22 million capital investment bringing 92 new jobs to the community. The company will consolidate and expand its existing call center and distribution headquarters in the county and open an advanced manufacturing facility to produce 125-200 HP diesel outboard engines for OXE Diesel.
In late October, the commission named Jana Wadkins Dyke its new president and CEO. A South Georgia native, Dyke most recently headed economic development initiatives for the Waycross-Ware County Development Authority. She began her career in economic development more than 20 years ago as vice president of the Lee County Chamber of Commerce and Development Authority.
Also in October, Randolph County residents lost their community hospital, the Southwest Georgia Regional Medical Center (SGRMC) in Cuthbert. Board Chair Steve Whatley said financial limitations would no longer allow the organization to make payroll and they had no choice. The aging facility, managed by Phoebe Putney Memorial Hospital since 1996, was in critical need of major upgrades and renovations totaling more than $10 million, says former CEO Kim Gilman. SGRMC had operated "on the brink for years," she says. "Once the crisis hit, it simply pushed our hospital past the point of no return."
The county hospital authority plans to identify operating partners to keep the Randolph Medical Associates family medicine clinic and the Joe-Anne Burgin Nursing Home open while it looks for a private operator to purchase or lease the nursing home.
---
More Manufacturing
Cook County celebrated a major announcement this summer from Houston, Texas- based Renewable Biomass Group, which is constructing a $95 million wood pellet facility in Adel. It will create 60 new jobs initially, says Lisa Collins, executive director of the Cook County Economic Development Commission. The facility will produce biomass pellets for export to Europe and Asia, where electrical utilities will use the pellets to stoke retrofitted coal-fired power plants or in combination with coal for co-firing.
Two additional industry expansions included tempered glass manufacturer Cardinal Glass Industries, which added a new line this spring for specialized glass etching, says Collins. The company will invest $5 million in the construction of an office complex adjoining the manufacturing facility. Also adding a line is locally grown company Steel Building Systems (SBS), one of seven steel building fabricators in the county.
In a Ben Hill project slated to be announced later this year, a manufacturer specializing in hotel furnishings is taking advantage of the federal Opportunity Zones incentive that allows employers to recoup wages paid during employee training. It's the first to do so in Ben Hill County, says Dunn. The company will refurbish a 220,000-square-foot building formerly occupied by Shaw Industries and hire about 40 during the first phase, with planned growth beyond that, says Dunn.
Rick McCaskill, executive director of the Development Authority of Bainbridge and Decatur County, had two big announcements this year. A-1 Roof Trusses is constructing a 150,000-square-foot facility and bringing 130 jobs in the first phase of its $17-million project. And Pure Cycle LLC made a $17 million investment, committing to 140 new jobs by February. The company makes machines that produce a microscopic aerosol product infused in carpets, rugs and furniture to kill viruses and germs, says McCaskill. Pure Cycle will eventually also manufacture the aerosol product in Bainbridge.
"We've had a pretty good bit of expansion here too – Harrell Ag Products, GPS Trailers and Southeastern Minerals," says McCaskill. "I don't think we've got a single industry here that hasn't expanded in the last 24 months. Taurus is ahead of schedule on everything they're doing and adding another 25 employees. They're manufacturing 15,000 guns a week."
To help train workers for Taurus, Bainbridge Manufacturing, Thomas County's Check-Mate and other area manufacturers, Southern Regional Technical College recently expanded its Bainbridge campus to offer computer numerical control – or CNC – training. President Jim Glass says the college will soon offer custom training for manufacturers. "The machines we have are unlike any other in our area. There may be a business with one or so [machines], but this is a state-of-the-art lab. We hope it will serve as a catalyst to invite more and more businesses to this area of the state because of the training opportunity."
Marvin Bannister, CNC specialist and faculty instructor, says the high-tech computer-controlled machines are used to manufacture intricate pieces, such as gun parts. "They're capable of machining aluminum, plastic, steel – pretty much any durable material," says Bannister, who hopes to have students onsite in January.
Coming off her biggest year in 21 years of economic development, having announced seven projects with 775 new jobs and $190 million in total investment in Thomas County, Zorn is now watching those projects being built out and hiring continue.
"It couldn't come at a better time," she says. "We made the announcements in 2019, and now when it's been so uncertain for some people, to have these jobs coming on this year and next year is great."
She also points to the ongoing activity at medical tooling and gun parts manufacturer Check-Mate, American Signature Furniture and Evoqua Water Technologies. "Manufacturing is ramping up, and some of the people who've been in business want to start manufacturing products in
the U.S. that they'd been getting from overseas," she says.
Lowndes County recently welcomed Orion Boatworks' $3.5-million project, bringing 120 jobs to its center console boat manufacturing facility over the next 24 months, says Andrea Schruijer, executive director of the Valdosta-Lowndes County Development Authority. Ace Electric broke ground this fall on an expansion, and The Home Depot and Lowe's made capital investments in existing regional distribution centers, both of which continue to hire on a regular basis, she says.
Other expansions in Southwest Georgia include Tift's Kelley Manufacturing, maker of farm implements, which this year completed a $3-million-plus project and added 20 jobs, says Marlowe. And in Crisp County, Grant Buckley, executive director of the Cordele-Crisp County Industrial Development Council, says manufacturing there remained steady this year, with some companies, such as Big Tex Trailers and Norbord, adding employees to meet demand.
---
Time to Strategize
While business as usual has not been feasible much of the year, economic developers are getting creative by taking advantage of the pause in regular meetings and activity to position themselves for the future. Colquitt County partnered with development authorities in Brooks, Mitchell, Grady and Thomas counties to establish a joint workforce pipeline project, says Grogan. The project focused on areas such as current industry and workforce, skills that might be needed in five or ten years, and what the industries need to be able to grow.
"We're looking at things such as are we producing the workforce that they need? Technology changes daily, so about the time you get a program set up in a high school, it changes," says Grogan of efforts being made to equip the workforce to meet the needs of area industry.
The downtime prompted Lowndes County to start a job seekers page that has seen a lot of activity, says Schruijer. "While we were seeing people being laid off, we wanted to provide a way to share with the community some of the opportunities out there."
Locate South Georgia has also used the shift in business practices to look to the future with strategic planning, says Schruijer, who serves as the current board chair. "COVID taught us how to be a little more tech savvy to participate in ZOOM calls. We talked about getting the membership more involved, and we created committee structures to help move the group forward. While we've had those committees in place, we now have chairs, so we're meeting our goals better, and we're able to engage more of the membership. We've seen some progress, and the goal is to move that into 2021."