College graduates fuel Georgia's economic engine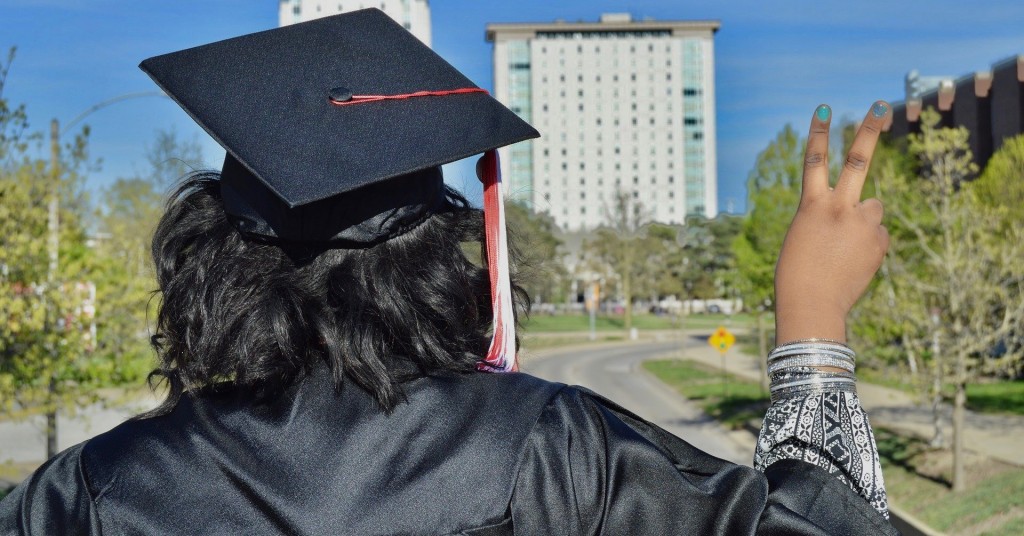 A new study from University of Georgia's Selig Center for Economic Growth shows the lifetime earnings of each new four-year college graduate will increase the state's gross domestic product (GDP) substantially. Specifically, the research calculated an additional economic benefit to the Georgia economy of nearly $2 million per individual who earns a bachelor's degree and works an average of 40 years.
The study zeroed in on the value of a bachelor's degree, estimating about 61% of its value goes directly to the graduate, while 39% accrues to his or her employer, community and the state. According to Jeffrey Humphreys, director of the Selig Center and Georgia Trend columnist, the findings contradict the argument that funding need-based financial aid at the state level benefits only those who attend college.
Georgia residents who have a bachelor's degree earn an average of $1.2 million more during their work life than those who have high school diplomas. According to Humphreys, that's a 12-1 payback ratio, assuming it costs about $100,000 in total expenses to get a bachelor's degree.
The Selig Center researchers used 2018 data – the latest available – from the U.S. Census Bureau. Their study was supported by a grant from the Bill and Melinda Gates Foundation. Among the findings were:
33.4% of adults in the state had a bachelor's degree, compared with 34% nationally.
Increasing the percentage to the national rate would have added $1.7 billion to the state economy in 2018.
Increasing the percentage of bachelor's degree holders to 40% would have boosted Georgia's 2018 GDP by $18.2 billion.
Georgians who get an associate's degree can expect to earn $415,570 more during their working years than those with high school degrees.
It can be argued that more students are seeing the payoff of a four-year degree. Fall 2020 enrollment numbers from the University System of Georgia's 26 public institutions showed a 2.4% average increase over last fall. Columbus State University and Albany State saw enrollment increases of 6.3%; Georgia Southwestern State's enrollment increased 7.2%; Valdosta State welcomed 9.2% more students; and Kennesaw State and Georgia Tech realized 8.9% and 9% increases, respectively.
All of those new students will hopefully offset the negative economic effects of COVID-19 in time. To find out about the Selig Center's estimates for economic recovery from the pandemic, check out Humphreys' column this month, "Three-phase National Recovery."
Do you follow us? Find us on Linkedin, Facebook, Twitter and Instagram.