Georgia Trend Daily – Nov. 17, 2020
Nov. 17, 2020 Georgia Health News
Andy Miller reports, "Relief. Excitement. Hope. A fantastic day for all of us.'' That's how Dr. Colleen Kelley of Emory University School of Medicine described her reaction to preliminary results announced Monday by the biotech company Moderna about its COVID-19 candidate vaccine.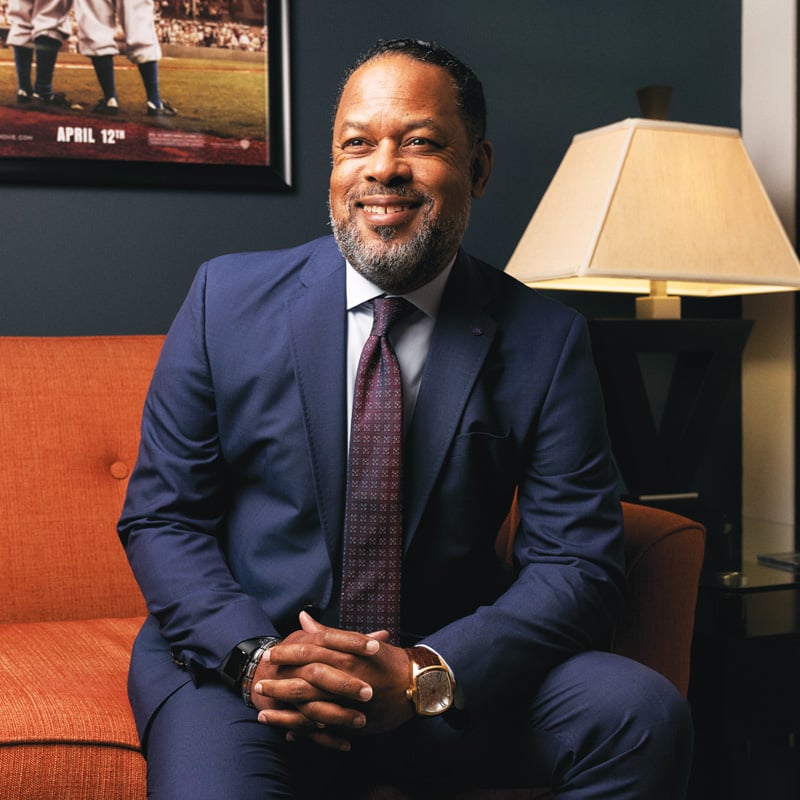 Nov. 17, 2020 Georgia Trend – Exclusive!
Anna Bentley reports, typically, people describe Paulding County, in Northwest Metro Atlanta as quiet, laid-back and affordable. You could add "underestimated," according to Paulding Chamber of Commerce President and CEO Stacy Hamby.
Nov. 17, 2020 Atlanta Journal-Constitution
Michael E. Kanell reports that in a deal worth an estimated $8 billion, Home Depot has agreed to buy HD Supply Holdings, an Atlanta-based distributor of industrial products for businesses and apartments buildings. HD Supply, which has about 5,500 employees, was originally part of Home Depot.
Nov 17, 2020 Saporta Report
Maria Saporta reports that a constellation of Georgia-based global health entities has zeroed in on a Midtown tower to serve as the center of Atlanta's Global Health Innovation District. The Center for Global Health Innovation is in the final stages of negotiations to move to Tower Square, the former AT&T Building (and before that Southern Bell and BellSouth) that sits on top of the North Avenue MARTA Station.
Nov. 17, 2020 Rome News-Tribune, Marietta Daily Journal
Staff reports that a global logistics company has opened a new facility in Austell that brought about 200 jobs to Cobb County, according to the county chamber of commerce. OSM Worldwide, a Chicago-based logistics company, opened at 7801 Third Flag Parkway, off Six Flags Road near Austell, the Cobb Chamber of Commerce announced.
Nov. 17, 2020 Cartersville Daily Tribune-News
James Swift reports that members of the Cartersville Planning Commission voted unanimously Tuesday evening to recommend approval of a rezoning request from an applicant looking to bring 336 apartment units to East Main Street. Applicant Robert Jordan Properties, LLC seeks the rezoning of a roughly 50-acre parcel from office-commercial (O-C) and R-20 single family residential to MF-14 multifamily residential.
Nov. 17, 2020 Capitol Beat News
Dave Williams reports that supporters say the first legislation pre-filed in advance of the 2021 General Assembly session would strike a blow for free speech on Georgia college campuses. But opponents say the "Forming Open and Robust University Minds (FORUM) Act" could lead to discrimination.
Nov. 17, 2020 Augusta Chronicle
Will Peebles reports, after a barrage of unfounded claims from President Donald Trump questioning various aspects of Georgia's voting system, Georgia Secretary of State Brad Raffensperger fired back. In a series of Facebook posts from the Secretary of State page, Raffensperger, a Republican, addressed claims about the makers of the state's election system, Dominion, as well as claims made by the president about Georgia's recount and absentee ballots system.
Nov. 17, 2020 Politico
Matthews Choi reports that Georgia's top elections official said on Monday that Sen. Lindsey Graham implicitly proposed he toss out legally mailed ballots in the state, as Republicans seek ways to sway election results in President Donald Trump's favor. Speaking with CNN's Wolf Blitzer on Monday evening, Secretary of State Brad Raffensperger said the South Carolina Republican asked whether he could check signatures on mail-in ballots during Georgia's recount and use a high frequency of mismatches to justify throwing away mail-in ballots in certain counties.
Nov. 17, 2020 Atlanta Journal-Constitution
Tia Mitchell and Greg Bluestein report that Vice President Mike Pence is headed to Georgia on Friday to promote Republican U.S. Sens. David Perdue and Kelly Loeffler ahead of Jan. 5 runoffs that will decide control of the U.S. Senate. Pence will campaign with the incumbents in two of the most important Republican strongholds in the state: A 12:30 p.m. stop in Canton and a 3:15 p.m. event in Gainesville, both north Georgia areas where GOP candidates aim to build big advantages to offset Democratic gains in metro Atlanta.