Dallas | Paulding County: Realizing Possibilities
Collaboration, laid-back living and outdoor fun.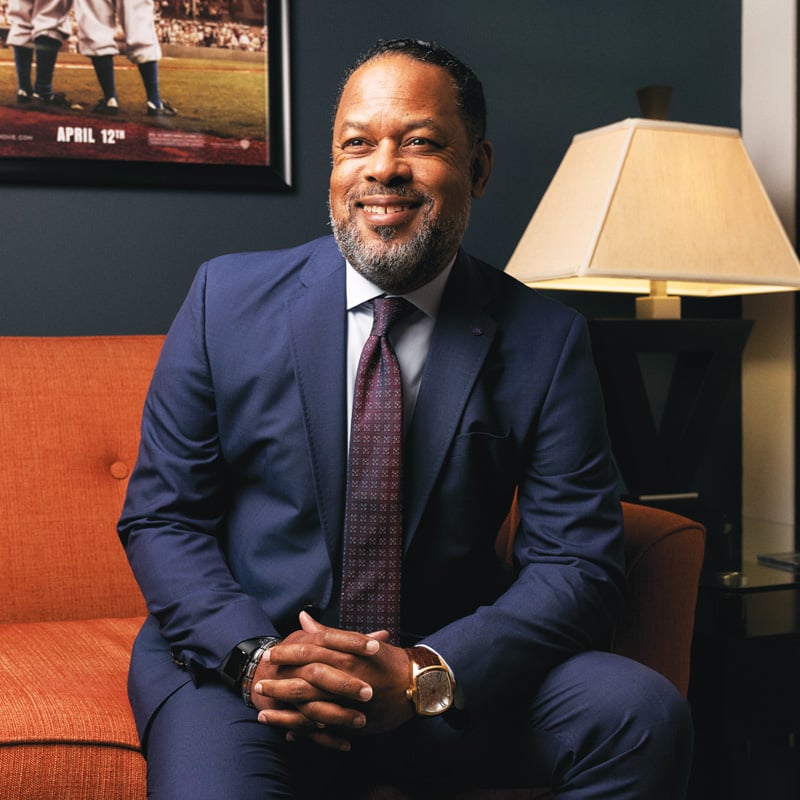 Quiet. Laid-back. Affordable. That's typically how people describe Paulding County, in Northwest Metro Atlanta. You could add "underestimated," according to Paulding Chamber of Commerce President and CEO Stacy Hamby.
"I've always seen us kind of as a hidden gem or jewel, and I think people are starting to recognize us as what we are," she says. "We are rural enough where you can enjoy the country and you can enjoy our green space, but we're close enough to all the goods and services that a family or a citizen would want."
Hamby and county officials are ready to add some other descriptors, too: Revitalized. Unified. Modernized. With a new cohesive, countywide focus on economic development and collaboration, Paulding's leaders are poised to start delivering on the county's potential.
"I've always felt like Paulding has such amazing potential, but I'm tired of just being the place of potential," Hamby says. "I want to be the place of possibilities – and I'm seeing that, definitely."
---
Growing Business
One of the major goals in the coming years is growing business inside the county lines, especially light industrial use. Because the county is so heavily residential – about 85% of the tax digest currently, says Hamby – homeowners shoulder the majority of the county's tax burden.
Leaders are looking to change that. In February, the county welcomed a new executive director for its Economic Development Organization (EDO) and Industrial Building Authority (IBA). Michael Hughes, who formerly managed business recruitment and retention strategies in neighboring Cobb County for nearly 25 years, will lead the two organizations in attracting and retaining targeted industries in Paulding County.
Hughes' first order of business: work with county leaders and the mayors of Paulding's two largest cities, Dallas and Hiram, to define a clear view of the future.
"[We] need to develop a unified vision, one that really transforms its image and brand from an affordable housing [community] to more of a community that has not only upscale development and quality of life, but really a mix of housing opportunities for its residents," Hughes says.
"And then we've got to position the county for economic development," he says. "And by that, I mean we've got to develop public infrastructure and the places where development can be accommodated efficiently."
Over the next few months, Hughes and his team will create an economic development action plan that will identify objectives, resources needed and a timeline for implementation, as well as potential targeted industries to fine-tune development efforts.
There are a lot of other possible plans down the road, too: developing business parks and employment districts, exploring regional partnerships, implementing programs to recruit and support entrepreneurs and small businesses, and rethinking zoning and development standards, among others.
Bringing in more industrial use will help better balance the tax burden, and will also address another issue the county faces.
"About 86% of the residents in Paulding actually go out of the county to work every day, and we have the longest commute in the metro area. It's about 37 minutes, one way," says Marores Perry. "Out of our employed population here in the county, about 60% is coming from somewhere else, too. So, it's really weird. It's a weird dynamic."
Perry is the CEO of the Paulding College and Career Academy, a year-old program that was created to give high schoolers the certifications they need to get a job when they graduate, right in their community.
The academy currently offers four pathways – healthcare, mechatronics, energy and cybersecurity – and may add an aerospace pathway to coincide with the aviation maintenance program being developed at Chattahoochee Technical College. As part of the program, a $35-million Aviation Academy will be built at Paulding Northwest Atlanta Airport in Dallas.
"Every single program that we have and that we'll be adding is a program that is going to develop the workforce in the county," says Perry. "That's in return going to help the wealth of our county, of the population. It's going to allow students to take care of their families. It's all going to influence the community."
---
A Collaborative Approach
The Paulding College and Career Academy is the result of another Paulding development – a renewed sense of collaboration.
Before, "there was a lot of [what] I used to call 'random acts of brightness,'" Perry says. "Somebody would do something that was very bright and great, but it was isolated, and then somebody else would do something in a different sector and it was also fantastic but isolated. I think with the college and career academy project, it brought us all together: economic development, the chamber, the county government. … It really pulled everybody together."
It's a sentiment that's echoed at the Paulding Chamber of Commerce.
"I've seen a collaboration amongst our leadership that we just haven't had before. We're really working as 'Team Paulding,'" Hamby says. "And we're not just saying that. We're truly showing that now with collaboration and support of each other. … That's a big change. That's not something we've had in years past."
In Dallas, the county seat and largest city, "We're trying to develop a better and closer relationship with the county. We're working together and not so much against each other," says Mayor James Kelly. The city hired a new downtown authority director, who will work hand in hand with Hughes to attract more businesses to the city.
In Hiram, it's a similar story. Mayor Frank Moran cites the county's coordinated response to COVID-19 as another example of Team Paulding's new approach.
"We wanted it to be pretty much uniform throughout the county, and we've been able to hold to that," he says. "Everybody tries to help everybody else out."
---
Scenic and Historic
One of Paulding County's biggest draws is its quality of life, bolstered by plenty of green-space, scenic parks and trails.
The biggest of these, the Silver Comet Trail, runs almost 20 miles across the county. Paulding's portion includes four trailheads – two near the historic downtowns of Dallas and Hiram – and unique features, like the 750-foot Pumpkinvine Trestle, a restored 1901 train trestle over Pumpkinvine Creek, and Brushy Mountain Tunnel, an 800-foot tunnel built in 1912 near Rockmart.
The Silver Comet Trail is a point of pride for the county – and an opportunity to draw more visitors to its downtown cores.
"The parking lots there are full, especially on Friday, Saturday and Sunday. They're really, really packed over there," says Moran of the Hiram Trailhead. "It's like 600,000 people a year that use the Silver Comet Trail. If we can get 10% of those people to come to Hiram and spend a little money, we'd be happy."
Both Hiram and Dallas are working on plans to connect the Silver Comet Trail to their retail districts, hoping to pull bikers and walkers off the trail and into downtown restaurants and boutique shops.
In Dallas, the Orphan Brigade Battlefield Trailhead Park will add 2.5 miles of multiuse trails connecting the park with Chattahoochee Technical College, Sara Babb Park and the Silver Comet Trail. A pedestrian bridge across U.S. 278 is also in the works, allowing trail users safe and easy access to downtown Dallas.
Hiram has invested in signage, bike lanes and bike racks to make its downtown more bike-friendly for Silver Comet Trail users, as well as a project to connect the trail with the city's three parks and downtown.
In addition, the two cities are working on projects to revamp their downtowns with improved streetscapes to spur activity and growth, while still respecting and preserving each area's small-town vibe.
"Our downtowns are really taking a focus into providing destinations," Hamby says. "People are looking for that experience, so I think they're more geared toward what kind of experiences we can offer."
For Kelly, that means infusing some nightlife and new energy into Dallas' sidewalks and storefronts. Restaurants, coffee shops and other small businesses should boost foot traffic, he says, and give people more to do – and experience – in the area.
Paulding's downtowns continue to be popular spots for filming. Dallas' storefronts and fountains can be spotted throughout the Warner Bros. superhero TV series Stargirl, which was renewed for a second season in July.
"We're hoping 2021 is going to be a really big year for a lot of different things that are going to be happening in the city of Dallas," Kelly says.
Paulding County is hoping for the same thing.
"For the first time in the last two years, we've kind of had the right people running the right programs and doing the right things," Hamby says. "In the last two years, we were definitely showing that collaboration.
"I think at some point when you're a strong leader, the most important thing is you put your own selfish agendas aside, and you have to look at the whole picture. You don't always have to agree on everything, but you have to be respectful and be willing to hear from different views," she continues. "And I think when you have all the people sitting at one table discussing everything from a universal perspective and not just a selfish one, that you see what's the best decisions to make for your community that you're serving. I do love that collaboration."
---
Local Flavor
Helping Hands
Founded in 1987 by five area churches, Helping Hands of Paulding County's mission is pretty simple: "We're just trying to help the people here in need," says Executive Director Reva Burks.
A food pantry, clothing center and resource center for Paulding County's citizens, Helping Hands has had to step up – with less – to assist residents as they weather a seemingly never-ending pandemic.
The nonprofit is normally open five days a week, but because of a persistent shortage of volunteers, it has only been able to operate three days a week – Monday, Wednesday and Friday – since the pandemic kicked off in March. About 90% of the organization's volunteers are seniors, Burks says, who have been sheltering in place to avoid contracting COVID-19.
Still, demand is high: "In those three days a week, we're averaging about 20% more per month than we would have [when we were] open five days a week," she says. Last year, Helping Hands served more than 7,000 families, or 20,000 people, with food, clothing and assistance.
"I have never seen anything like this," Burks says. "We're seeing people that have never, ever been to a food pantry before, and they have to come here to make ends meet. I tell people, 'This is what we're here for.' We're going to continue until we don't have any resources or funds anymore."
Helping Hands depends on donations, both monetary from donors, businesses and churches and in-kind from community sponsors like Walmart, Publix, Sprouts, Kroger and Target. These stores donate "rescue food," as Burks calls it: leftover food that they can't sell. Sponsor donations are down to about one-third of pre-pandemic amounts, she says, so they supplement with food from the Atlanta Community Food Bank.
As for the food itself, "Everybody gets pretty much the same thing," she says. "These days we've been blessed where we have frozen meats. We have fresh produce. We have dairy products. We have breads and sweets."
And while normally Helping Hands verifies income before providing aid, the nonprofit has waived this requirement during the pandemic. Now all that's needed is proof of county residence and an ID.
"I tell people, 'Don't sit in silence and not have, especially not have food because you're ashamed,'" Burks says. "Sometimes pride will do it to us. When you've lost your job and don't want to ask anybody for help, sometimes that pride will set in, but this is what we're here for."
It's just what people do in Paulding County, she says: "I've been here going on 14, 15 years now. … We look out for our neighbors. That's what I've found. That's what I love about this place."