Georgia Trend Daily – Nov. 16, 2020
Nov. 16, 2020 Capitol Beat News
Dave Williams reports that Gov. Brian Kemp announced Friday he is extending coronavirus-driven social distancing and sanitization restrictions for businesses, gatherings and long-term elderly care facilities in Georgia. Kemp has signed an executive order, effective at midnight Nov. 16 and running through the end of the month, leaving the current set of restrictions in place.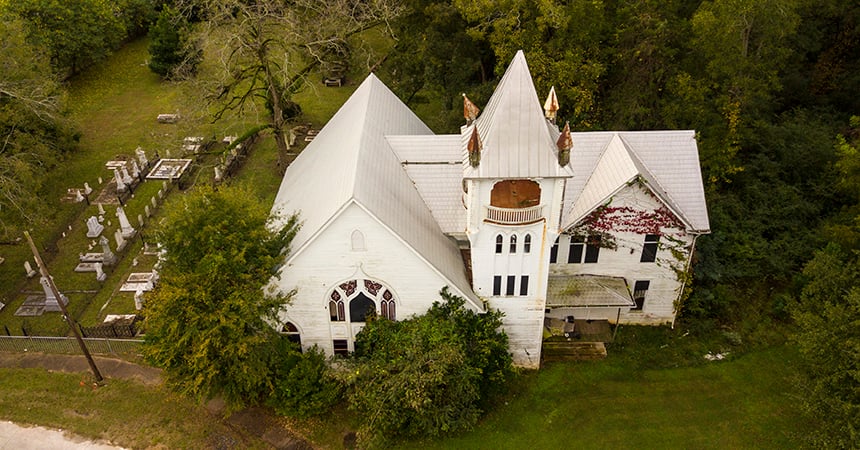 Nov. 16, 2020 Georgia Trend – Exclusive!
Mary Ann DeMuth reports that the Georgia Trust for Historic Preservation recently named its list of 10 Places in Peril for 2021. It's the 16th time the trust has highlighted imperiled historic properties around the state.
Nov. 16, 2020 Atlanta Journal-Constitution
Michael E. Kanell reports, for Tamekia Bell, a temporary seasonal job is a bridge. From a chaotic year of pandemic-induced unemployment, mounting bills and uncertainty to a permanent job she's interviewed for and hopes to land in the new year as an accountant.
Nov. 16, 2020 GlobalAtlanta.com
Staff reports that a Canadian-owned bicycle distributor is set to occupy 1 million square feet in a newly developed industrial park near the Port of Savannah. Pacific Cycle Inc., the American division of Canada's Dorel Industries, will initially take 774,000 square feet in a building at the Georgia International Trade Center in Effingham County in January, later expanding into the full building in September 2022.
Nov. 16, 2020 Savannah Morning News
Katie Nussbaum reports, after months of record job loss and economic uncertainty due to the COVID-19 pandemic, the Savannah area began to show signs of stabilization and rebound during the third quarter, according to the Coastal Empire Economic Monitor. The Monitor is a quarterly publication that provides a snapshot of the Savannah Metropolitan Statistical Area economy, including Bryan, Chatham and Effingham counties and is distributed by the Center for Business Analytics and Economic Research at Georgia Southern University.
Nov. 16, 2020 Gainesville Times
Jeff Gill reports that a Gainesville poultry company that has outgrown space at its current location is hoping to expand operations – and double employment – in a move to new, larger building off Memorial Park Drive near Gainesville. Soulshine Farms, now at 2411 White Sulphur Road, currently has about 300 employees. That number could increase to 500 or 600 in the move, said Michael Farmer of Soulshine Farms in an interview Friday, Nov. 13.
Nov. 16, 2020 Augusta Chronicle
Damon Cline reports that an Augusta National Golf Club-led partnership's $10 million gift to jump-start redevelopment on 35 acres between the struggling Harrisburg and Laney-Walker neighborhoods does not answer the question of what the property will be. It answers the question of what the property won't be: a walled-off island in a sea of poverty.
Nov. 16, 2020 Saporta Report
Maria Saporta reports that the Robert W. Woodruff Foundation is making a $90 million grant to solidify Atlanta's role as a center for pediatric research. The grant will go to the Children's Healthcare of Atlanta (Chlidren's) and Emory School of Medicine's Department of Pediatrics to lure leading pediatric researchers to the Atlanta region.
Nov. 16, 2020 Politico
James Arkin reports that Joe Biden turned Georgia blue. Compared to what they're up against now, that was the easy part for Democrats.
Nov. 16, 2020 GPB
Sarah Rose and Stephen Fowler report that the Atlanta Press Club issued a statement Sunday night that two debates for the U.S. Senate runoff will be held Dec. 6, with an empty podium for Sen. David Perdue who declined to attend.
Nov. 16, 2020 Atlanta Journal-Constitution
Greg Bluestein reports that Senate candidate Jon Ossoff's latest TV ad hammers Sen. David Perdue on the same issue that helped President-elect Joe Biden capture Georgia: A message that Donald Trump and other Republicans downplayed the coronavirus pandemic with disastrous consequences.