Organizations: Atlanta Theatre-To-Go
Atlanta Theatre-To-Go brings plays and musicals to seniors.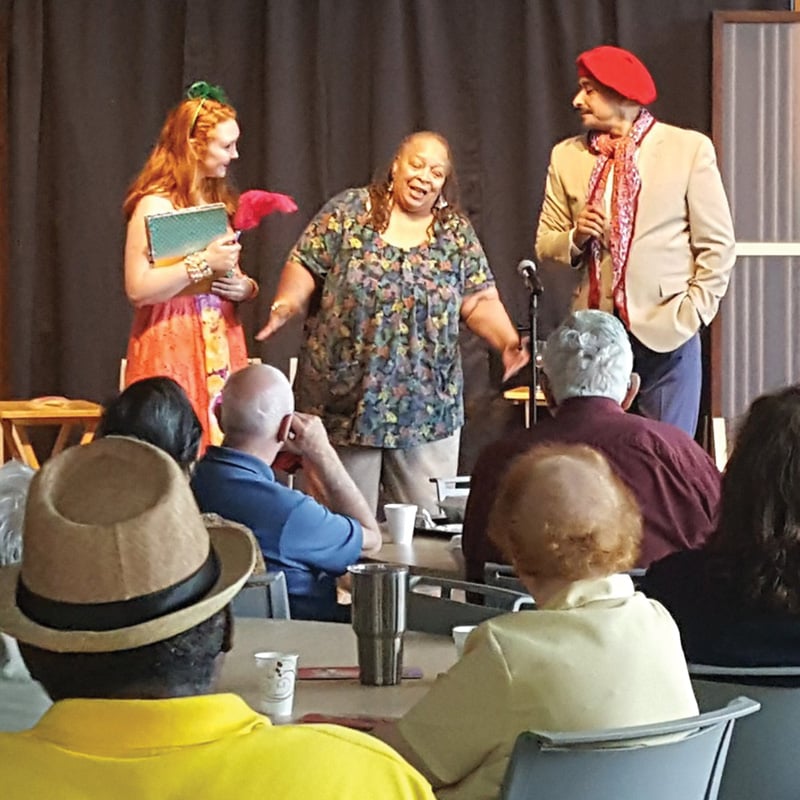 In 1997, Sondra Ilgenfritz's mother developed breast cancer and could no longer indulge her passion: going to the theater.
Sondra Ilgenfritz decided to bring the theater to her, by inviting actors to perform in her home. The project filled such a need that 10 years later she founded Atlanta Theatre-To-Go, which takes productions and interactive workshops to seniors where they live and gather.
"We were the first organization of our kind in the country, and I believe we still are the only nonprofit doing this," says Executive Director Lois Koepke. "For many people who truly value the arts, who enjoy going to the Fox [Theatre], the quality of the arts dies for them once they enter assisted living, or for some other reason can't get out."
These productions are not cut-rate. The troupe consists of a core group of actors who audition for roles, as well as a sound crew, emcee and stage manager who handles props. Atlanta's burgeoning film and entertainment industry provides a pipeline of talent.
"The idea is to feel like you're attending a real show," Koepke says.
The organization typically performs four plays and a couple of musicals a year at independent and assisted living centers, skilled nursing facilities and memory and dementia clinics. The group also offers improv workshops, acting 101 classes and reader theater.
"We try to stick to heart-warming, Hallmark-y comedies," she says. "No heavy, depressing plays."
The group is temporarily on hiatus because of the COVID-19 pandemic but is planning to stage some outdoor productions that can accommodate social distancing.
The show must go on!