Georgia Trend Daily – Oct. 30, 2020
Oct. 30, 2020 WABE 90.1
Staff reports that many in Georgia woke up to power outages, downed trees and other storm damage after Tropical Storm Zeta moved through early Thursday. At least one death in the state has been attributed to the storm.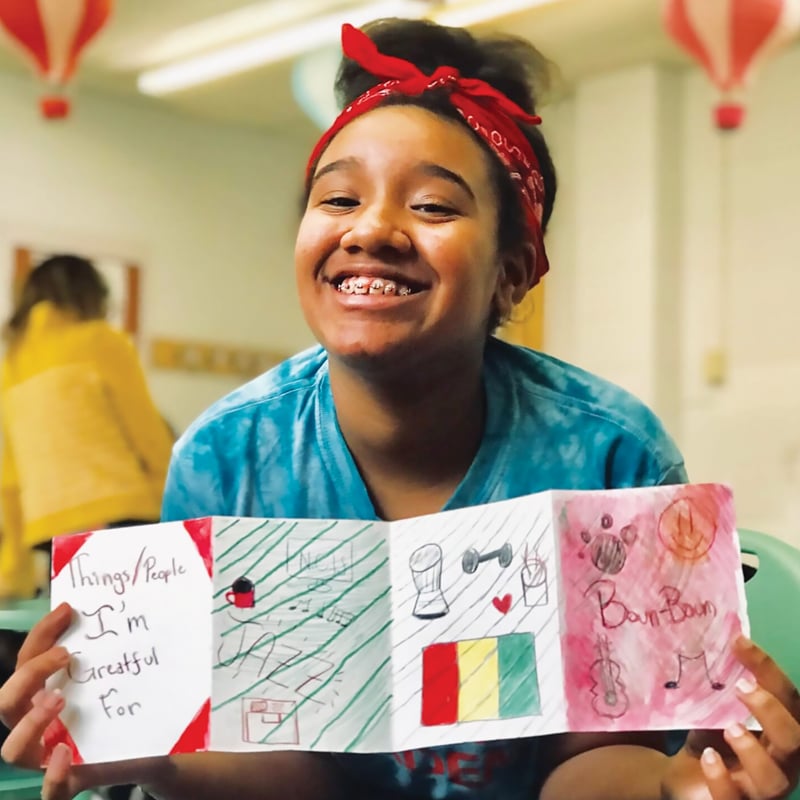 Oct. 30, 2020 Georgia Trend – Exclusive!
Candice Dyer reports that Paint Love adds vibrant, hopeful color to the lives of children facing poverty and trauma. "We envision a world where all young people have access to creative experiences that empower them to imagine a future not limited by adverse experience," says Executive Director Laura Shaw. "Young people who have the most to gain from art usually have the least access because of funding cuts."
Oct. 30, 2020 Clayton News-Daily
Staff reports that Ken's Foods, a family-owned dressings and condiments maker, will invest $103 million and create 70 news jobs at its Henry County manufacturing and distribution facilities. Gov. Brian Kemp announced the expansion Thursday.
Oct. 30, 2020 Saporta Report
Maria Saporta reports that the Georgia Power Co. is announcing a transition in leadership with the upcoming retirement of Paul Bowers as its chairman, president and CEO, and the election of his successor – Chris Womack, Southern Co.'s executive vice president and president of external affairs.
Oct. 30, 2020 Atlanta Journal-Constitution
Kelly Yamanouchi reports that the pilots union at Delta Air Lines said it has reached an agreement in principle with the company to avoid furloughs for more than a year. The deal would allow Delta to reduce pilots' guaranteed pay by 5%.
Oct. 30, 2020 Athens Banner Herald
Lee Shearer reports that University of Georgia students won't get a spring break next year, the university announced Thursday. Instead, UGA is building three "instructional breaks" during its 2021spring semester — on Feb. 17, March 12 and April 8.
Oct. 30, 2020 Georgia Trend – Exclusive!
Mary Ann DeMuth reports, in homes across the state, discussions are taking place among household members and neighbors about how to safely celebrate Halloween and prevent the community spread of COVID-19. Based on guidelines from the Centers for Disease Control and Prevention, the Wellstar Health System has come up with some Halloween safety tips in an easy-to-remember acronym: GHOSTS.
Oct. 30, 2020 Rome News-Tribune
John Bailey reports that details are still up in the air, but a rally headlined by President Donald Trump is in the works at Richard B. Russell Regional Airport. "We've signed a contract with the (Republican National Committee) and their lawyers are reviewing it now," Floyd County Commission Chair Scotty Hancock said Friday evening.
Oct. 30, 2020 New York Times
Astead W. Herndon reports, as Democrats eye Georgia for possible gains this November — the first step toward a larger goal of remaking their path to victory in statewide races throughout the South — high turnout will be the name of the game, and that means persuading nonvoters to become voters.
Oct. 30, 2020 The Center Square
Nyamekye Daniel reports that health insurance providers in Georgia will be rated on their risk of sending patients unexpected medical bills starting Sunday. The Surprise Bill Transparency Act, which goes into effect Sunday, requires the Office of Insurance and Safety Fire Commissioner to create an online surprise billing rating database.
Oct. 30, 2020 Atlanta Journal-Constitution
Jim Galloway reports, in the Georgia House, Democrats need a pick-up of 16 seats next Tuesday to take control of the chamber. Below is a list of the 21 House districts held by Republicans – and are eyeing as potential pick-ups.