Georgia Trend's 2020 40 Under 40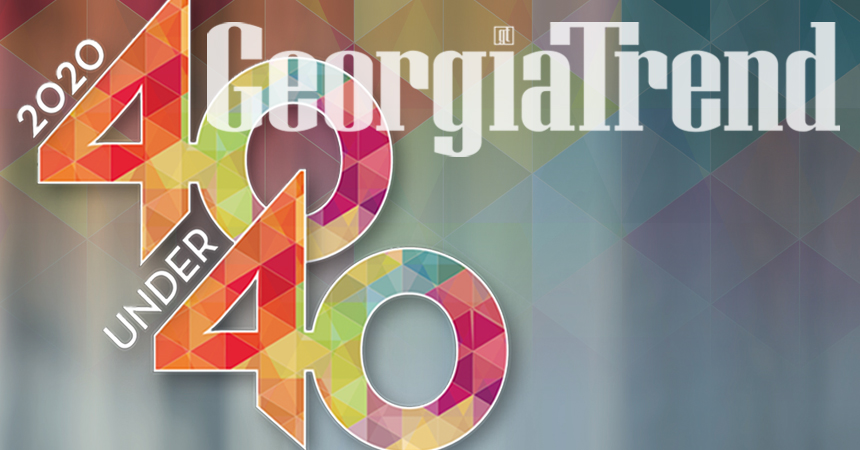 This is the 24th year Georgia Trend has honored its 40 Under 40 and each year Georgia's best and brightest continue to amaze and inspire. The outstanding individuals selected from readers' nominations come from every corner of the state. They represent nonprofit, healthcare and legal sectors, large corporations and entrepreneurial ventures, and are as well known for their community service as they are for their day jobs.
One of this year's honorees is a great example, as evidenced by the profile Mary Welch wrote for this month's issue.
Christopher Jones, 32, is a partner and chief operating officer at Secure Records Solutions (SRS) in Thomasville. But he had to leave Thomasville to realize how much he missed it. A self-described overachiever while at the University of Georgia, he graduated and worked for Morgan Stanley in Atlanta, but he says, "I had zero passion for it."
He returned home to his father's business, SRS. "Growing up, if we complained, we were asked what our solution was," he says.
He applied that philosophy to SRS – which was a paper records storage company in an increasingly digital world – and his hometown. Jones reinvented SRS, talking to clients about what they needed and adding service lines to replace paper storage. He also expanded the company's client base from South Georgia to the world and increased payroll by 300%.
Along the way, he became an advocate for Thomasville and Southwest Georgia. He is involved in his church, is a member of the Institute for Georgia Environmental Leadership and is on the Georgia Chamber board. "I had to leave to gain perspective," he says.
Unfortunately, Christopher's profile was inadvertently left out of our printed magazine listing. We apologize for the oversight.
Meet the rest of the 2020 40 Under 40 in this month's feature.
Photo contributed.
Do you follow us? Find us on Linkedin, Facebook, Twitter and Instagram.