Georgia Trend Daily – Oct. 2, 2020
Oct. 2, 2020 Georgia.gov
Staff reports that Governor Brian P. Kemp, in conjunction with the Georgia Department of Economic Development (GDEcD), yesterday announced that more than 10,000 jobs were created across all regions of the state by economic development projects in Georgia during the first quarter of fiscal year 2021, generating more than $3.71 billion in new investments.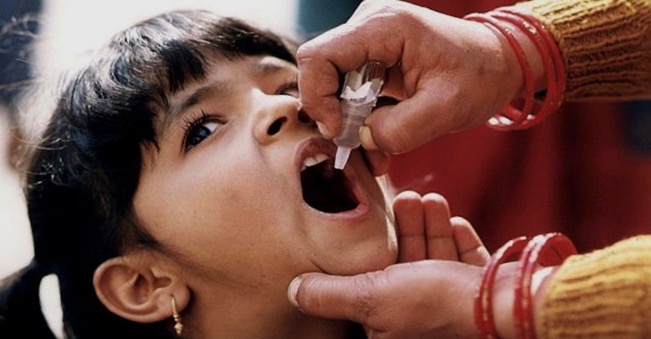 Oct. 2, 2020 Georgia Trend – Exclusive!
Mary Ann DeMuth reports that Atlanta's Emory-Clifton Rotary Club teamed up with the United Advanced Practice Registered Nurses of Georgia, Shriners Hospitals for Children and the Medical Association of Georgia to virtually present the Third Annual Polio and Health Symposium last week. About 250 participants from Georgia and other states and countries took part in the live webcast that addressed COVID-19 challenges to polio eradication.
Oct. 2, 2020 Capitol Beat News
Dave Williams reports that initial unemployment claims in Georgia declined last week, resuming a downward trend that began two months ago, the state Department of Labor reported Thursday. The 43,526 first-time claims filed last week was down 5,895 from the previous week, which saw initial claims increase for the first time in eight weeks.
Oct. 2, 2020 Georgia.org
Staff reports that Governor Brian Kemp announced yesterday that Agile Cold Storage will invest over $60 million in the construction of two new facilities in North Georgia to support the state's poultry industry. The company's new semi-automated freezer buildings will be located in Bartow and Hall counties and create approximately 170 jobs between the Cartersville and Gainesville facilities.
Oct. 2, 2020 Atlanta Journal-Constitution
Andy Peters reports that a trade-secret dispute may imperil the state's biggest economic-development project, a $2.6 billion factory in northeast Georgia designed to manufacture batteries for the burgeoning electric vehicle market. Two South Korean companies are locked in a multipronged legal battle over the rights to technologies behind the batteries.
Oct. 2, 2020 Atlanta Business Chronicle
Grace Donnelly reports that biotechnology tools startup Lucid Scientific completed a $3 million series seed financing round led by Dynamk Capital, the company announced Thursday. Along with Lucid's original investor base and capital from the Georgia Research Alliance's Venture Fund, the company has raised $4.5 million to date.
Oct. 2, 2020 Rome News-Tribune
Doug Walker reports that business is booming at Rome's Southeastern Mills, hence the decision to move forward with a 90,000-square-foot expansion of its Center for Superior Logistics in the Floyd County Industrial Park off U.S. 27 South. Fran Smith, vice president for supply chain at SEM, said the company will be consolidating warehouse services from two locations into the new center to improve efficiencies for the company.
Oct. 2, 2020 University of Georgia
Josh Paine reports that a new multistate project will bring together researchers from the University of Georgia and partner universities to fight Alternaria leaf blight and head rot in broccoli, a plant disease that thrives in warm temperatures and humidity.
Oct. 2, 2020 The Center Square
Nyamekye Daniel reports, moving people from dependency to self-sufficiency should be the focus of Georgia's welfare program, some analysts say, but others believe the Temporary Assistance for Needy Families (TANF) program does little to increase economic mobility. In a report published Thursday, policy analysts with the Georgia Budget and Policy Institute (GBPI) said the state should increase the economic assistance for low-income families because it falls short of reaching people with the greatest needs.
Oct. 2, 2020 Atlanta Journal-Constitution
Greg Bluestein reports that former U.N. Ambassador Andrew Young called Democrat Jon Ossoff a candidate who would "help us overcome our differences to achieve justice, freedom, opportunity, and health for all people" if elected to the U.S. Senate. Young said Friday that Ossoff's "philosophy and worldview were shaped profoundly" by the late U.S. Rep. John Lewis, whose office hired the Democrat as an intern when he was a teenager.