North Fulton County: Golden Corridor
Technology, transit and downtown development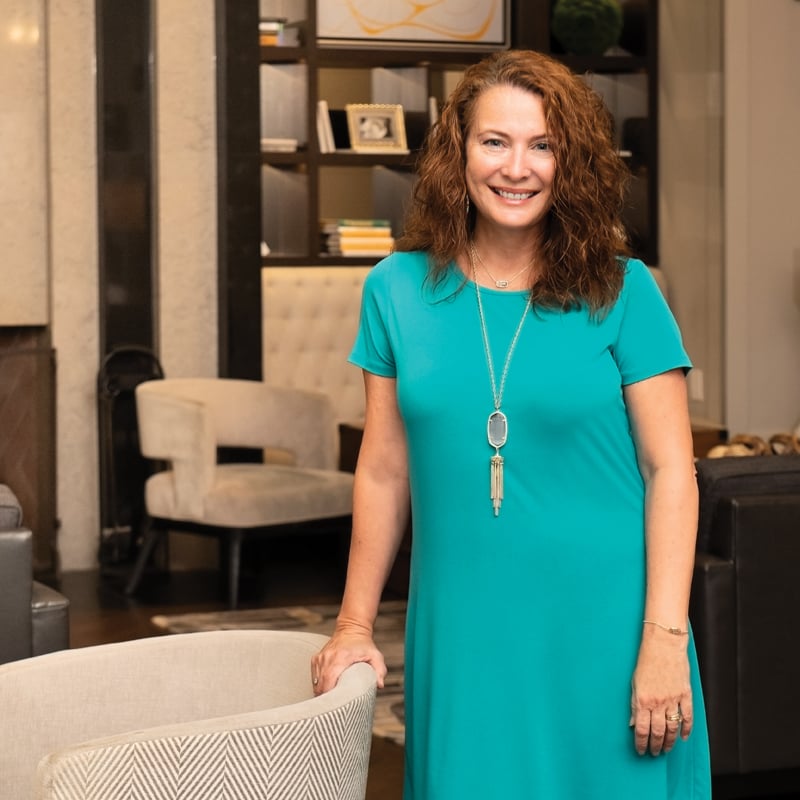 Head north on Georgia 400 from Atlanta, cross the I-285 perimeter and you'll reach one of the most affluent, highest-income parts of not only Georgia, not only the Southeast, but the entire United States.
Led by an especially well-educated populace and major employers in the technology, healthcare and finance industries, the North Fulton cities of Alpharetta, Johns Creek, Milton and Roswell feature great places to live, work and play, and a growing list of amenities for locals and visitors alike.
"For a long time, this area has been termed 'the golden corridor,'" says Kali Boatright, president and CEO of the Greater North Fulton Chamber of Commerce. "It has great schools, great businesses. We also have unique cities, each with their own culture and personality."
North Fulton boasts nearly 300,000 residents with an average per capita income north of $50,000. Along with that and some of the state's best schools are developments like Avalon, Alpharetta City Center and a revitalization of North Point Mall, which give it top retail and dining options.
The six-year-old Avalon mixed-use development has about 500,000 square feet of upscale retail, a luxury hotel and 250 apartments. North Point Mall is working on a 24,000-square-foot mixed-use project that will include 300 apartments in the mall's former Sears location. Alpharetta City Center, which is just a couple of years old, is a 26-acre mixed-use destination that added six blocks to the downtown historic district. It includes 74,000 square feet of retail and restaurants, 36,000 square feet of office space, 168 luxury apartments, the Alpharetta City Hall and a county library as well as ample greenspace.
Putting it simply, Boatright says, "This is an area [where] lots of people want to live."
---
Transportation Solutions
Like much of Metro Atlanta, North Fulton has been something of a victim of its own success when it comes to managing automobile traffic. It can be difficult to get around within the area, and especially when trying to get from North Fulton into other counties or to the city of Atlanta.
Shutdowns owing to the coronavirus have somewhat mitigated that, but it's expected that traffic will once again become an issue. To combat this, current plans call for creating the SR 400 Express Lane project – two dedicated express lanes running 16 miles from the North Springs MARTA Station to McFarland Parkway. Driving in these lanes along with cars will be a bus rapid transit system, or BRT, that will be built in cooperation with the Georgia Department of Transportation and MARTA.
"We need to provide ridership for those people whose only option is using transit," says Freda Hardage, an Alpharetta resident and member of MARTA's board of directors. "We want to eventually get back and focus on the Georgia 400 expansion from North Springs to Windward to add the connectivity that's missing from North Fulton."
There will be several stations along the way at major employment centers and near grocery stores to provide access to critical needs. While not everyone is likely to use a BRT system, Milton Mayor Joe Lockwood stresses that drivers can benefit even if they don't use it.
"It helps everybody because it takes traffic off the road," says Lockwood. "Even if you're still commuting by car, it would help. And younger folks seem to want to use more mass transit as well."
---
Super Cities
All of North Fulton County is incorporated, giving each of the four mayors of the area's big cities a corner to brag about.
Roswell is the area's oldest city, incorporated way back in 1854, and enjoys the benefits of this elder status such as a historic downtown and Old Mill Park, which features a covered pedestrian bridge and dam overlook, plus interpretive trails and buildings from the 1800s. But the city's long history hasn't shaded it from the realities of a volcanic 2020.
"Everything is evolving around the pandemic," says Roswell Mayor Lori Henry. "The pandemic has really changed life for us here. We don't know what the new normal is going to look like yet, but we're all racing to and pivoting around whatever the pandemic throws our way."
Nonetheless, City Hall remains open, Henry says there's still plenty of construction going on in the area, and residents are still able to enjoy Roswell's great parks.
"People move to Roswell because of our parks," she says. "Roswell was the historic hub of North Fulton, so we have had the opportunity to purchase, maintain and build beautiful parks."
To the east of Roswell sits Johns Creek, incorporated in 2006 and now firmly established as a city in its own right.
"We bill ourselves as the premier residential community in Georgia," says Johns Creek Mayor Mike Bodker. "We arrived at that conclusion because we believe the quality of life in Johns Creek is second to none."
Johns Creek also prides itself on its diversity, with more than 50 countries represented in its elementary schools, says Bodker. And the schools themselves are among the best in the state, an asset he describes as the city's "golden goose."
The city is taking advantage of its location along the Chattahoochee River by purchasing hundreds of acres to create parks. It has a new City Hall, and plans are in the works for a town center, potentially with a performing arts venue.
At the center of North Fulton sits Alpharetta, which now boasts a downtown that rivals any other in suburban Atlanta. Mayor Jim Gilvin can stand on the third-floor balcony at City Hall and look over a landscape that has completely changed in less than a decade.
Home to office parks along with retail and residential, Alpharetta's population would swell nearly 90% during the day in the time before lockdowns hit this spring. Along with being a premier mixed-use destination, next year downtown Alpharetta will be home to the Innovation Academy, a magnet school with a science, technology, engineering and math (STEM) focus in partnership with Georgia Tech.
"We've got tremendous opportunities, challenges, too, like everybody else, but I'm confident that we're going to do well," Gilvin says. "Alpharetta is well-positioned regardless of what the future looks like."
At the top of North Fulton is Milton, a mostly residential city with a lower population density than its southern neighbors. The city has recently installed a number of roundabouts and a new loop road to improve traffic flow. Milton is also putting the finishing touches on a new public safety complex. But what Mayor Lockwood feels really makes Milton special is the opportunity to live a more rural lifestyle so close to a major job center.
"What sets Milton apart from any other city on the north side of Atlanta is the fact that you can work in the Deerfield Parkway area or downtown Alpharetta as an executive, drive back home and within three or four minutes be living on a farm," he says.
---
Brighter Days Ahead
While the coronavirus pandemic has put a lot of stress on things, North Fulton may be uniquely positioned to perform well during and after the shutdown.
For one, the area is a leader when it comes to healthcare, with multiple hospitals and medical facilities employing thousands.
One of North Fulton's recent business success stories is also a healthcare success story. Shane Jackson, president of Jackson Healthcare, deployed the resources of his healthcare staffing company through a state contract to help hospitals in need of workers as the virus took hold.
"It's something the state has never had to do before, and something we've never attempted before either," Jackson says. "There's been no shortage of moments where we say, 'how are we going to do this?' but it has been great to see how our team has responded."
North Fulton is also a leader in the technology space, which has taken on an even greater significance while people are social distancing. In fact, Zoom, the video conferencing app that has become indispensable for so many working from home during the pandemic, operates an office in Alpharetta.
Technology is even playing a role in the ongoing conversation around transit. Brandon Beach, a state senator and executive director of the North Fulton Community Improvement District (CID), is involved with a project that will help vehicles communicate with each other at intersections across North Fulton, with the long-term goal of connecting the technology with Hartsfield-Jackson Atlanta International Airport and the Aerotropolis Atlanta CIDs.
"Technology is going to play a part in easing our traffic congestion in the future," says Beach.
Likewise, Tech Alpharetta CEO Karen Cashion works to ensure the future of the area's technology sector by helping new companies get off the ground. Launched by the city in 2012 and then rolled off as a nonprofit, Tech Alpharetta works with between 45 and 50 startups at any given time.
"We graduate companies out of our incubator as they successfully scale up out of our space," says Cashion. "But we're far more than just a coworking space. We have a fantastic group of 10 mentors that work with our startups on a volunteer basis to help provide advice and guidance as they grow their organizations."
The region's future as a technology hub appears bright, aided by thoughtfully planned quality of life developments and resources in its four cities.

---
Local Flavor
Bits and Bytes of History
North Fulton enjoys a strong tech presence dating back several decades and bringing some of Georgia's most exciting and highest-paying jobs to the region.
Now, residents and visitors alike can admire the history of technology not only locally, but nationally at the Computer Museum of America in Roswell.
"When you come in, you see your iPhone's grandparents and great-grandparents and realize there's been an evolution in technology," says Lonnie Mimms, CEO of Mimms Enterprises and the museum's founder. "There were elements of the iPhone that existed for many years prior to its launch, but they didn't come together and have the functionality of today's devices. There were MP3 players, personal digital assistants and various cell and bag telephones. We show those items on display. You can get a feel for where things have come from."
Opened in July 2019 inside a former Burlington Coat Factory near the intersection of Holcomb Bridge Road and State Route 9, the museum features computers dating back more than 50 years. Some are bigger than a full-sized couch and some are as small as a Game Boy. Visitors see the progression from these relics up to the modern day. Along the way are the first personal computers, plenty of video games and many machines a modern consumer would not recognize.
"People have a lot of fun when they visit," says Rena Youngblood, the museum's executive director. "You take a stroll down memory lane, seeing things you haven't thought about for a while."
For now, Computer Museum of America spans roughly 35,000 square feet, though the long-range plan is to expand into another 60,000 square feet.
Mimms has been collecting computer paraphernalia since a trip to the Fernbank Science Center in the early 1970s spurred a lifelong interest in technology. He began more seriously collecting about 20 years ago. His collection formed the basis of the museum, and he hopes it helps inspire young people toward careers in computers and technology.
One of the most striking elements of the museum is a nearly life-sized replication of the first moon landing in 1969, showcasing the computers used by the National Aeronautics and Space Administration (NASA). The museum opened on the 50th anniversary of the occasion.
Elsewhere, people can view everything from punch card machines to arcades, play video games from the earliest Atari systems through the Sony Playstation, and view what were called mini computers in their day – which are roughly the size of a refrigerator.
There's plenty of Georgia history as well. For example, the Altair 8800 machine Bill Gates and Paul Allen famously wrote code for before they launched Microsoft was designed by a man with extensive Georgia ties named Ed Roberts, who later became a doctor near Macon.
The museum is open on Fridays from noon to 5 p.m. and Saturdays from 10 a.m. to 5 p.m. While there's plenty of history to go around, the idea is also to help visitors see how that history shaped the present, and how it will continue to shape the future.
"It's not just a matter of nostalgia," says Mimms. "We're hoping it'll inspire people to get into technology in some way."