Healthcare's New Reality in Georgia
The COVID-19 pandemic has radically changed medical practices, hospitals and emergency rooms.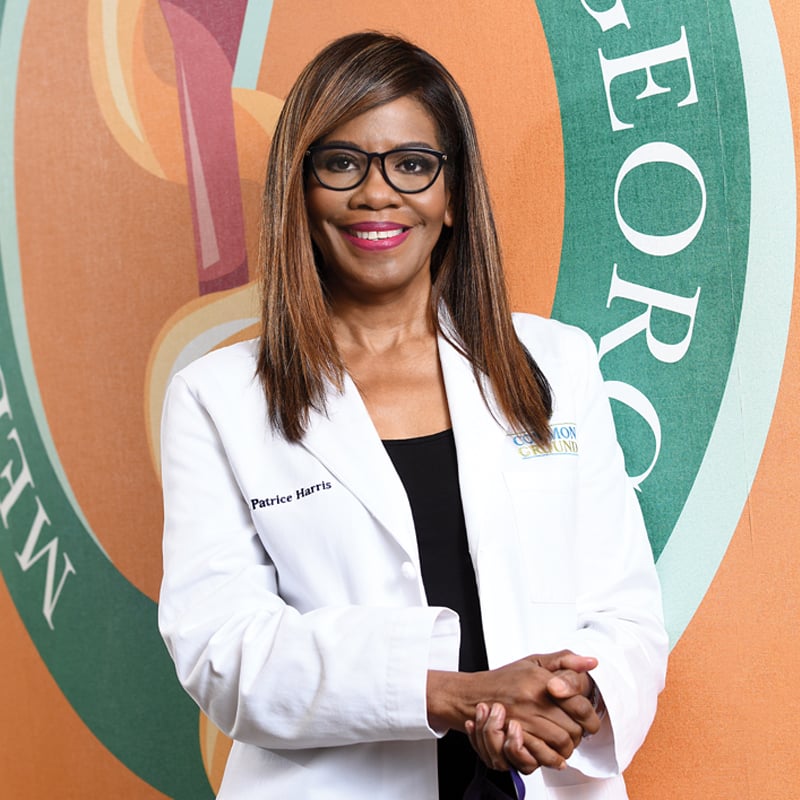 Very little on the healthcare landscape looks the way it did when the year started. If you had a doctor's appointment, a hospital stay or an ER visit in January or February, you had a very different experience than you would today. It's kind of like flying in August 2001 before events of 9/11 changed air travel forever. Almost as suddenly, the COVID crisis has altered healthcare.
It's impossible to go to a doctor's office, urgent care center or hospital without adhering to mask and social distancing guidelines. Many providers survey patients upon arrival about potential exposure to the coronavirus and take temperatures.
Physician practices are feeling the financial effects of shutting down for weeks, seeing patients only virtually and having greatly reduced numbers of patient appointments due to fears of infection. Hospitals throughout the state have resumed elective procedures after weeks of cancellations to minimize exposure risk, however some are once again nearing capacity with sick COVID patients. And continually climbing numbers of virus cases have thrown into sharp relief the inadequacies in our public health system.
"Overall, this pandemic has amplified a lot of issues – we weren't prepared," says Dr. Patrice Harris, an Atlanta psychiatrist who is the immediate past president of the American Medical Association. She believes healthcare will be permanently changed by this pandemic. For her, the economic viability of medical practices, public health needs, supply chain shortcomings and physician burnout are top-of-mind. But so is learning from our collective experience.
"The most important thing is when we get on the other side of this, there should be conversation and dialogue about what we learned," she says.
Included in those learnings is the fact that public health has been underfunded and under-resourced. She believes that has to change, with more investment and making sure areas that are underserved have equitable resources. "We have a lot on our to-do list," she says.
Harris points out the revenue implications of physician offices closing to mitigate the spread of the disease. "Physicians' practices are like other small businesses," she says. "They contribute to the economy; they employ folks; they pay rent. This brought financial devastation on a lot of practices." Despite the federal Paycheck Protection Program (PPP) and small business loans, practices took a significant financial hit.
Doctors reopened their offices, Harris says, "because we wanted to meet our patients' needs," and physicians are taking all the recommended precautions. But it's changed their practices, perhaps forever. Some now have COVID and non-COVID waiting rooms. She says one of her colleagues is meeting patients at the elevator and taking them straight to the exam room. "Physicians are working hard to make sure their offices are safe," she says.
She says telehealth has been – and will continue to be – a valuable resource for many, especially since some regulatory and reimbursement restrictions have been relaxed.
"There were many regulatory and administrative burdens to physicians adopting innovations in general but certainly telehealth," she says. "The AMA was very active and proactively engaged in working with CMS [Centers for Medicare and Medicaid Services] to encourage elimination of lots of those administrative barriers."
Harris is also concerned with supply chain issues that affect much-needed personal protective equipment (PPE) and medications and compound the strain on healthcare professionals.
"Months into the pandemic," she says, "tragically we are back to where we were in not having enough PPE. Now everyone from large hospital systems to individual physicians' practices realizes we have to improve and look at the supply chain."
One bright spot she points to is the medical community's increased knowledge of how to better treat those who end up in the hospital with COVID-19. "The better news would be everyone would be wearing masks, people would be maintaining appropriate distance and we would not be in large gatherings," she says. "And we would not find ourselves in these situations where in some areas we are back where hospitals are near capacity and being overwhelmed."
Harris says physician burnout – something that was a factor well before the COVID crisis – remains a worry. "We've seen physicians on the frontlines who are exhausted, becoming infected with COVID-19." Then they have to make tough decisions about living with their own family members.
"A lot of the problems of burnout are external. Physicians can do the self-care and should, but it's important that systems are supportive," she says. "Pre-COVID, the AMA highlighted systems doing things [like] wellness rounds, setting up hotlines – so services are available, making this routine. We are very good at helping others; sometimes we don't ask for help."
---
Abrupt Pivot
Medical practices had a lot to adjust to, quickly, as the pandemic hit. "Drinking from a firehose" is the way Dr. Andrew Reisman, a family medicine practitioner and president of the Medical Association of Georgia (MAG), describes the early weeks.
"Things started to be serious in late March," he recalls. "There were a lot of things going on through MAG – a lot of conference calls, ranging from the medical side to the economic side. Everything was changing daily. Once people figured out how we were going to run our practices, we had a general consensus of what we were going to do to make things run efficiently and effectively and safely. We could settle into what is now the new normal."
Reisman is part of Gainesville's Longstreet Clinic – he's one of the original medical staff hired when it was established in the mid-'90s. He practices in a satellite office in Oakwood. Most of his patients are seniors – the youngest is 70; the oldest is over 100. "I spend a lot of time on diabetes, cholesterol, heart disease, treatment of general chronic problems."
Coping with COVID has involved a combination of basic science – implementing appropriate safety procedures and protocols in the office, utilizing telemedicine – and old-fashioned ingenuity. Early on, when supplies were hard to come by, a staff member's mother sewed cloth facemasks for the doctors and patients.
"We saw a drop in the numbers of patients. Between the end of March and the beginning of June, we had a significant decrease. I was seeing about 60% of my normal number," says Reisman.
Initially, the Longstreet Clinic had to furlough some staff members. "In May, we got some of the PPP money and had a deadline of June 1 to get people back." Most returned.
He says that for quite a while, in early April, he had a lot of video visits. But now probably 75% or 80% are in the office with the rest on video.
Patients who come into the office tell Reisman they feel comfortable seeing the modifications the practice made: a Plexiglas shield at the reception desk, mask checks at the front door, guiding people back out the door if they show any COVID symptoms so they can do a video visit from their car. "We had a lab set up outside the main [clinic] building in Gainesville," Reisman says, "so you could get your COVID testing done from your vehicle without having to go inside."
He has used FaceTime, Skype and other means of video contact; it has helped that Medicaid and some private insurers have relaxed their rules on the kinds of devices allowed. A lot of his patients actually like the technology. "They get to do it a little bit on their own time," he says. "I've seen patients walking outside of their work, sitting in their offices," even one in his car.
Despite the fact that they don't work for every situation, Reisman thinks video visits will continue post-COVID, but likely with some adjustments. He believes other changes will be around for a while.
"When there's a COVID vaccine that we know works, we can probably get back to a little bit more normal. In the meantime, we've made the changes."
---
Innovation and Dedication
It helped that Augusta University Health System was putting the final pieces of a new telemedicine app together when the COVID crisis hit.
"We were able to deploy a telemedicine app for virtual visits for our providers from a platform that was scheduled to go live for our own employees in April," says Katrina Keefer, the system's CEO. "We quickly pivoted and were able to transform that platform into just a COVID evaluation and virtual visit [app]. That was one of first things we did."
The system includes Augusta University Medical Center, Children's Hospital of Georgia, a medical office building and some 80 clinics and ambulatory sites in and around Augusta. It also educates practitioners at the state's only public medical school – and one of the nation's oldest – the Medical College of Georgia.
"We put together a hotline so people could call with questions. We realized we were fielding questions, the emergency room was getting questions," Keefer says. "People would want to call their doctors and ask questions. So we consolidated those into a hotline." Throughout the crisis – the initial surge and the second one that began in the summer – she says the system "has deployed technology as often as we could and as thoughtfully as we could."
The overall response was the outcome of lots of planning, evaluating and rethinking how hospital space and resources were utilized – personnel, too. The changing reality of testing needs and capabilities was a big factor as well.
Augusta faculty and staff used a 3D printer to create a swab for COVID testing. "One of the limitations of testing is the combination of test kits and instruments on which the tests are 'resulted,'" Keefer says. "By having a standard uniform swab that we used everywhere, we were able to better load-balance our lab equipment so we could do more tests. We were the first in the state of Georgia outside of the CDC [Centers for Disease Control and Prevention] to develop our own in-house tests.
"We did drive-through clinics for those tests that were ordered," she says, "to keep people out of our emergency department. We had to really think about accommodating all of our patients," COVID and non-COVID. Such planning, she says, is becoming a way of life, something like a giant puzzle with pieces that need to be moved around.
"It was really important not only to understand on what unit we would put patients but that we also had the labor and the equipment plan that could manage that. Many of my colleagues throughout the state of Georgia can't accommodate the surge because they don't have the staff to do it."
Like other Georgia medical providers, the Augusta system initially discontinued elective surgery in the hospital and ancillary facilities, and it was able to redeploy ambulatory surgery staff to other parts
of the hospital.
"It's been an interesting riddle to collapse that and get those people plugged in at the right place, then let them unplug to go back to ambulatory operations. Now we are considering having to pull them back in because we have more COVID patients," Keefer says.
"From the time we had our first known case, we quickly pivoted into continual watch," she says. "We always had to be ready to do surgery" but were prepared to cancel or delay if necessary.
The system did not have to furlough any staff members, she says, even though there was initially a dramatic drop in patient numbers.
"Back in March and April our census never really got above 31 COVID patients. We did a lot of testing and had a lot of positive patients, but most were captured and tested at our drive-through offsite locations," which meant they weren't in the inpatient units.
That changed in July as numbers rose and non-COVID patients were showing up in greater numbers. Early summer was like flu season, she says, with a "full house." Many of the newer COVID patients and individuals testing positive were in the 18-to-35 age range; many elderly and nursing-home patients with COVID were needing ICU care.
"We were very successful very early in keeping COVID out of the four walls of the hospital by doing all we were doing. We continue to feel more pressure as a system at a time when everybody is tired and thought we would be done."
Looking ahead, Keefer says, the system will have to think of a surge plan and not call it a surge plan, but instead a new way to accommodate COVID and non-COVID patients. "We're really thinking about how we organize our hospitals' resources and assets to support not the threat we thought we were going to have in [just] April and May but instead until we get a vaccine. We feel like this is going to be our new normal."
She counts on the dedication of the staff."This is really what healthcare professionals do," she says. "Rally when people need them."
---
Higher Numbers, Sicker Patients
When Wellstar Kennestone Hospital opened its brand-new emergency department (ED) in July, the facility was the culmination of a lengthy planning process that started well before the pandemic. But its innovations are serving the hospital and its ED visitors well – and came just in time for the new COVID surge.
Mary Chatman, executive vice president of Wellstar Health System and president of Wellstar Kennestone and Windy Hill hospitals, says the first surge hit the old ED in March. "There was a big rush as patients coming into the emergency department were positive and needed to be hospitalized," she says. "It was the same situation for most emergency rooms in the country as they struggled to care for COVID and non-COVID patients."
The old emergency quarters were tight on space and the hospital had patients in hallways. "We really needed to pivot in how we cared for our patients and [make] sure they were isolated and not being exposed," she says.
Yet after the initial influx, Chatman says overall ED visits went down. People were staying home and sheltering in place. However, in mid-summer those numbers began to go back up. "We [were] seeing patients who were delaying their care coming to the ED; those patients are much sicker," she says. "Oftentimes delaying care really exacerbates a disease or condition or symptoms one might be having. We've seen an increase in visitors with flu-like symptoms related sometimes to COVID," as well as the more common gastrointestinal and cardiac issues.
The new ED may be able to accommodate more people, but since COVID the way it accommodates visitors has changed. "We still care for the community, but how we triage, how we treat them looks a lot different," Chatman says. "Probably one of most stressful things is our limit on visitation. In the midst of a crisis or emergency, the family wants to be with their family member. Limiting visitors requires a different level of communication in how we keep families connected. We use technology as best we can, and we basically use the phone to whoever the point of contact is. Prior to COVID we would have a family member at the bedside with the patient."
She says the new facility makes it easier to care for the full spectrum of patients who come to the emergency department, the busiest in the state. It is now the second largest in the country based on square footage and the number of patient visits it can handle.
The old building had a single entrance. In the new ED, there are three. There's one for first responders and patients coming in via ambulance, another for pediatric patients, so parents can come in with their children and remain with them as they receive care. A third entrance is for patients who need an examination or a diagnostic test but do not necessarily need to be admitted.
"Our lobby is smaller than most people expect," Chatman says. "At most EDs in the country, you go to the triage desk and go sit in the lobby." Kennestone has set up its processes so patients progress through their care with minimal lobby time. The ED no longer shares diagnostic facilities with the rest of the hospital; it has its own imaging suite.
"These changes we've made in the new ED come with having leaders and team members in the industry for a long time and who have operated on the frontlines," she says. "They know very well what the workflow should look like because they experience it every day."
The coronavirus pandemic has made an indelible mark on healthcare, from physicians' offices to hospitals and outpatient facilities to emergency rooms throughout the state. While no one can predict the future, it's safe to say that healthcare in the post-pandemic world will be forever changed.