Atlanta airport among top 10 for traveler satisfaction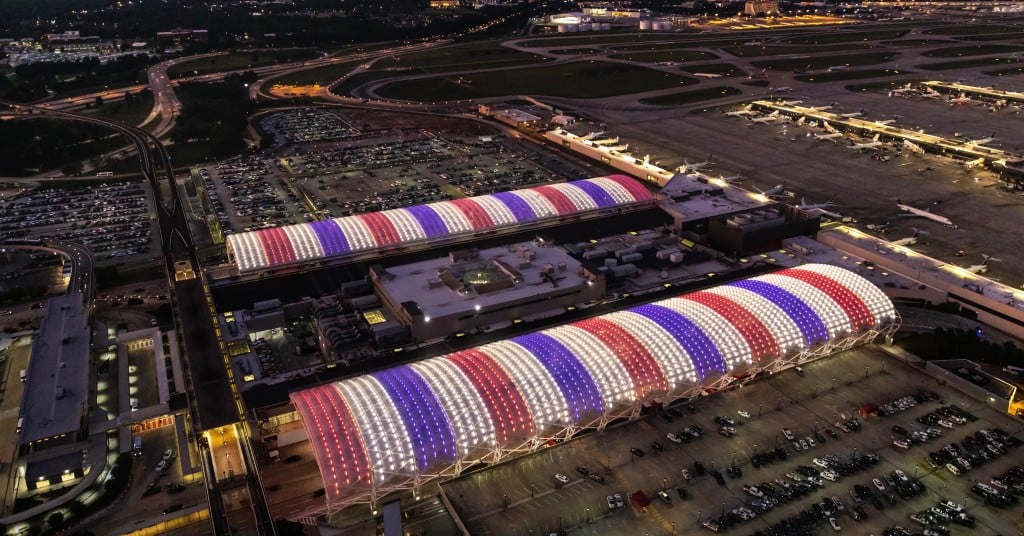 While the coronavirus pandemic has contributed to significantly reduced airport revenues, it apparently has been a boon for customer satisfaction according to the J.D. Power 2020 North America Airport Satisfaction Study. Low passenger volumes and relatively empty airports have contributed to shorter queues at security checkpoints, faster baggage retrieval and less crowded food and retail services. All that adds up to happier travelers.
The new study, conducted from August 2019 to July 2020, surveyed more than 26,000 U.S. and Canadian residents who traveled through at least one airport. Participants were asked to rate terminal facilities; arrival and departure; baggage claim; security checkpoints; baggage check-in; and food, beverage and retail.
Of the 19 facilities termed Mega Airports – those with 33 million or more passengers annually – Hartsfield-Jackson Atlanta International Airport ranked ninth. Its overall score, 787 out of 1,000 possible points, is 14 points higher than it earned in the previous J.D. Power satisfaction study. However, Hartsfield-Jackson fell from sixth to ninth place because other airports in its category also increased their scores. The Phoenix Sky Harbor International Airport placed first with a score of 805 while Newark Liberty International Airport finished last among its peers with a score of 733.
The study found that nearly a third of travelers thought the airport they went through had improved after seeing its response to COVID-19. Hartsfield-Jackson's pandemic response has been extensive, as has that of Delta Air Lines, its largest airline partner. Learn more about these ongoing safety measures and the airport's continuing projects aimed at improving customer service in this month's feature, "Tempting Travelers to Take Flight."
Aerial photo of lit canopies on Labor Day provided by Hartsfield-Jackson Atlanta International Airport.
Do you follow us? Find us on Linkedin, Facebook, Twitter and Instagram.