Gwinnett Chamber names Moxie Award winners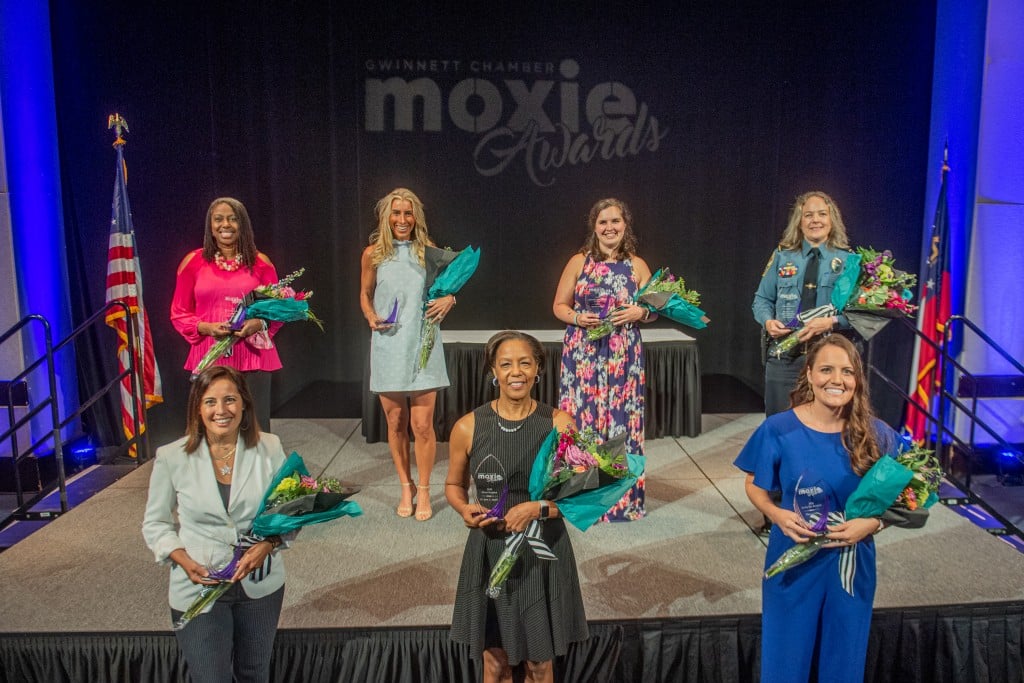 The Gwinnett Chamber recently honored more than 80 finalists and seven winners of its 2020 Moxie Awards. The awards program, which was sponsored by Northside Hospital, honors women who are bold in business and organizations that support the advancement of women or are women-led.
Individual women who received this year's awards are trailblazers in male-dominated fields, emerging leaders, professionals at the peak of their careers and those who are generous with their time, talent and resources.
The 2020 Moxie Award-winners are:
Learn more about Gwinnett County's forward-looking businesses and cities in this month's area focus, "Dynamic and Diverse."
 Photo of the 2020 Moxie Award winners provided by the Gwinnett Chamber of Commerce
 Do you follow us? Find us on Linkedin, Facebook, Twitter and Instagram.