Georgia Trend Daily – Sept. 2, 2020
Sept. 2, 2020 Georgia.org
Staff reports, prior to a tour of the new Amazon fulfillment center in Gwinnett County today, Governor Brian P. Kemp announced that Georgia has been named the "Top State for Doing Business" for the seventh year in a row by Area Development. The executive publication's annual poll of nearly fifty leading site consulting firms from across the U.S. weighs thirteen different factors to make this determination.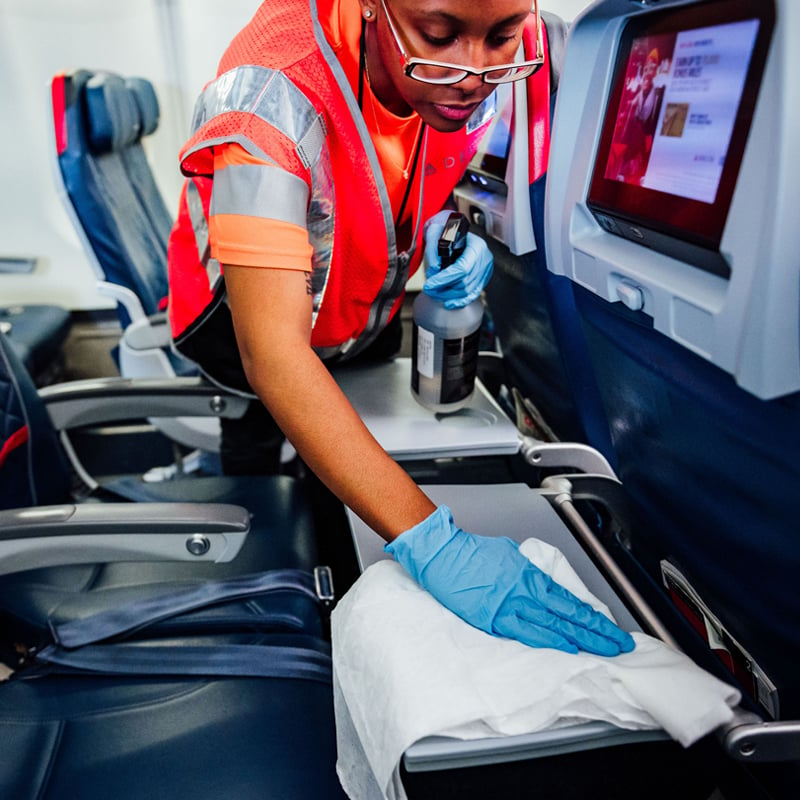 Sept. 2, 2020 Georgia Trend – Exclusive!
Mary Ann DeMuth reports, for Hartsfield-Jackson Atlanta International Airport (ATL), the impact of the coronavirus pandemic resembles the steep decline of a roller coaster. The world's busiest and North America's most efficient airport at the end of last year became nearly deserted a few months later.
Sept. 2, 2020 Gwinnett Daily Post
Curt Yeomans reports, standing in front of the new Amazon fulfillment center in south Gwinnett on Tuesday, Gov. Brian Kemp and officials from the online retail giant announced the opening of the center — which is the first robotics fulfillment center in Georgia. Kemp said the announcement of the center's opening was timely, considering it is happening during the COVID-19 novel coronavirus pandemic, and praised the work of current and former state leaders, including two of his predecessors, Govs. Sonny Perdue and Nathan Deal.
Sept. 2, 2020 Atlanta Journal-Constitution
Matt Kempner reports that Georgia Power's massive nuclear expansion project has had more than 800 workers who have tested positive for COVID-19 since the coronavirus pandemic began. In a new filing with the state, Georgia's largest electric provider said it has weathered another wave of cases at the Plant Vogtle project underway south of Augusta, but that the number of new cases is receding again.
Sept. 2, 2020 WABE 90.1
Molly Samuel reports that Atlanta-based railroad Norfolk Southern is leasing property in northwest Atlanta for a rail terminal. The location had been the site of a brick factory that used forced convict labor, and advocates had hoped to block any industrial development there and build a memorial and a park instead.
Sept. 2, 2020 Saporta Report
John Calvin "Jack" Portman III, an Atlanta architect who led Portman Architects' entry into Asia in the 1980s, died of natural causes on Aug. 28 at his home. His death is less than three years since the death of his father – John C. Portman Jr., someone who transformed the Atlanta skyline with the development of Peachtree Center, Atlanta's Hyatt Regency Hotel, the Westin Peachtree Plaza and more than a dozen blocks downtown.
Sept. 2, 2020 The Center Square
Nyamekye Daniel reports that Georgia accumulated more than $900 million in COVID-19-related expenses during the first four months of the pandemic, according to an updated report sent to the federal government. The interim expense report, which runs from March 1 through June 30, specifies the costs by categories.
Sept. 2, 2020 Atlanta Business Chronicle
Eric Mandel reports that Coca-Cola announced a trio of executive-level changes Tuesday as the company preps for its massive reorganization. The Coca-Cola Co. (NYSE: KO) said Chief Innovation Officer Robert Long plans to retire next year and picked Nancy Quan as his successor in a newly designed role.
Sept. 2, 2020 Union-Recorder, Ga.Fla. News
Riley Bunch reports, amid a pandemic and hurricane season, Gov. Brian Kemp named a new head of the Georgia Emergency Management and Homeland Security Agency. Kemp named Chris Stallings the new head of the agency that oversees COVID-19 response and disaster relief efforts.
Sept. 2, 2020 Georgia Recorder
Ross Williams reports that two national Democrats have started an inquiry into a business that operates college dormitories in Georgia. U.S. Sen. Elizabeth Warren, a Massachusetts Democrat, and U.S. Rep. Rashida Tlaib, Michigan Democrat, sent a letter to Rhode Island-based Corvias Property Management, a private business that operates dormitories at several of Georgia's public universities. Wayne State University in Detroit also partners with Corvias.
Sept. 2, 2020 Atlanta Journal-Constitution
Ty Tagami and Greg Bluestein report that Gov. Brian Kemp is hearing from teachers and superintendents as he weighs whether to exclude educators from the state's quarantine requirement. Some had expected the extended order on coronavirus restrictions he issued Monday to include a new definition of teachers as "critical" workers, thus exempting them from the two-week quarantine required of most who come into contact with someone thought to have COVID-19.