Georgia Trend Daily – Aug. 26, 2020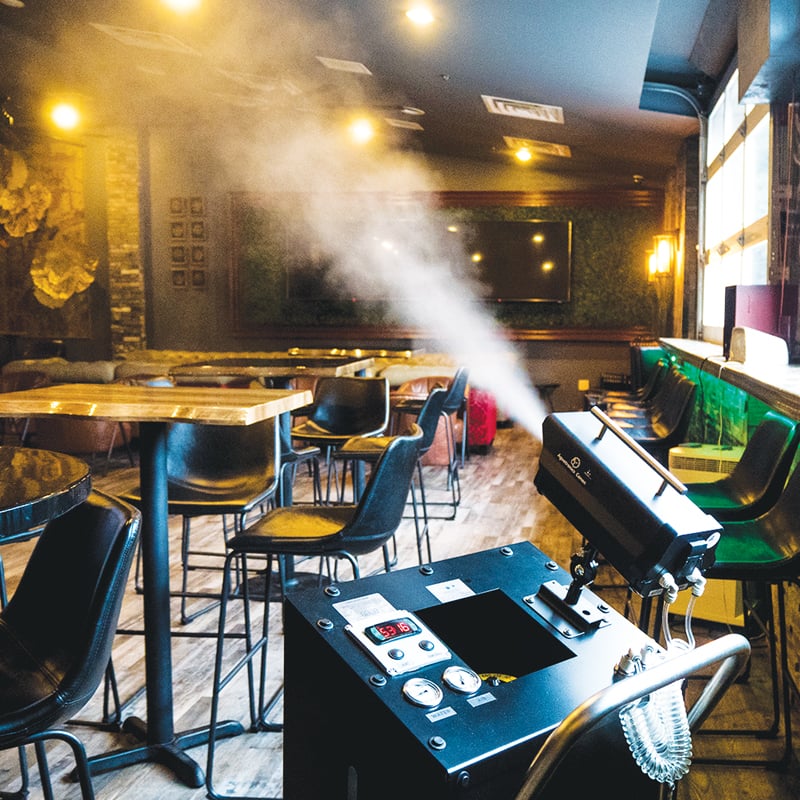 Aug. 26, 2020 Georgia.gov
Staff reports that twenty-one Georgia communities were awarded financing totaling $195,239,420 for water, wastewater, stormwater, and solid waste infrastructure improvements by the Georgia Environmental Finance Authority (GEFA) board of directors.
Aug. 26, 2020 Georgia Trend – Exclusive!
Mary Ann DeMuth reports, when it comes to bees, two contradictory facts exist: the buzzing insects are crucial for successful farm crops and a healthy environment, and many species are facing extinction from disease and pollution, among other issues.
Aug. 26, 2020 Atlanta Journal-Constitution
Kelly Yamanouchi reports that Delta Air Lines Chief Operating Officer Gil West is retiring from the company after 12 years at the carrier. West will stay at the company through September "as we evaluate how to best transition his responsibilities in the current environment," Ed Bastian, Delta's chief executive officer, said in a memo to employees Monday.
Aug. 26, 2020 Gwinnett Daily Post
Curt Yeomans reports that Gwinnett County officials are planning a major medical, environmental and agricultural mixed-use research park in the Dacula and Auburn area that is expected to rival the Research Triangle Park in the Raleigh-Durham area of North Carolina and Tech Square in Atlanta. The nearly 2,000-acre development, known as Rowen, will be located along more than two miles of State Route 316 on the Gwinnett side of the Gwinnett-Barrow County line.
Aug. 26, 2020 Capitol Beat News
Dave Williams reports that Georgia will receive nearly $3.3 million from a multi-state settlement with Honda Motor Co. over allegations the carmaker concealed safety issues stemming from defective front airbags, Attorney General Chris Carr announced Tuesday. The airbag systems were designed and manufactured by Takata Corp., a long-time Honda supplier, and were first installed in Honda vehicles in the 2001 model year.
Aug. 26, 2020 Atlanta Business Chronicle
David Allison reports that a big metro Atlanta-based maker of industrial equipment said Tuesday it's selling one of its businesses for $320 million in a move to focus on more high-growth areas. Ballground, Ga.-headquartered Chart Industries Inc. said it will sell its cryobiological products business to Cryoport Inc. a Nashville, Tenn.-based life sciences services company.
Aug. 26, 2020 Georgia.org
Staff reports that the Georgia Department of Economic Development (GDEcD) today announced that minority-owned digital media company RYSE Interactive will redevelop a historic school space in Southwest Atlanta and transform it into a brand-new dynamic content production studio and development incubator, RYSE Creative Village. The first phase of the project will bring nearly $10 million in investment and create approximately 85 jobs in Southwest Atlanta.
Aug. 26, 2020 Georgia Trend – Exclusive!
Mary Ann DeMuth reports that as businesses and organizations across Georgia and the world reopen amid ongoing coronavirus infections, the challenge is to reassure patrons of a safe and sanitary environment where they can congregate. Manufacturing at one Marietta company has increased to meet the challenge.
Aug. 26, 2020 Gainesville Times
Kelsey Podo reports that Lanier Islands' transformation of the old 200-acre PineIsle resort site in South Hall to a new $155 million hotel and convention center is gaining momentum. On Tuesday, Aug. 25, Missy Burgess, Lanier Islands' director of public relations and marketing, played a concept video of the project during a South Hall Business Coalition Zoom conference.
Aug. 26, 2020 WABE 90.1
Molly Samuel reports that Atlanta has a new and very large park. The city signed the paperwork Monday to buy the Lake Charlotte Nature Preserve, more than 200 acres of woods in southeast Atlanta.
Aug. 26, 2020 Fox 5 Atlanta
Portia Bruner reports that U.S. Education Secretary Betsy DeVos shared her take on the national mask mandate debate as she toured Forsyth Central High School on Tuesday. "We're gonna expect that you're gonna respect your peers and respect one another and I think it works well that way," said Secretary DeVos.
Aug. 26, 2020 Savannah Morning News
DeAnn Komanecky reports that Georgia House District 163 candidate Anne Allen Westbrook has won the right to a hand recount of ballots from the August 11 primary runoff. Democrats Westbrook and Derek Mallow vied for the seat, with Mallow ahead by only 20 votes following certification of the results last week.
Aug. 26, 2020 Valdosta Daily Times, Ga. Fla. News
Chris Herbert reports that the ballot for Kelly Loeffler's Senate seat will contain 21 names on it come November. To distinguish herself, the senator tapped by Gov. Brian Kemp to fill Johnny Isakson's seat last December has doubled down on her message of being the most conservative option for voters come Election Day.
Aug. 26, 2020 Atlanta Journal-Constitution
Tia Mitchell reports that Karen Handel's first television ad of the campaign season paints her opponent, Democrat Lucy McBath, as soft on crime, deferential to violent protesters and unsupportive of law enforcement. McBath says the 30-second spot is deceptive.