University of Georgia veterinary students become bee-lievers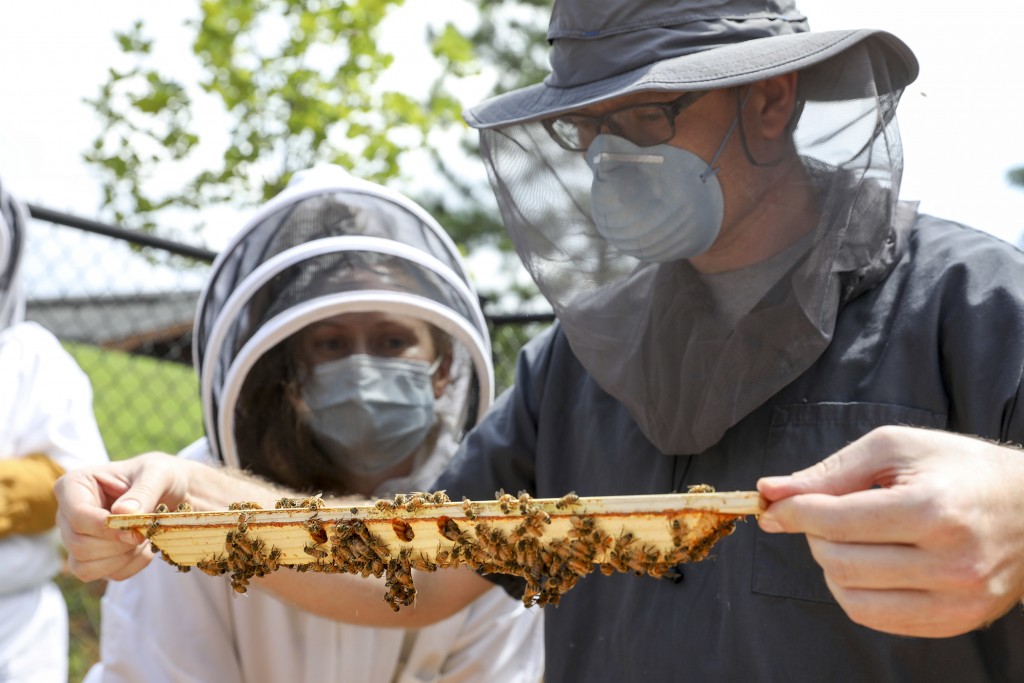 When it comes to bees, two contradictory facts exist: the buzzing insects are crucial for successful farm crops and a healthy environment, and many species are facing extinction from disease and pollution, among other issues.
At the University of Georgia (UGA) College of Veterinary Medicine in Athens, professors and students are on a mission to save the bees through a new program that provides clinical training experience in taking care of the insects. The addition of bees to the college's repertoire makes the UGA veterinary program the only one in the country that offers training encompassing the full spectrum from invertebrates to megavertebrates – bees to whales.
Previously, commercial beekeepers and hobbyists were the ones in charge of maintaining their bees' health. But with the insects under threat around the world, veterinarians are now being asked to diagnose and treat colonies. Until now, most vets have not received much, if any, education in caring for bees, despite the fact that bees are big business.
In 2019, the U.S. Department of Agriculture recorded 2.67 million colonies with a reported worth of $17 billion per year. According to some estimates, bees are directly responsible for 30% of the food we consume. UGA's goal is to ensure future veterinarians can support and help sustain the much-needed pollinators along with the honey and agricultural industries that depend on them.
Photo by UGA's Dorothy Kozlowski
Do you follow us? Find us on Linkedin, Facebook, Twitter and Instagram.