Georgia Trend Daily – Aug. 14, 2020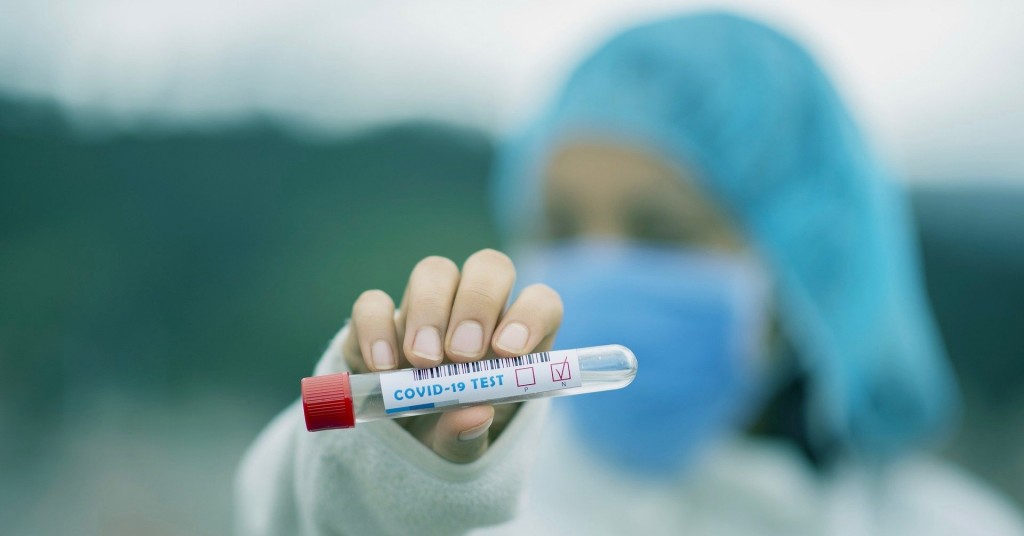 Aug. 14, 2020 GPB
Stephen Fowler reports that Gov. Brian Kemp on Thursday said he is withdrawing a lawsuit against Atlanta's mask ordinance and "Phase One" rollback after a weekslong feud with Mayor Keisha Lance Bottoms. The governor also indicated he will sign a new executive order this weekend that could prevent local governments from enforcing mandates on private property.
Aug. 14, 2020 Georgia Trend – Exclusive!
Mary Ann DeMuth reports, in response to climbing coronavirus cases in the state, a drive-thru testing site with the capacity to test 5,000 people a day has opened near Hartsfield-Jackson Atlanta International Airport. The Georgia Department of Public Health (DPH) partnered with the airport, Georgia Emergency Management and Homeland Security Agency and Gov. Brian Kemp to provide the site on Sullivan Road in College Park.
Aug. 14, 2020 Georgia.org
Staff reports that the Georgia Department of Economic Development (GDEcD) yesterday announced that Skynamo, a field sales solutions software developer, is opening their North American headquarters near Truist Park in The Battery Atlanta in Cobb County. The office, located at 800 Battery Ave., will create an estimated 30 tech jobs in the Atlanta metro area.
Aug. 14, 2020 Atlanta Journal-Constitution
Christopher Quinn reports that the Federal Reserve Bank of Atlanta's Center for Workforce and Economic Opportunity is partnering with other organizations to launch the Rework America Alliance in 2020, a nationwide training initiative to move unemployed and underemployed workers into in-demand jobs.
Aug. 14, 2020 Capitol Beat News
Dave Williams reports that initial unemployment claims in Georgia fell last week to a level not seen in the 21 weeks since the coronavirus pandemic took hold, the state Department of Labor reported Thursday. Unemployed Georgians filed 62,335 first-time claims last week, down 11,598 from the week before and less than 50% of the numbers the agency was seeing a month ago.
Aug. 14, 2020 Brunswick News
Gordon Jackson reports that the largest private employer in Charlton County is shuttering its doors at the end of September, costing 316 employees their jobs. Most of the inmates at the D. Ray James Correctional Facility will be moved to other prisons.
Aug. 14, 2020 Georgia Recorder
Stanley Dunlap reports that on Wednesday, the importance of wearing masks and the role that businesses play in requiring people to wear them was underscored in guidance issued by the American Association of Medical Colleges. Urging that mask-wearing become the new normal, the association said that businesses need to lead efforts to require mask-wearing indoors no matter how much they are limiting the number of people allowed in.
Aug. 14, 2020 WABE 90.1
Emma Hurt reports that nearly eight years into its quest to build a spaceport in coastal Georgia, Camden County is proposing the use of drones and aerial surveillance on launch days, as part of a plan to monitor the number of people on private property and in a national park, which lie beneath its proposed rocket trajectories. Landowners say they were not consulted about the plans.
Aug. 14, 2020 Savannah Morning News
Bill Kirby reports that Georgia author Flannery O'Connor spent her final years on an uncle's isolated farm, fending off the illness that would take her life and writing some of the most biting fiction of the 20th century. Georgia has become better because of the efforts of many remarkable women, including O'Connor. In August, America marks the 100th anniversary of the 19th Amendment, when women gained the legal right to vote in the U.S.
Aug. 14, 2020 Dalton Daily Citizen-News
Charles Oliver reports that local officials welcomed news that Gov. Brian Kemp has signed into law a bill that allows Dalton Utilities to borrow money for electrical assets without holding a public referendum. "I'd received word some time ago that he was going to sign the bill. But it was still welcome news when I found out he actually signed it," said state Sen. Chuck Payne, R-Dalton, one of the bill's sponsors.
Aug. 14, 2020 Milledgeville Union-Recorder, CNHI
Riley Bunch reports, in a glimpse into the national debate playing out in Washington, D.C., Georgia congressmen debated Tuesday whether or not extending additional unemployment benefits will help or hurt the state's economy. As part of the initial COVID-19 relief package, people receiving state unemployment dollars were given an additional $600 of federal money in their unemployment checks.
Aug. 14, 2020 Atlanta Journal-Constitution
David Wickert reports that hundreds of thousands of teachers and state employees may pay a little more for health insurance next year under a plan the Georgia Department of Community Health board approved Thursday. Under the plan, premiums for the State Health Benefit Plan will rise on average by 5%.