Georgia Trend Daily – Aug. 13, 2020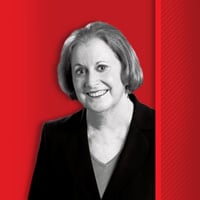 Aug. 13, 2020 Georgia.org
Staff reports that Governor Brian P. Kemp yesterday announced that Zillow Group, the largest portfolio of real estate brands on the web, has named the metro Atlanta area its Southeastern hub, bringing nearly 200 jobs to the area. "Our state's skilled workforce continues to attract game-changing companies like Zillow," said Governor Kemp.
Aug. 13, 2020 Georgia Trend – Exclusive!
Susan Percy writes, despite the fact that my chemistry lab partner and I came perilously close to starting a fire in our high school classroom when one of our experiments didn't quite work, I am a fan of science – a huge fan, actually. After all, it was a scientist, our chemistry teacher Mrs. Lyons, who kept our minor mishap from becoming a major disaster when she retrieved the burning rubber stopper that had popped out of the beaker we were heating, nudged it into the sink and extinguished the flame.
Aug. 13, 2020 Augusta Chronicle
Damon Cline reports that not even Augusta's largest and most reliable economic event is pandemic proof. Wednesday's announcement by the Augusta National Golf Club to hold a patron-free Masters Tournament means tens of thousands of visitors will collectively cross the city off their 2020 to-do list.
Aug. 13, 2020 Atlanta Journal-Constitution
Kelly Yamanouchi reports that an Atlanta City Council committee is in favor of deferring three months of airline rent at Hartsfield-Jackson until next year due to the coronavirus pandemic's impact on travel. The city council transportation committee on Wednesday voted to recommend that airline rent and landing fees for April-June 2020 are put on hold until the first half of 2021.
Aug. 13, 2020 GPB
Ross Williams reports that Georgia is asking for a $1.1 billion loan from the federal government to help refill the state's depleted Unemployment Trust Fund, which pays unemployment benefits to displaced workers. The fund contracted by about 80% since March, when Georgia businesses began laying off workers in historic numbers as fear of COVID-19 spurred the governor to issue stay-home orders.
Aug. 13, 2020 The Center Square
Nyamekye Daniel reports that the federal government has approved Georgia's request for a loan to replenish the state's unemployment trust fund as the state continues to compensate millions of workers for lost wages. According to officials, the U.S. Department of Treasury has authorized an $85 million loan for August as Georgia's unemployment trust fund balance dropped to $385 million Tuesday.
Aug. 13, 2020 WABE 90.1
LaShawn Hudson reports that the first Black woman charged with strengthening and deepening the Canada-U.S. relationship across six southeast states is leaving Georgia's capital city. Nadia Theodore, who was appointed the consul general of Canada in Atlanta in September 2017, describes her tenure in Atlanta as exhilarating in more ways than one.
Aug. 13, 2020 Atlanta Business Chronicle
Grace Donnally reports that United Community Bank hired Moryah Jackson as vice president and director of community development and engagement, a new leadership position the bank has created.  In this role, Jackson will oversee the Blairsville, GA-based bank's community impact initiatives and serve as a key decision maker for the recently established United Community Bank Foundation.
Aug. 13, 2020 Capitol Beat News
Dave Williams reports that the Federal Transit Administration (FTA) is awarding a $13 million grant to help build a new bus operations and maintenance center in Clayton County, MARTA officials announced Wednesday. The $116 million facility will include a MARTA police precinct, training area, operations and administration offices, and enough maintenance capacity to service more than 250 buses and 50 paratransit vehicles.
Aug. 13, 2020 Atlanta Journal-Constitution
Mark Niesse reports that Georgia's runoff was as much a warning for November as it was a success. The uneventful, low-turnout runoff exposed cracks that could spell trouble for voters if they're not corrected in time for the biggest election in state history, with over 5 million voters expected to participate.