Georgia Trend Daily – Aug. 10, 2020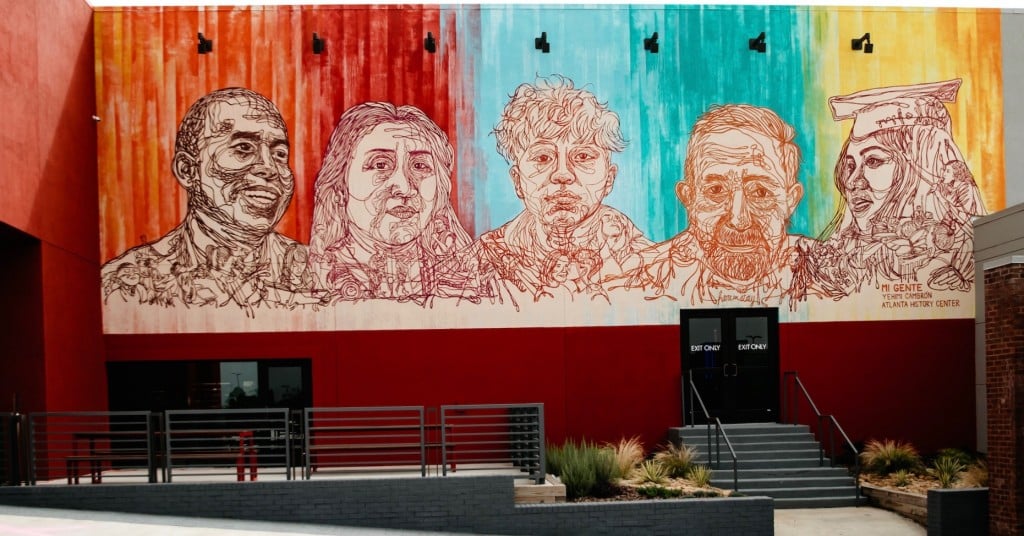 Aug. 10, 2020 Georgia Recorder
Jill Nolin reports that Georgia's budget writers ended the week on a somewhat sunnier note after months of economic gloom, with last month's revenues on an upswing and a late-week announcement that the governor would not order additional spending cuts. But the reported boost in state revenues in July could be temporary.
Aug. 10, 2020 Georgia Trend – Exclusive!
Mary Ann DeMuth reports, like businesses of all sizes across the state, arts organizations have been financially sapped by the coronavirus pandemic. To help meet today's funding needs and pave the way for future investments, the Georgia Council for the Arts (GCA) is accepting applications for two grant programs.
Aug. 10, 2020 Atlanta Journal-Constitution
Michael E. Kanell reports that Intercontinental Exchange's presence in Atlanta is low-key, but the company is an ambitious global player in finance. It reminded everyone of that on Thursday, when it placed a big bet on its future. ICE announced a $11 billion deal to buy Ellie Mae, a cloud-based platform used by the mortgage finance industry.
Aug. 10, 2020 Saporta Report
Maria Saporta reports that four communities – Clayton County, Sandy Springs, Savannah and Valdosta – received new grants from Georgia Tech's Smart Community Challenge Thursday. The program – called Georgia Smart – empowers local governments to use innovation to improve their communities.
Aug. 10, 2020 WABE 90.1
Molly Samuel reports that Georgia has a new law governing the sale of saw palmetto berries. The fruit from the spiky South Georgia plants is a hot commodity, and illegal harvesting has become enough of a problem that the state Legislature passed a bill this year that requires anyone selling saw palmetto berries to have a certificate showing they had permission to harvest them.
Aug. 10, 2020 Emory University
Carol Clark reports that team of Emory University students won Amazon's 2020 Alexa Prize, a global competition to create the most engaging chatbot to advance the field of artificial intelligence. The team earned $500,000 for taking first place with their chatbot named Emora.
Aug. 10, 2020 GlobalAtlanta.com
Trevor Williams reports that United Parcel Service Inc. has promoted a former U.S. foreign service officer, trade negotiator and long-time global public affairs expert for a new executive position that melds together functions related to external communication and government advocacy. Laura Lane, who most recently served nearly a decade as UPS's president for global public affairs in Washington and advocated passionately for the company's views on trade policy, has been named chief corporate affairs and communications officer, reporting directly to new CEO Carol Tomé.
Aug. 10, 2020 WABE 90.1
Jim Burress reports that Georgia Secretary of State Brad Raffensperger recently put out a call asking members of religious, civil and nonprofit groups to step up and work the state's polls this November. That push comes as several groups, including the Democratic Party of Georgia, filed a federal lawsuit against Raffensperger, and county elections officials, over long lines and complications at the polls.
Aug. 10, 2020 The Center Square
Nyamekye Daniel reports that a group of Democrat lawmakers in Georgia is calling on the Georgia Department of Labor (GDOL) to address a backlog of unemployment claims, but the department says most of the claims are invalid or require additional review. The Democrat lawmakers said they have been receiving calls from constituents pleading for help with unemployment compensation.
Aug. 10, 2020 Atlanta Journal-Constitution
Jim Galloway, Greg Bluestein and Tia Mitchell report, it was no surprise to see House Speaker David Ralston break ranks with Gov. Brian Kemp. But eyebrows jumped when Lt. Gov. Geoff Duncan joined him in a defiant stance against Kemp's proposed special session on Thursday.