Georgia Trend Daily – August 5, 2020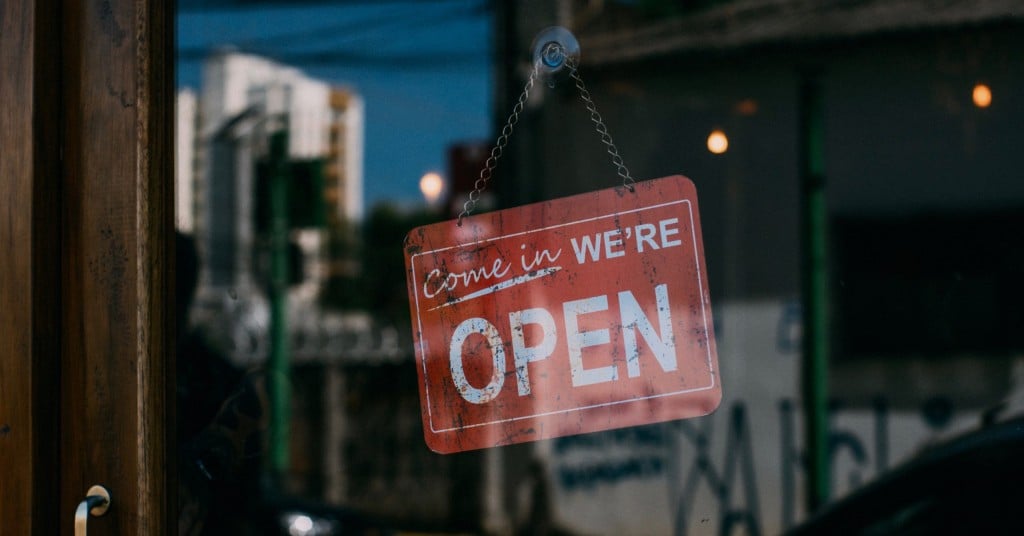 The Home Depot to Open Three New Metro Atlanta Warehousing Facilities, Create 1,000 New Jobs
Staff reports that Governor Brian P. Kemp announced yesterday that Georgia-based The Home Depot will build a total of three new warehousing facilities in DeKalb, Fulton, and Henry Counties. This expansion project will deliver approximately 1,000 jobs to greater metro Atlanta.
New funding to support Atlanta small businesses
Mary Ann DeMuth reports that Atlanta Mayor Keisha Lance Bottoms has announced the launch of the Resurgence Grant Fund to help small businesses recover from the coronavirus pandemic. The fund will deliver grants to cover pandemic-related costs like providing personal protective equipment (PPE), cleaning supplies and other health measures needed to protect employees and customers and operate safely.
COVID-19 could restructure Georgia's commercial real estate, industry
Nyamekye Daniel reports that the COVID-19 pandemic could revamp Georgia's commercial real estate and intermodal industry, analysts said Tuesday. With more people working from home and relying on e-commerce, Georgia's commercial landscape could include more warehouses, more cargo vehicles and fewer office buildings, a group of panelists told attendees of a Georgia Public Policy Foundation's virtual forum.
How did COVID-19 affect Aflac, Global Payments and Synovus in Q2 2020? Take a look
Nick Wooten reports that Aflac, Global Payments and Synovus have all filed their financial earnings for the second quarter ending June 30, 2020. All three companies have and will continue to feel the financial effects of the coronavirus pandemic, as stated in their quarterly reports.
Gulfstream to Open Hub for Parts Exports Near Atlanta Airport
Trevor Williams reports that Gulfstream Aerospace Corp. is has opened a parts warehouse within two miles of the Atlanta airport to better facilitate the export of parts to service centers around the world.  The facility run by Crane Worldwide Logistics near Hartsfield-Jackson Atlanta International Airport is set to take advantage of the cargo possibilities offered by the vast network of passenger flights offered out of the world's busiest airport.
Atlanta City Council approves extension of airport concessions contracts
Kelly Yamanouchi reports that the Atlanta City Council has approved the extension of contracts for Hartsfield-Jackson International Airport restaurants and shops for up to three years. The move puts bidding on hold for dozens of locations amid economic uncertainty due to the coronavirus pandemic.
Lowe's giving out COVID-19 relief grants up to $20,000 for small businesses through nonprofit LISC
Kelly Tyko reports that Monday is the deadline to apply for small business emergency relief grants ranging from $5,000 to $20,000 from Lowe's. The nonprofit Local Initiatives Support Corporation, also known as LISC, is giving out the grants thanks to the home improvement chain's $55 million contribution.
Georgia Venues And Live Industry Make Plea To 'Save Our Stages'
Rebecca Etter reports that live performance venues across Georgia are encouraging fans to participate in the Georgia Day of Action by visiting SaveOurStages.com on Tuesday and submitting a pre-written message of support to be sent to their local representatives. In Georgia, that means the message will be delivered to Sens. Kelly Loeffler and David Perdue.
Amid pandemic, state's mental health agency has extensive layoffs
Andy Miller reports that budget cuts due to the COVID-19 economic crisis have led the state's mental health agency to lay off 200 employees. The jobs included positions in each of the state-run hospitals, regional field offices, and central office. The layoffs are part of a $123 million budget reduction for the Georgia Department of Behavioral Health and Developmental Disabilities (DBHDD).
Deadline day for Kemp to sign, veto or ignore bills passed in 2020 session
Stanley Dunlap and Jill Nolin report that Wednesday is the last day for Gov. Brian Kemp to decide whether to sign controversial legislation that gives police new protections against bias crimes and empowers officers to sue those who file a false complaint against them.
Gov. Kemp signs bill providing checks on Georgia film tax credit
Dave Williams reports that the state tax credits that have spurred the exponential growth of Georgia's film industry will get added scrutiny under legislation Gov. Brian Kemp signed into law Tuesday. House Bill 1037, which the General Assembly passed during the last week of this year's session, will require all film productions located in Georgia to undergo mandatory audits by the Georgia Department of Revenue or third-party auditors selected by the state agency.
Georgia Democrats announce ethics complaint against U.S. Rep. Doug Collins
Megan Reed reports that the Democratic Party of Georgia announced Tuesday, Aug. 4 that it will file a complaint with the Office of Congressional Ethics regarding U.S. Rep. Doug Collins, R-Gainesville, using footage from congressional proceedings in campaign ads. Collins is running for the U.S. Senate seat currently held by U.S. Sen. Kelly Loeffler and will be on the ballot in November.
WNBA players wear shirts supporting Sen. Kelly Loeffler's challenger — including some from team she co-owns
Caroline Kelly reports that players on the WNBA team co-owned by Georgia Sen. Kelly Loeffler and other WNBA teams were seen wearing "Vote Warnock" shirts in support of her Senate challenger before their games on Tuesday. Elizabeth Williams, a center on the Atlanta Dream, posted a photo of herself wearing the black T-shirt with bold white text in a tweet, quoting the late civil rights icon and longtime Georgia Rep. John Lewis and encouraging others to support Raphael Warnock, a Democrat running for Loeffler's seat.
Ossoff confident anti-corruption campaign will hit home with voters
Riley Bunch reports that a key player in Democrats efforts to turn Georgia blue, U.S. Senate hopeful Jon Ossoff boasts his campaign as an "all-out attack on corruption" in Congress.
The 33-year-old media executive and investigative journalist has sworn off corporate PAC donations and called for a crackdown on corporate influence in Washington, D.C. In a candidate interview with CNHI, Ossoff condemned extremism — in both parties.
Aug. 5, 2020 GPB
Sen. Perdue Chides Coast Guard For Delay In Golden Ray's Removal As Hurricane Season Ramps Up
Stanley Dunlap reports that Monday Isaias became just the first named storm to come close to St. Simons Sound since the Golden Ray capsized there last summer. And as hurricane season arrives, environmentalists are nervous about what's inside the remaining wreckage.