Georgia Trend Daily – August 4, 2020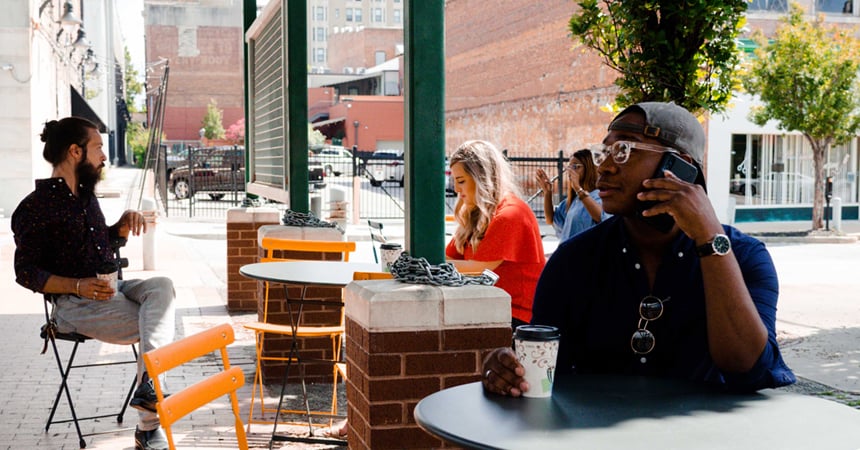 Shaw announces plans to 'transition' roughly 200 Plant 12 employees
James Swift reports that representatives of Shaw Industries Group, Inc. announced Thursday afternoon that about 200 employees at Cartersville's Plant 12 are expected to be transferred to other facilities over the next five months. Shaw representative Dana Hartline indicated the transitions are anticipated to be completed by the beginning of 2021.
Helping Georgia Main Streets thrive
Karen Kirkpatrick reports, over the last decade, downtowns across the nation and the state have seen an uptick in the return of shoppers, diners and folks looking for a fun evening out close to home as local shops, restaurants and entertainment venues have flourished. But, when disasters hit – sometimes two at once – like this year's COVID-19 pandemic and the following economic crisis, where do downtown business owners turn for support, answers and ideas? In 118 communities across Georgia, it's Main Street Programs.
Global Payments partners with Amazon for cloud-computing services
Andy Peters reports that Global Payments, an Atlanta financial-technology company, struck deals Monday with Amazon and TD Bank to help the company expand. Global Payments provides credit and debit card payments-processing technology to merchants and banks.
Nonprofits face funding shortages, increase demands amid COVID-19
Nyamekye Daniel reports that nonprofit organizations in Georgia are facing higher demands for services but decreases in revenue amid the COVID-19 pandemic, a recent survey found.
According to a June survey by the Georgia Center for Nonprofits (GCN), 90 percent of nonprofit organizations that responded have seen a drop in revenue since the onset of the COVID-19 outbreak.
Cousins CEO may have dropped a hint about Google's massive Atlanta expansion
Douglas Sams reports that Google appears to have quietly leased over 300,000 additional square feet at a new Midtown office tower, one of the largest office leasing transactions in Atlanta over the past year, according to market sources. The Google deal was likely alluded to by Colin Connolly, CEO of Atlanta-based real estate company Cousins Properties Inc. (NYSE: CUZ), during a July 31 call with analysts. https://www.bizjournals.com/atlanta/news/2020/08/03/google-expansion-atlanta-cousins-ceo.html?cx_testId=40&cx_testVariant=cx_3&cx_artPos=2#cxrecs_s
Warnock: 'The Senate could use a pastor'
Riley Bunch reports that a famed Atlanta pastor is considered a Democratic frontrunner for a Georgia seat in the U.S. Senate. The Rev. Raphael Warnock is a 14-year senior pastor of the historic Ebenezer Baptist Church. He entered the race earlier this year. https://www.valdostadailytimes.com/news/ga_fl_news/warnock-the-senate-could-use-a-pastor/article_4ff7d510-d0d4-11ea-96c4-0bd07753241a.html
Governor signs bill green lighting stores to deliver beer, wine and liquor
Ross Williams reports that Georgians should soon be able to order beer, wine and liquor and have it delivered to their doorstep thanks to a law signed by Gov. Brian Kemp Monday that allows bars, restaurants and grocery stores to bring alcohol to customers.
Loeffler campaign hires former Kemp field director
Beau Evans reports that U.S. Sen. Kelly Loeffler's campaign has brought on a former field director for Gov. Brian Kemp to run her on-the-ground voter outreach operations ahead of the Nov. 3 special election. Chris Allen, who ran then-gubernatorial candidate Kemp's outreach in 2018, has been tapped as Loeffler's state field director in charge of voter mobilization efforts, her campaign announced Monday.
Hemp farming regulations signed into Georgia law
Mark Niesse reports that Georgia Gov. Brian Kemp has signed a bill that regulates the state's new hemp farming industry by increasing processing fees, setting transportation rules and allowing out-of-state hemp sales. The measure prepares the state for its first hemp crops, which are already being grown this summer after the General Assembly legalized hemp farming last year.