Georgia Trend Daily – July 22, 2020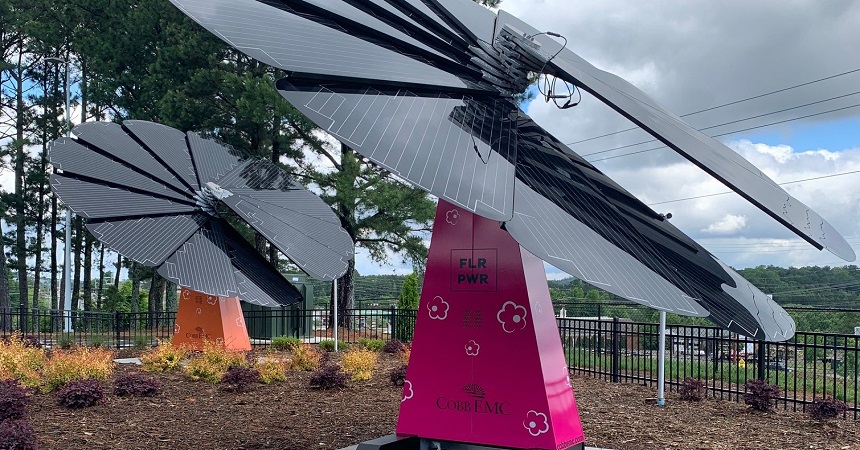 July 22, 2020 Metro Atlanta CEO
Staff reports that Governor Brian P. Kemp and Georgia Department of Public Health (DPH) Commissioner Dr. Kathleen Toomey are calling on all Georgians to implement "Four Things for Four Weeks" into their daily routines to flatten the curve and slow the spread of COVID-19.
July 22, 2020 Georgia Trend – Exclusive!
Mary Ann DeMuth reports, last week, Wellstar Health System cut the ribbon on its state-of-the-art emergency department (ED) at Wellstar Kennestone Hospital in Marietta. The event was livestreamed and gave viewers across Cobb County and beyond an opportunity to learn about the new facility and its trauma services.
July 22, 2020 Atlanta Journal-Constitution
Andy Peters reports that Coca-Cola suffered through one of the worst quarters in its 134-year history this spring, as the pandemic canceled the public gatherings that fuel much of its sales. Still, Atlanta-based Coke's huge presence outside the U.S. bodes well for a rebound, executives said Tuesday, as many countries gradually emerge from coronavirus lockdowns.
July 22, 2020 Rome News-Tribune
Doug Walker reports that a parcel of land near Shannon is apparently a finalist in the effort to land a significant manufacturing industry. As such, Rome-Floyd County Development Authority President Missy Kendrick Kendrick said the company — which was not named — is expected to make a site visit later this week.
July 22, 2020 Saporta Report
Maggie Lee reports that in November, Gwinnett voters are set to decide whether to set up a 30-year, one-cent county sales tax to level up the county's transit. By a 4-1 vote, the Gwinnett County Commission decided to put the transit question on the November 3 ballot.
July 22, 2020 Georgia.gov
Staff reports that Governor Brian P. Kemp yesterday signed to improve Georgia's foster care system and crack down on human trafficking in Georgia. Joined by legislative leaders in the Ceremonial Office, Governor Kemp signed HB 823, HB 911, HB 912, HB 993, and SB 439.
July 22, 2020 Georgia Trend – Exclusive!
Patty Rasmussen reports that a newsletter written by the Georgia Bankers Association (GBA) in January 2020 offered its members a rosy update. More than 200 banks were doing business in the state (160 of them Georgia-based).
July 22, 2020 Georgia Recorder
Stanley Dunlap reports that Georgia Power is pressing forward with long-term plans to expand its capacity to convert trees and other organic material into biomass energy despite objections from some environmentalists. The Public Service Commission agreed Tuesday to let the state's largest electric utility accept bids from companies for a new 50-megawatt biomass plant.
July 22, 2020 The Center Square
Nyamekye Daniel reports that the Georgia Power Co. has received state approval to recoup $7.7 million in COVID-19-related losses from its customers. The Georgia Public Service Commission (PSC), which oversees utility rates, authorized Georgia Power to resume service suspensions and to recover the losses from consumers.
July 22, 2020 Law.com/Daily Report
Katheryn Hayes Tucker reports, here's the shorthand on the mask case: The hearing is off. The judge is out. Things got awkward over her chatting with an appellate judge about what could be a controlling opinion. A new judge was in. Now she's out. Another new judge is in. The drama continues.
July 22, 2020 Capitol Beat News
Beau Evans reports that the Rev. Raphael Warnock joined a growing chorus of Democratic lawmakers and civil rights leaders Tuesday in pushing to restore a key aspect of the federal Voting Rights Act in the wake of Congressman John Lewis' death. Warnock, the Democratic front-runner in the race for U.S. Sen. Kelly Loeffler's seat, challenged Republican opponents Loeffler, R-Ga., and U.S. Rep. Doug Collins to back restoring certain rules for federal oversight of elections that the U.S. Supreme Court invalidated in the Voting Rights Act in 2013.
July 22, 2020 Atlanta Journal-Constitution
Mark Niesse and Ben Brasch report that some voters in Fulton County are receiving absentee ballots with envelopes that lack a mailing address for them to be returned. The space for the address of the county elections office is blank.