Georgia Trend Daily – July 21, 2020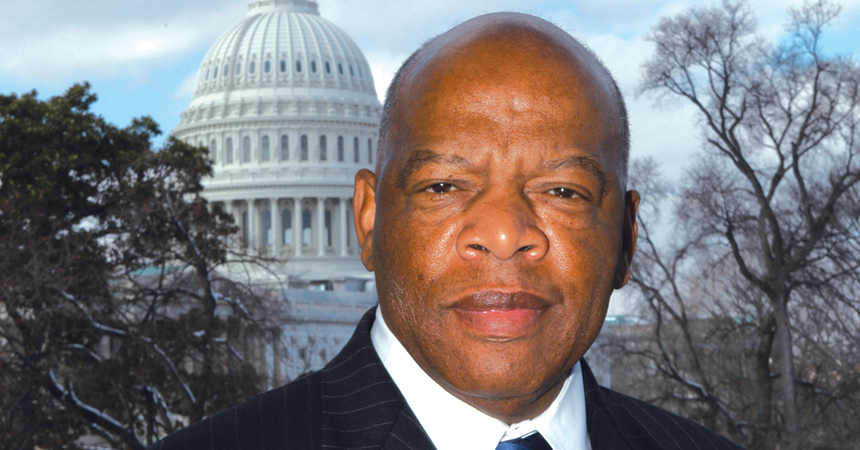 July 21, 2020 Washington Post
John Wagner and Felicia Somnez report that Georgia Democrats on Monday chose Nikema Williams, a state senator and chairwoman of the state party, to replace the late congressman John Lewis (D) on the November ballot. Lewis, who died Friday at the age of 80 after a battle with pancreatic cancer, had won the June primary for the 5th Congressional District seat in his bid for an 18th term.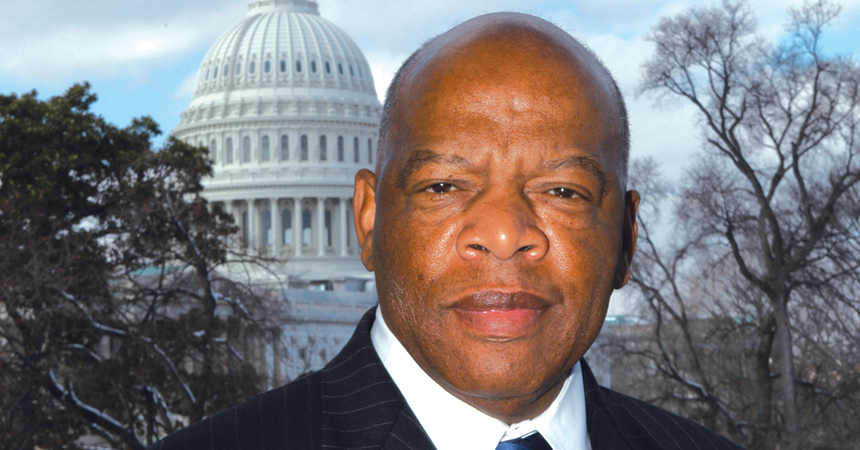 July 21, 2020 Georgia Trend – Exclusive!
Karen Kirkpatrick reports that Civil Rights icon and the conscience of the Congress, Democratic Rep. John Lewis, of Georgia's 5th District, died Friday. Lewis, who was 80, was a founder and leader of the Student Nonviolent Coordinating Committee that staged sit-ins at lunch counters.
July 21, 2020 Atlanta Journal-Constitution
Kelly Yamanouchi reports that more than 2,000 pilots at Delta Air Lines have applied to take early retirement offers, in addition to thousands of other employees taking buyouts and early retirements as the company shrinks its workforce.
July 21, 2020 Savannah Morning News
DeAnn Komanecky reports that New York Gov. Andrew Cuomo flew to Savannah on Monday bearing gifts of personal protective equipment, testing supplies and some insight into fighting the COVID-19 battle. Cuomo said earlier Monday that he wanted to repay other states for their help when New York needed it earlier this year.
July 21, 2020 Atlanta Business Chronicle
Eric Mandel reports that Georgia bread-maker Flowers Foods Inc. (NYSE: FLO) said it cut approximately 250 jobs companywide as part of a "strategic organizational realignment" that involves consolidating a pair of business units.
July 21, 2020 Georgia Health News
Andy Miller reports that Georgia's Medicaid and PeachCare rolls continue to grow amid the economic devastation from COVID-19. Newly released June enrollment figures show that Medicaid membership grew by 23,000, while PeachCare, the children's health insurance program in Georgia, saw enrollment rise by nearly 14,000.
July 21, 2020 Law.com|Daily Report
Katheryn Tucker reports that Georgia Gov. Brian Kemp and Atlanta Mayor Keisha Lance Bottoms will continue their mask fight from a safe distance at 11 a.m. Tuesday. Fulton County Superior Court Judge Kelly Lee Ellerbe signed an order Monday morning for a Tuesday hearing on Kemp's motion for an emergency interlocutory injunction to stop Bottoms from mandating the wearing of masks—or doing anything else that overrides his authority.
July 21, 2020 Georgia Trend – Exclusive!
K.K. Snyder reports, following a record year of $190 million in new investment and nearly 800 new manufacturing jobs, economic development prospects in Thomas County waned this spring, understandably. But county leaders are optimistic things are on the upswing as some of the industry expansion announcements made late last year are coming to fruition.
July 21, 2020 Georgia Recorder
Jill Nolin reports that Miller County Hospital in rural southwest Georgia, like other hospitals, stopped offering MRIs, surgeries and other outpatient procedures when the COVID-19 outbreak first reached the state. Robin Rau, who is the hospital's CEO, said she had to limit who entered her doors.
July 21, 2020 Capitol Beat News
Dave Williams reports that while some school districts across Georgia have announced plans to start school next month with online instruction only, U.S. Sen. David Perdue, R-Ga., is introducing legislation aimed at helping schools reopen safely. The Safely Creating Healthy Opening Options Locally (SCHOOL) Act would help schools prepare reopening plans amid the coronavirus pandemic based on input from health care professionals.
July 21, 2020 Atlanta Journal-Constitution
Greg Bluestein reports that Georgia Democrats had to figure out who replaces U.S. Rep. John Lewis on the November ballot before the arrangements for his funeral were even finalized. Now some lawmakers want to make sure that neither political party has to pull off a similar scramble if a sitting U.S. House member dies or leaves office.