Georgia Trend Daily – July 16, 2020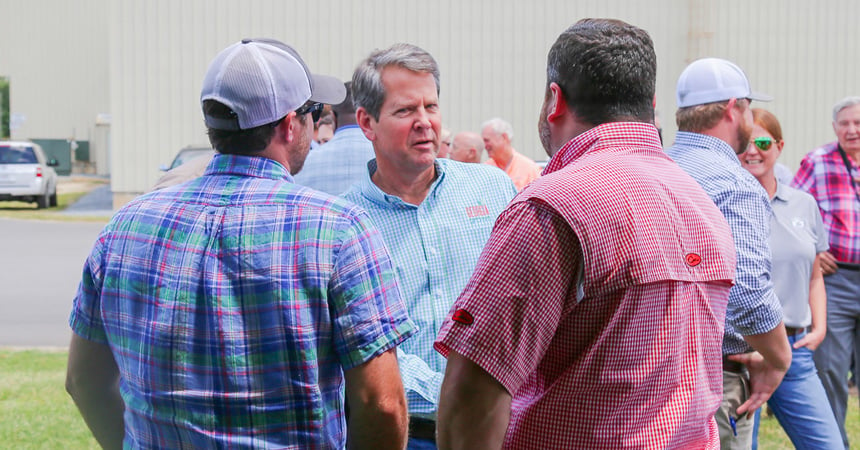 July 16, 2020 The Center Square
Nyamekye Daniel reports that Georgia Gov. Brian Kemp signed a new executive order Wednesday that extends statewide COVID-19 restrictions. Kemp's order continues a ban on gatherings of more than 50 people, maintains restrictions on businesses that can operate and recommends – not requires – Georgians wear masks in public to limit the spread of the coronavirus.
July 16, 2020 Georgia Trend – Exclusive!
Mary Ann DeMuth reports that the Georgia Film Academy (GFA), a collaboration of the University System of Georgia and the Technical College System of Georgia, is offering the first ever COVID Compliance Course to help the state's multi-billion-dollar industry relaunch. Free for film and television production workers, casts and crew, the two-part course provides online training on safety and sanitation best practices for anyone who works on a film set in Georgia.
July 16, 2020 Atlanta Journal-Constitution
Kelly Yamanouchi reports that responding to the "staggering impact" of the coronavirus pandemic on the travel industry, Delta's chief executive officer on Tuesday announced that the airline will shave its workforce by 20% though buyouts and early retirements, cutting more than 17,000 employees from payrolls.
July 16, 2020 Brunswick News
Gordon Jackson reports that longtime residents have nicknamed St. Marys as the "Mayberry by the Sea," for its reputation as a small coastal town that has managed to preserve its identity over the years. The city now has a new moniker to add: one of the nation's top 10 small coastal towns in the nation.
July 16, 2020 Valdosta Daily times, Ga. Fla. News
Chris Herbert reports, Sam Allen wanted to know: what happens if South Georgia Medical Center runs out of beds? The Hospital Authority of Valdosta and Lowndes County chairman's question stemmed from the hospital experiencing a five-day spike last week where COVID-19 patients at the hospital jumped from 40 July 6 to 69 July 10.
July 16, 2020 Georgia Trend – Exclusive!
Kerwin Swint writes, it's a STEM world out there, and some social science and humanities courses may be endangered. For almost 50 years, the Georgia state legislature has required public colleges and universities to educate their students in American and Georgia government, and in American and Georgia history.
July 16, 2020 WABE 90.1
Lisa Rayam and Lily Oppenheimer report that Georgia's June 9 primary elections snowballed into chaos as voters waited in some locations for hours, with the COVID-19 pandemic complicating mail-in and in-person voting. The issues were pervasive enough that Secretary of State Brad Raffensperger opened an investigation into how Fulton and DeKalb handled the process.
July 16, 2020 Georgia Recorder
Jill Nolin reports that President Donald Trump pointed to two Georgia projects – the expansion of the Savannah Harbor and a dedicated truck lane on Interstate 75 – as examples of the undue burden created by the current federal review process. But advocates noted that the truck lane project just began the review process and that the Savannah Harbor project is seen as an example of how the Nixon-era National Environmental Policy Act can improve a project.
July 16, 2020 Capitol Beat News
Beau Evans reports that President Donald Trump traveled to Atlanta Wednesday to unveil changes to longstanding environmental rules that industries hail as a boon for infrastructure and critics condemn as toxic. Trump's visit Wednesday was his second trip to Atlanta so far this year.
July 16, 2020 Atlanta Journal-Constitution
Mark Niesse and Ben Brasch report that election officials in Fulton County on Tuesday resumed accepting absentee ballot requests submitted by email, backtracking from a decision to require absentee applications by mail, fax or in person. The county's reversal came quickly after complaints that its refusal to process emailed ballot requests would reduce voting access and violate Georgia voting laws.