Georgia Trend Daily – July 14, 2020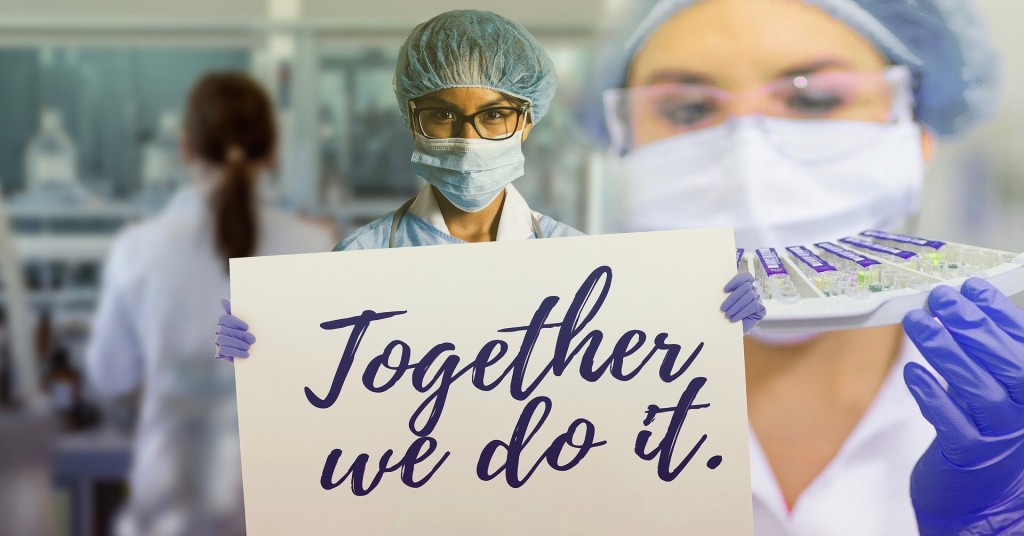 July 14, 2020 Newnan Times-Herald
Laurel Huster reports that Georgia is ranked second in slowest workforce recovery in the U.S. following an unemployment spike in the wake of COVID-19. The national June jobs report exceeds projections, showing that the U.S. added 4.8 million nonfarm payroll jobs during the month, according to personal finance website Wallethub.
July 14, 2020 Georgia Trend Daily
Jeffrey Humphreys writes, as we look ahead to life and work after a pandemic, one legacy of COVID-19 will surely be the accelerated adoption of automation, artificial intelligence (AI) and other technologies that facilitate remote work and social distancing. In addition to making this possible during the pandemic, these technologies also increase productivity, which ultimately is the only way to achieve and sustain a higher standard of living.
July 14, 2020 Atlanta Journal-Constitution
Kelly Yamanouchi and Tamar Hallerman report that Georgians are weighing whether it's safe to go out amid a resurgence in coronavirus cases. From a legal perspective, it might not be as safe as people think.
July 14, 2020 The Center Square
Jason Schaumburg reports that net tax collections in Georgia in June were down 8.8 percent compared with June 2019 as the state continues to deal with the economic fallout caused by the response to the COVID-19 pandemic. Georgia collected nearly $1.94 billion in net tax revenue in June – about $187 million less than the $2.12 billion collected in June 2019.
July 14, 2020 Brunswick News
Lauren McDonald reports the last five months have been a learning experience for Georgia Superintendent of Schools Richard Woods. He shared Monday some of his insights and the state's plans for reopening schools in August in the midst of the ongoing pandemic with the Golden Isles Republican Women during its meeting at Epworth by the Sea.
July 14, 2020 Georgia Recorder
Ross Williams reports that Georgia schools could close their doors for more than two weeks if a student or teacher tests positive for COVID-19, according to revised guidelines from the state Department of Education released Monday. "The updates will equip districts and schools to mount a targeted response based on confirmed COVID-19 cases or exposures within a school community," department spokeswoman Meghan Frick said in a statement.
July 14, 2020 Atlanta Business Chronicle
Chris Fuhrmeister reports that Delta's first financial quarter totally consumed by the novel coronavirus pandemic was as bad as expected. Delta Air Lines Inc. (NYSE: DAL) lost $7 billion in the second quarter of fiscal year 2020, the Atlanta-based carrier announced Tuesday, July 14.
July 14, 2020 All On Georgia
Staff reports that Dollar General and the Dollar General Literacy Foundation have announced a combined $5 million pledge in support of racial equity. "[The] announcement reflects Dollar General's commitment to putting words into actions by providing funding to organizations that are working to accelerate racial equity," said Todd Vasos, Dollar General's CEO and Dollar General Literacy Foundation board member.
July 14, 2020 Georgia.org
Staff reports that Georgia Department of Economic Development (GDEcD) announced July 13 that gaming software company Amebous Labs, founded by Georgia Tech graduate Annie Eaton, will open a virtual reality studio in Atlanta. This $1.5 million investment will deliver 12 jobs to the esports capital of the nation.
July 14, 2020 Valdosta Daily Times, Ga. Fla. News
Chris Herbert reports that local small businesses affected by COVID-19 could receive some added relief shortly. U.S. Sens. David Perdue (R-Ga.) and Kelly Loeffler (R-Ga.) announced that $12 million of federal funding would be coming to seven cities throughout the state, one being Valdosta.
July 14, 2020 New York Times
Matthew Rosenberg and Jennifer Steinhauer report that Marjorie Taylor Greene, a Georgia Republican who is perhaps the most unabashedly pro-QAnon candidate for Congress, counts President Trump among her supporters. She recently declared that QAnon was "a once-in-a-lifetime opportunity to take this global cabal of Satan-worshiping pedophiles out."
July 14, 2020 Law.com/ Daily Report
Katheryn Tucker reports that a federal judge in Atlanta has thrown out Georgia's abortion law, saying it violates constitutional rights. District Judge Steve Jones of the Northern District of Georgia on Monday granted summary judgment to SisterSong Women of Color Reproductive Justice Collective and other groups challenging the law passed by the Georgia General Assembly and signed by Gov. Brian Kemp last year.
July 14, 2020 Capitol Beat News
Beau Evans reports that U.S. Sen. Kelly Loeffler, R-Ga., doubled down Monday on criticism of the Black Lives Matter protest movement, calling it a political organization promoting "violence and anti-Semitism" as she seeks to win her seat in a crowded Nov. 3 special election. Loeffler, a Buckhead businesswoman, has sought to bat back criticism over her opposition to the Women's National Basketball Association's recent decision to adopt Black Lives Matter-related phrases on their uniforms.
July 14, 2020 Georgia Health News
Andy Miller reports that Georgia has streamlined its proposal to the feds for a waiver on health insurance rules, and has postponed its launch till 2022. State officials cited "the unanticipated impact of COVID-19 on the state and its residents'' in the announcement last week about the changes.
July 14, 2020 Atlanta Journal-Constitution
Jim Galloway, Greg Bluestein and Tia Mitchell reports, in politics, we tend to focus on the chatter that goes on between the two major parties. But in reality, the fiercest debates can be internal ones. As President Donald Trump's standing in the polls sinks, some Democrats are increasingly urging presumptive presidential nominee Joe Biden to expand his 2020 map to Georgia and other new battleground states.