Economy: Automation Acceleration
One legacy of COVID-19 will surely be the accelerated adoption of automation, artificial intelligence and other technologies to facilitate remote work and social distancing.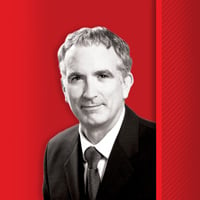 As we look ahead to life and work after a pandemic, one legacy of COVID-19 will surely be the accelerated adoption of automation, artificial intelligence (AI) and other technologies that facilitate remote work and social distancing. In addition to making this possible during the pandemic, these technologies also increase productivity, which ultimately is the only way to achieve and sustain a higher standard of living.
New technologies, from innovations in agriculture to the industrial revolution, also destroy jobs. While they bring higher standards of living to those with in-demand skills, the benefits do not necessarily go to the workers whose jobs were displaced. Postsecondary education is the best way to ensure that does not happen as we recover from COVID-19 in Georgia.
With the unemployment rate hovering somewhere between Great Recession and Depression-era levels, it is easy to imagine that once the economy recovers from COVID-19, workers without in-demand skills will find jobs. Less positively, it is likely that the gap between their work-life earnings and that of more educated workers will widen appreciably, further hollowing out Georgia's middle class. In contrast, we can rebuild and strengthen the middle class if we raise our state's level of postsecondary education attainment to at least 60%.
All occupations and industries have tasks that are automatable, but routine physical and cognitive tasks – office administration, production, transportation and food preparation – are the most vulnerable. According to a 2019 study published by the Brookings Institute, Georgia ranks 34th among the states in the share of tasks in its existing jobs that can be automated.
Our overall industrial structure is what makes our state less vulnerable to automation. Out of the six major groups of industries with high automation potential, only one – transportation and warehousing – has a high concentration of jobs in Georgia compared to the U.S.
Nevertheless, rankings of all U.S. metropolitan areas show that several Georgia metro areas have very high automation potentials and thus are quite vulnerable to disruption.
Gainesville ranks 25 among 381 U.S. metro areas in terms of its automation potential; Rome ranks 79; and Valdosta ranks 127. Sitting at No. 1, with the nation's highest automation potential, is Dalton. The Northwest Georgia city known for its floor covering industry needs to prioritize postsecondary education in anticipation of job losses.
In contrast, the automation potential in Metro Atlanta is relatively low. Automation potentials for Georgia's smaller towns and rural areas are not available, but rural economies are typically very dependent on industries with high automation potentials – agriculture, manufacturing, tourism (accommodation and foodservices), retail, mining, and transportation and warehousing. Postsecondary education's ability to protect workers against workforce disruptions created by automation therefore is vital to people living in Georgia's small towns and rural areas.
The unexpected push to automation from COVID-19 makes it more urgent that Georgia put a much greater emphasis on postsecondary education. Once the economy recovers, postsecondary education will become more critical than ever before in terms of competitiveness and productivity. After all, productivity ultimately is what supports the growth of high-paying jobs.
Once the global economy recovers from the pandemic, success in recruiting new business and industry and retaining existing industry increasingly will depend on the availability of skilled labor that can use the latest advanced technologies. Doing a better job educating our people will go a long way toward assuring that automation and other new technologies create more jobs in Georgia than they destroy. Educating our people will keep Georgia's economic performance among the best in the nation.
In addition, private and public investments in postsecondary education will improve Georgia's climate for innovation, stimulating innovation-based economic growth. In the 21st century, innovation will power growth and prosperity in much the same way that manufacturing powered growth and prosperity in the 20th century and agriculture powered growth and prosperity in the 19th century.
The bottom line: by investing more in postsecondary education, we can generate a virtuous cycle of growth, in which policies that increase the supply of highly skilled people stimulate demand as the additional supply of skilled citizens attracts employers with skilled jobs.