What's your favorite historic place in Savannah?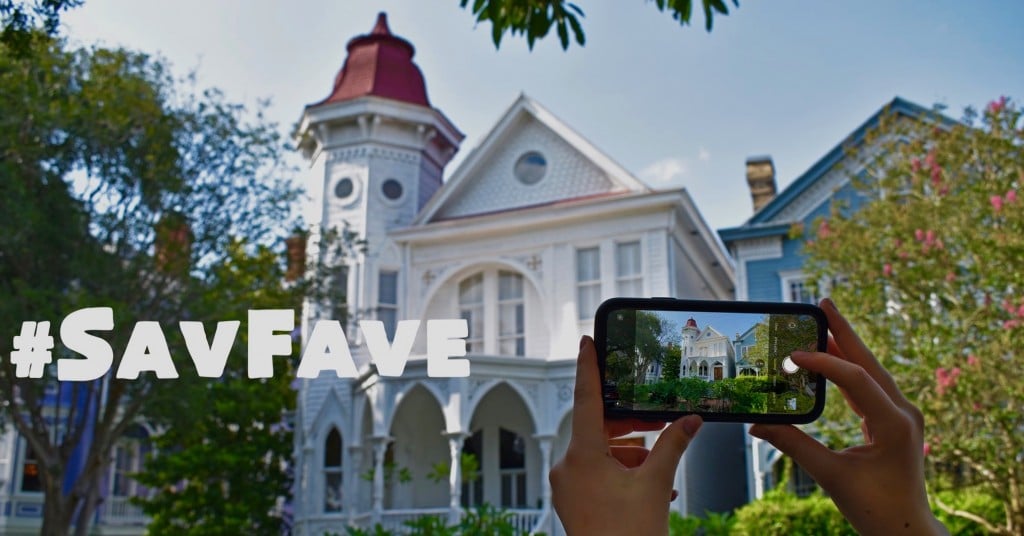 The Historic Savannah Foundation (HSF) has launched its third annual social media photo contest to gather shots of locals' and visitors' favorite historic buildings or places throughout the Coastal Empire and Lowcountry. Aspiring photographers are invited to share their photos via Instagram, using the hashtag #SavFave and describing why the place is their favorite. All posted photos will be entered into the contest, which runs through this month.
Along with bragging rights, first- through third-place winners will have their photos publicly displayed and included in the HSF annual report. Photos must have been shot within the past 12 months and individuals can submit as many as they choose. Photographers retain full ownership of their images, but agree to let HSF use the pictures in marketing, publications and social media with a photo credit. Winners will be announced August 17.
Roughly 500 photos with the #SavFave hashtag were submitted in the previous two years. It's a fun way to show appreciation for a beautiful and historic area of the state. Just remember to wear a mask or face covering while out and about in Savannah's public places.
Formed 65 years ago, the nonprofit HSF is dedicated to preserving buildings, places and stories that define Savannah. The organization's fund to save endangered historic properties has now protected about 410 buildings.
Photo provided by the Historic Savannah Foundation.
Do you follow us? Find us on Linkedin, Facebook, Twitter and Instagram.