From the Publisher: Addressing Hunger
The current crisis has thrown the spotlight on efforts by farmers and nonprofits to work more effectively together.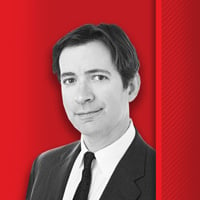 Georgia is an agriculture state, and even as we focus on new crops and technologies in this month's issue, it's hard to look away from the big picture. The agriculture industry is being affected as much or more than other industries by COVID-19. Restaurant and school closings have greatly reduced demand for produce and dairy. And during critical harvest time, farmers around the state are watching produce ripen and rot in fields without sufficient numbers of workers to pick them.
As Georgia Department of Agriculture Commissioner Gary Black told CBS News in April, "If there are not workers, there will be crops that will go unharvested, and that has a ripple effect throughout this economy, and it will affect the consumers of this nation."
In April, COVID-19 outbreaks at meatpacking plants in Georgia brought the wrath of none other than the Los Angeles Times. Citing Georgia along with similar meatpacking plant outbreaks in Texas and South Dakota, the editorial board called the federal response exempting the companies from liability for their employees by mandating these facilities as essential "unconscionable."
Because of these outbreaks, "the food supply chain is breaking," warned John H. Tyson, chair of the board of Tyson Foods Inc., in a full-page Sunday The New York Times ad on April 26, underscoring the drama of the moment.
Adding insult to injury, the plight of many agricultural workers, regardless of their ability to work in the factory or fields, is compounded by an additional factor – hunger.
First came the cuts to the federal SNAP program, formerly known as food stamps, by $150 billion over 10 years, or 20%, in 2016. Another 3.1 million families lost assistance from additional cuts in 2019. Many agricultural workers assisted by SNAP were already going hungrier before COVID-19. The influx of new applicants will mean less for everyone.
Clearly there is a disconnect between the glut of agricultural products and the need for more people to receive supplemental food. Added to this dire situation is the growing population of unemployed, broke and hungry individuals who are swarming nonprofit food distribution organizations, which are often unable to keep up with the demand.
The crisis has also thrown the spotlight on efforts by farmers and nonprofits to work more effectively together.
Feeding America, Georgia MarketMaker, Georgia farmers, the Georgia Food Bank Association (GFBA) and the University of Georgia Center for Agribusiness and Economic Development created a Farm to Food Bank pilot program in 2013 that connects farmers to local food banks via technology so they can donate surplus produce and claim an income tax deduction.
Seven of the state's large regional food banks, networked through GFBA, connect groceries to dozens of small food pantries or agencies that serve their local communities. Formed in 1985, the GFBA reaches all of Georgia's 159 counties and has received sizable donations from the Georgia Farm Bureau for 10 years.
The food banks also typically receive local stores' excess perishables, but as a result of the rush on grocery stores, some food banks have had to bust their budgets buying wholesale.
Atlanta Community Food Bank heroically committed in March to provide weekly 10,000-pound food distributions at more than 20 sites across five local school districts, despite a reported 30% to 40% increase in the number of people trying to get food. Other entities are also rising to the moment, such as America's Second Harvest of Coastal Georgia (ASHCG) in Savannah, where more than 1,000 cars lined up on President's Street in March for food after St. Patrick's Day celebration cancellations crushed economies throughout ASHCG's 21-county service area.
The crisis has drawn attention to how farmers markets serve those in need. As of 2017, there were 52 urban farms, more than 300 community gardens, 524 school gardens and 63 farmers markets in Metro Atlanta.
In May, the state ag department began partnering with local governments and nonprofits to create a Georgia Grown To-Go series of pop-up markets designed to connect produce to highly populated areas, including Cobb and Gwinnett counties. Several healthcare providers and urban growers are working together to expand healthy food access through the Atlanta-based Food Well Alliance (FWA). FWA recently partnered with Georgia Organics and five other organizations to create The Farmer Fund COVID-19 Emergency Relief Campaign, a donation-based relief effort originally designed to help farmers during natural disasters that has been expanded to include aid during the pandemic.
There are more opportunities to explore ways to feed those in need through Georgia's agricultural ecosystem than we may realize. Hopefully this will help us consider how we can all work together to address hunger going forward.