Helping our hands stay clean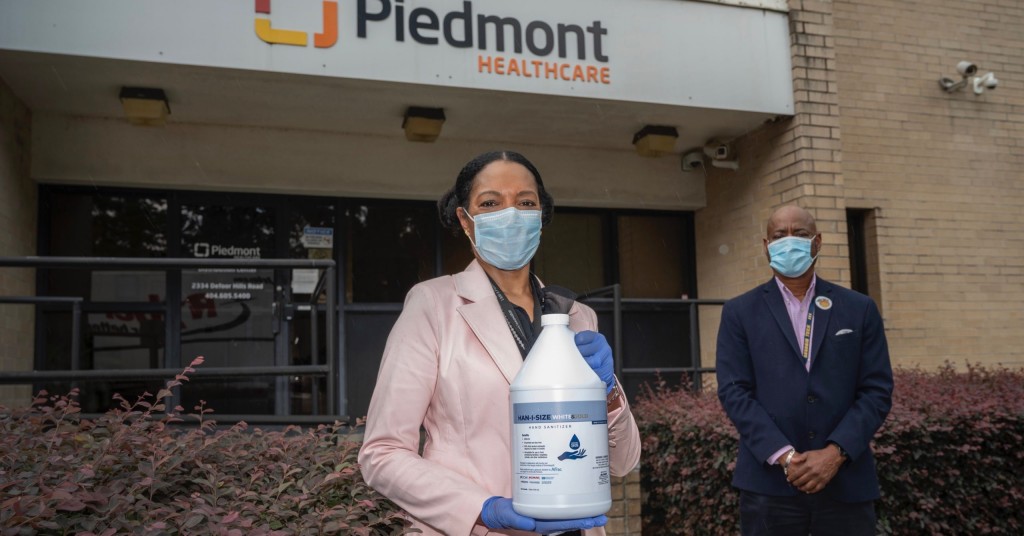 Hand sanitizer is everywhere these days – in grocery stores, doctors' offices, restaurant take-out areas, airports and in people's homes. We've become used to the plentiful supply and now we take it for granted. What most of us don't know is that one of sanitizer's a key ingredients has been in short supply.
Back in March, Georgia Tech chemistry professor Seth Marder realized there was a looming shortage of isopropanol, the type of alcohol used in hand sanitizer. Plants in the U.S. were running at full capacity and weren't producing enough. Even though a number of Georgia distilleries were converting to alcohol production for sanitizer, their output was nowhere close to what would be needed. Marder and his colleagues began searching for an alternative solution.
They settled on a new sanitizer formula that uses fuel-grade ethanol instead of isopropanol. According to Marder, the U.S. makes about 1,500 times more ethanol than isopropanol. Using only 1% could double or triple what's needed for the nation's hand sanitizer supply and not adversely affect fuel availability at the pump. Within weeks they'd implemented the formula, developed a supply chain for manufacturing and brought the new hand sanitizer to market. It's a process that would typically take a company nine to 18 months.
To accomplish the feat, they had help from some heavy hitters. ExxonMobil connected the team with Eco-Energy, a company that refined and purified the ethanol. Atlanta-based chemical manufacturer Momar Inc. oversaw sanitizer production, packaging and distribution. Columbus-based insurer Aflac helped fund the project through Georgia Tech's Global Center for Medical Innovation and The Coca-Cola Company donated a tanker truck of purified water, a necessary ingredient.
Two weeks ago, the first few hundred gallons of the new Han-I-Size White and Gold sanitizer were donated to Piedmont Healthcare in Atlanta and Brightmoor Nursing Center in Griffin. An additional 7,000 gallons are being donated to hospitals and nursing homes nationwide. Momar will continue to manufacture the product commercially, offering it at a reduced rate to Georgia Tech to protect researchers returning to their labs. The hope is this team effort will help avert a future sanitizer shortage so the rest of us can continue taking its availability for granted.
Photo by Christopher Moore. Shown are Dr. Jayne Morgan, director of innovation at Piedmont Healthcare, left, and George White, interim vice president of Georgia Tech's  Office of Industry Collaboration.
Do you follow us? Find us on Linkedin, Facebook, Twitter and Instagram.