Wellstar Kennestone Hospital has a lot to celebrate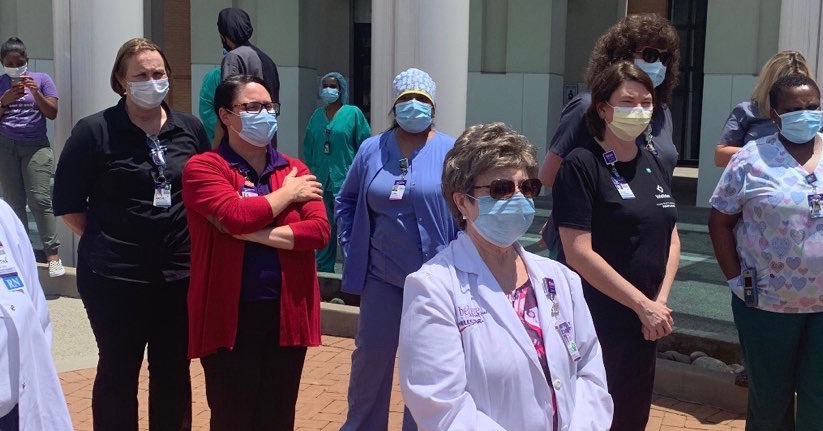 Wellstar Kennestone Hospital, a 633-bed facility in Marietta and part of the nonprofit Wellstar Health System, has a lot going on at the moment and many reasons to add to the current celebration of its 70th anniversary.
The hospital recently received the prestigious Georgia Oglethorpe Award for 2020 in recognition of performance excellence in its management and operations. In nearly 30 years, the award has been bestowed on only 89 organizations by the Florida Sterling Council, a nonprofit focused on improving the performance of Georgia and Florida organizations through qualitative training and assessment processes. The Georgia Oglethorpe Award is one of the highest levels of recognition public and private organizations can receive.
And if that wasn't enough, work is winding down on the new Wellstar Kennestone emergency department (ED), which is slated to open next month. The existing ED is the second busiest in Georgia and among the top 10 busiest in the U.S., serving more than 138,000 patients per year. The new facility will boost that number to 220,000 patients annually at full capacity. That's the ability to treat 600 patients a day. It will have a dedicated pediatric ED and isolation and decontamination rooms for patients who have infectious diseases or other conditions that require them to be separated. There will also be many industry-leading features and processes that will make Wellstar Kennestone a model for best practices in emergency services.
Photo provided by Wellstar Kennestone Hospital. Shown are of some of the hospital's more than 5,000 employees celebrating its 70th anniversary.
Do you follow us? Find us on Linkedin, Facebook, Twitter and Instagram.