Calling all Georgia mixologists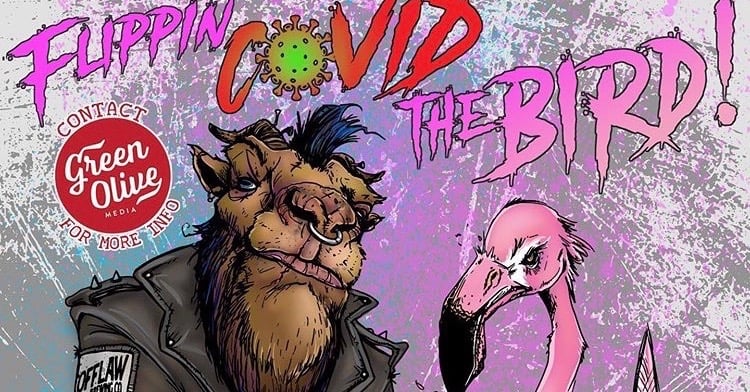 Atlanta's Scofflaw Brewing Co. and Flippin' Bird Brands distilled spirits are hosting a competition for out-of-work bartenders residing in Georgia. The winner will receive a $10,000 cash prize and become Flippin' Bird Brands' chief mixologist.
Dubbed "Flippin' COVID the Bird," the competition is a chance for inventive mixers to showcase their skills using Flippin' Bird pink vodka and pink gin, which are now sold exclusively at Scofflaw Brewing. In the coming weeks the pink vodka and gin will be available to retailers through United Distributors.
Interested contestants are asked to coordinate with Green Olive Media's Madison Jones (mjones@greenolivemedia.com) for a scheduled time to create their concoctions at Scofflaw Brewing and be filmed. Contestants will make two unique drinks: one each using the vodka and the gin. Their videos will be judged for personality, creativity and originality of the cocktail. Round one of the competition will end with four finalists.
During round two, also held at Scofflaw Brewing, consumers will vote for their favorite drink and creator. The chosen champion will receive the cash prize and the contest sponsors will make a $10,000 donation to ATLFamilyMeal, a Georgia nonprofit that's raising funds to help hospitality workers impacted by the coronavirus pandemic.
Scofflaw Brewing has been a big supporter of displaced restaurant and hospitality workers throughout the pandemic, raising more than $130,000 in donations to The Giving Kitchen, Bottleshare and ATLFamilyMeal.
Learn about how COVID-19 has impacted Georgia restaurants in this month's feature, "Restaurants on the Front Line," which discusses how The Giving Kitchen and other nonprofits are helping workers.
Illustration provided by Green Olive Media.
Do you follow us? Find us on Linkedin, Facebook, Twitter and Instagram.