Self-driving e-scooters now in Peachtree Corners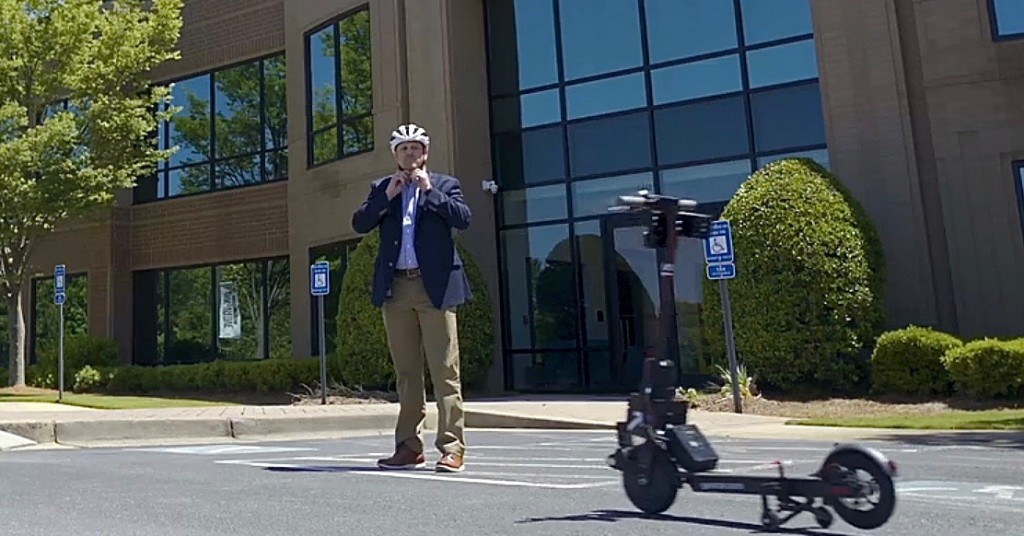 Last week, Peachtree Corners launched a fleet of the world's first teleoperated e-scooters on public streets. The six-month pilot of the e-scooters reflects the city's ongoing development of innovative transportation technologies that include a self-driving shuttle, which completed a pilot in January. Both the e-scooters and the shuttle operate on a 1.5 mile autonomous vehicle (AV) test track that runs next to lanes used by cars in Technology Park Atlanta, a 500-acre business park that's home to more than 7,000 employees. The track operations yield important data that will be used to improve AV and e-scooter technology.
Peachtree Corners worked on the project with Tortoise, which created the technology to remotely control the electronic scooters, and e-scooter-sharing company Go X. The results of the collaboration are e-scooters that deliver themselves to waiting users and return unmanned to a parking spot for charging and cleaning — all managed through a phone app.
Watch a video of the self-driving e-scooters, Peachtree Corners' latest smart city technology venture.
Photo and video provided by Peachtree Corners.
Do you follow us? Find us on Linkedin, Facebook, Twitter and Instagram.