Honoring nurses and frontline clinicians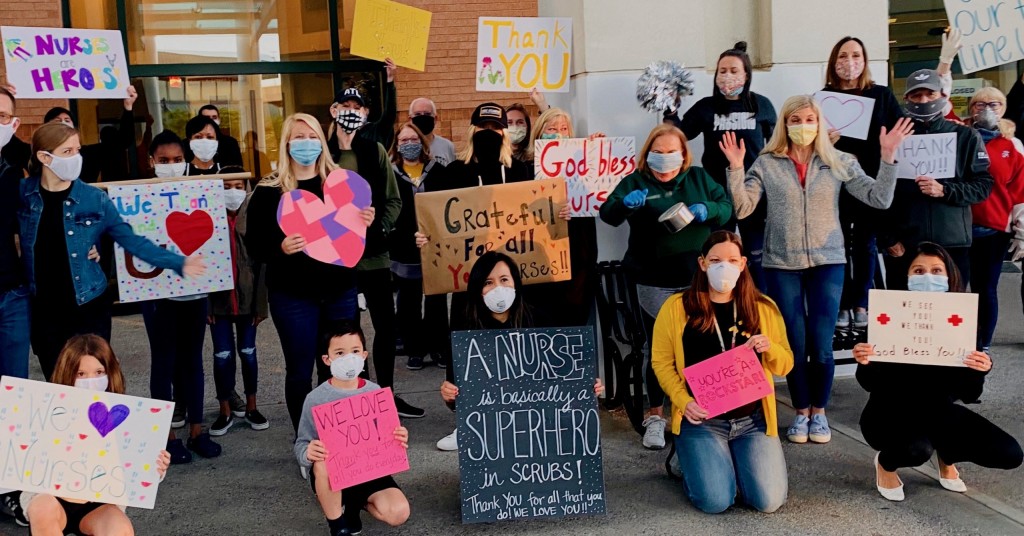 If there's one positive thing the COVID-19 pandemic has generated, it's increased appreciation for our nurses and frontline healthcare workers. Across Georgia, celebrations have occurred in response to National Nurses Week, May 6-12, and more are planned throughout May for National Nurses Month 2020.
In addition, the World Health Organization designated this year as International Year of the Nurse and Midwife honoring the 200th birthday of that famous nurse, Florence Nightingale. She was born on May 12, 1820, in Florence, Italy, and is known for improving sanitary conditions at a British hospital. Procedures she and a team of nurses instituted helped reduce deaths by two-thirds in the hospital. She documented the procedures, and her writings led to significant healthcare reforms worldwide.
COVID-19 has spotlighted nurses' important roles, which extend far beyond taking patients' vital information. In these days when hospitalized individuals must be separated from family and friends, nurses often are the ones who are holding hands and offering reassurance when loved ones can't be there. As we applaud their professionalism, we recognize their personal touch is invaluable right now.
Of course, the team of clinicians caring for COVID-19 patients includes more than nurses. Emergency room physicians, hospitalists, physician assistants, certified nursing assistants and others all play crucial roles. Learn about the state's emergency medicine physicians, infectious disease specialists and other practitioners who've been named Georgia's 2020 Top Doctors in this month's issue.
Photo provided by WellStar Health System. Healthcare workers and others show appreciation for nurses at WellStar Kennestone Regional Medical Center in Marietta.
Do you follow us? Find us on Linkedin, Facebook, Twitter and Instagram.